Best Sports Video Games Of All Time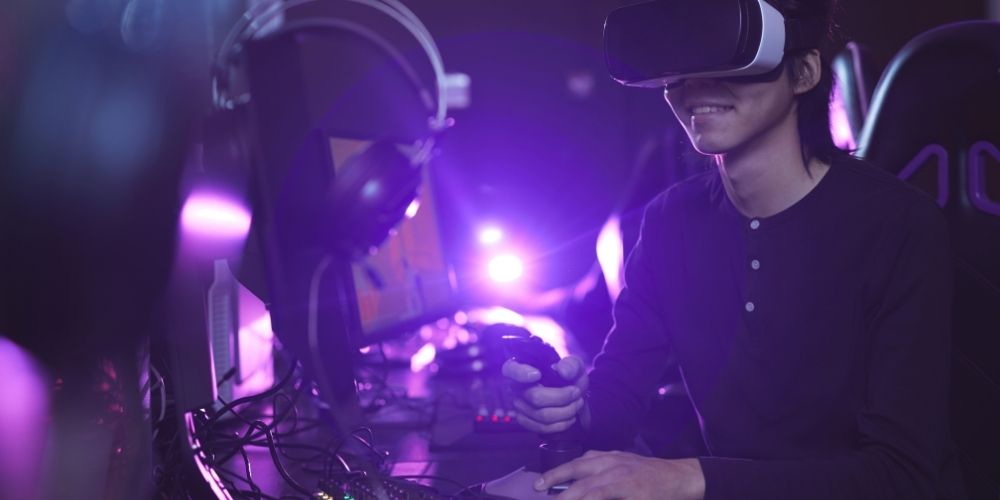 Sports and video games have long been linked. Athletes like playing as themselves in games, while spectators enjoy reliving their sporting fantasies through video games.
This is not a new phenomenon. Sports video games have long been a part of fans' DNA, from Tecmo Bowl to THPS 2.
Sports games have progressed in tandem with technological advancements. Players now appear more lifelike, move inputs are more accurate, and gaming is more fluid.
This complicates the task of rating the best sports video games of all time.
However, we have attempted to do this task and once you're done with our list, you can download these games from the pirate bay. So, let's begin: 
1: NBA 2K11
As much as people moan about NBA 2K11 not updating in recent years, there aren't any weaknesses in the game.
Michael Jordan was put on its cover for a purpose.
They realized they were dealing with the GOAT. This is, in my opinion, the finest basketball game ever. This year's 2K franchise had the best playability.
It was absolutely ideal. With the "Jordan Challenges," where you could play out Michael Jordan's whole career, this game has it all.
2: FIFA 13
Although we are not hardcore soccer fans, FIFA 13 was simply the best.
We don't have an opinion on the Messi-Ronaldo dispute, but Messi was pretty popular in the game. He was undeniably unstoppable.
There are no holes to poke in this iteration of the FIFA brand, from the career mode to the fierce battles with pals.
More controllers have been hurled while a group of people is playing this game than any other. Something about it brings out the competitive nature in you.
3: Backyard Baseball
For us, this game opens a whole vault of memories. Pushing the one single button that was required to bat, pitch, field, run, and more on Backyard Baseball was some of the best times of many of our lives.
There's no better place to begin than with Pablo Sanchez, possibly the greatest fictional athlete of all time. In Steele Stadium, thTHPS2at small man hit dingers over the shed.
There was Kenny Kawaguchi, the dual-threat, Pete Wheeler, the speedster at the top of the lineup, and Achmed Khan, the cleanup hitter, to bring everyone home.
4: Tony Hawk's Pro Skater 2
Most people consider it to be the finest of an all-time series that transformed skate culture. It was the first of the Pro Skater games to include Create-a-Skater and Park Editor capabilities, which shifted the series and made it an instant classic.
As a youngster, tasks like identifying S-K-A-T-E letters in each level, achieving high scores, and discovering secret recordings became routine.
Although we were familiar with the skaters at the time, the tricks appeared to be a lot more precise.
The many competition levels were entertaining, but me accomplishing the ten objectives and visiting towns and locations were also pretty good.
5: NHL 94
There are still NHL 94 competitions and forums after all these years. The game's popularity has remained unabated and with good cause.
It's extremely entertaining. Even if you're not a huge hockey fan, this is a must-have classic sports video game. We know many people who have spent so much time playing this game.
The gameplay is fluid, and the action moves up and down the rink in a way that is completely addictive. To be honest, we probably underestimated back in the days how fantastic it is.
6: Tecmo Bowl
Without this game, the football video game industry would not be where it is now. One of our first recollections of playing a sports video game was on the NES version of Tecmo Bowl. It also rekindled people's passion for football. And, to be honest, the gameplay is really darn fantastic for what it was and when it came out.
It's basically an all-around entertaining game. In a sports video game, Bo Jackson was the first unstoppable force. It wasn't even close to being fair to play with him in this game.
7: WWE Smackdown
It's the first wrestling game to have both the Bra & Panties contests and Elimination Chamber, but the game was vastly improved overall.
The best part was that you could spend the money earned from winning bouts on everything from new gear to unlocking iconic WWE luminaries.
Even decisions like not having commentary during bouts were impressive, especially since everything else in the game exactly replicated the WWE superstars.
Closing Note
There you go. There are some of the best sports video games of all time and we have surveyed some of its die hard fans to see how they feel about these games TODAY. And, The response was amazing.
So, if you need more information on these games, ping us in the comment box below. We will get back to you with an answer in no time.