4 Best TV Packages and Deals for 2020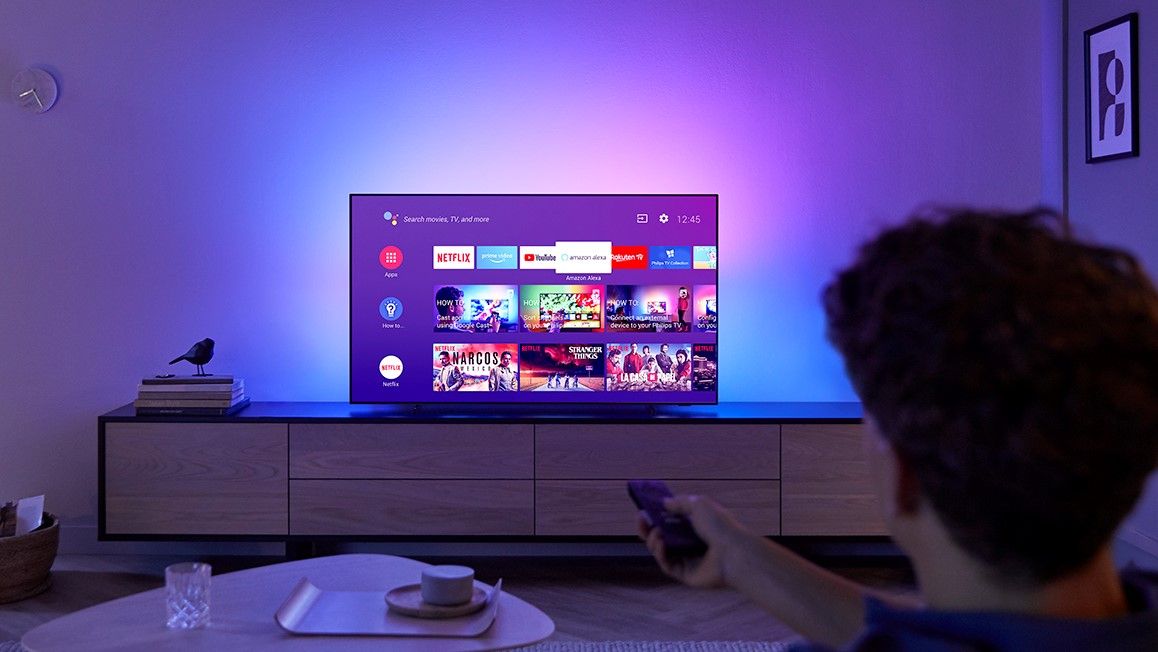 One of the most searched questions, and now cable and internet are essential commodities in our lives. As much as, we cannot go a day without using one of these, primarily because most of our expensive devices/gadgets are dependent on these. When it comes to cable TV packages and deals, the list of options is overwhelming, contrary to it, the best provider or best TV packages are deals are not more than a handful. Therefore, in this article, we will quickly walk you through some handpicked best TV packages and deals with the reasons. So, without further ado, let's get started.
Spectrum TV Gold
Premium channels are not included in most TV packages and for availing of them, you have to pay extra to get them. Get Spectrum TV gold and enjoy premium channels without any extra price. With 200+ channels at $89.99 only, it covers almost all the premium channels as well, in which you can watch movies as long as you want without getting any distraction. Although, you have to get accustomed to their not very high-end DVRs'. You won't be able to record movies and shows. However, you can solve this problem by getting an aftermarket DVR box to record HD video content of up to 150 hours.
Mediacom's Silver 60
Mediacom's Silver 60 is the second bundle on our list from one of the top providers in the US i.e. Mediacom cable. This triple play bundle is the need of every home. Getting cable, internet, and home phone for less than $100 per month is a good deal of $79.98 as of now. This offer including cable and internet for entertainment collectively. You can watch 170 channels in this bundle but it doesn't stop here. You can get many more channels. This package is a buffet of everlasting entertainment. It includes an app TV Everywhere, with this app, you can access your cable anywhere you go and every time you want. Mediacom Silver 60 offers good connectivity as well. Its download speed is 60 Mbps, covering every corner of your home. It ensures to cover the whole house and offers a 400 GB download limit. It may seem less in comparison to others. But there are 170 channels, kids can watch Disney and AMC. It is enough for everyone to watch, isn't it?
Digital Premier by Xfinity
It gives whooping 260+ channels, thousands of on-demand choices, along with the Xfinity Stream App. The basic package starts from as low as $104.99 per month. You can get more than this as it has two more advanced packages that cover more than this at relatively higher prices. Digital Premier by Xfinity is a package full of action, sports, and entertainment – giving everything you want to watch starting from everyone's favorite HBO, CINEMAX, SHOWTIME, and STARZ to hundreds of more in the list. You would get sports updates from the NFL and ESPN and through Xfinity Stream App you won't miss out on anything and you can watch your favorite show from anywhere in the world. Moreover, you can use the Xfinity App on multiple devices which include TV, smartphone, laptop, etc. Some people are keener on sports than on movies and shows or anything on the entertainment or information side. But, oh, what if your meeting time collides with a sports event? Xfinity's got you! You can simply record it with X1 DVR and watch it later.
COX Bronze Duo
For most of us, just a cable connection alone is not enough, we do need the internet for more than one device and/or gadget. So, why not get a bundle that gives you both TV and the internet? That too at a reasonable price which is worth it. Cox Bronze Duo is one of the solutions to your entertainment needs and internet problems at $109.99 per month.
Bronze Duo gets you a happy deal, this bucket of entertainment that gets you more than 140 channels. No cable is complete without HD programming, with Cox Bronze Duo you get HD programming and a list of channels that include A&E, ESPN, HGTV, and many more. What makes it even more exciting is their DVR storage so you never miss your favorite show, episode, or game. They have several other exciting options to choose from as well. All you have to do is put in your location's zip code and find what they have to offer.
Cox Bronze Duo comes with Internet Preferred 100 that gets you a download speed of up to 100 Mbps. This speed is typically suitable for households with multiple devices, this will enable you to get decent speeds for up to 7 devices at a time. So everyone is connected to the internet all the time.
Final Thoughts
When you will start searching you will get plenty of other options but the ones we have mentioned in the above discussion are all-inclusive and loved by millions of users.