Is it Worth It To Hire An In-House .NET Developer?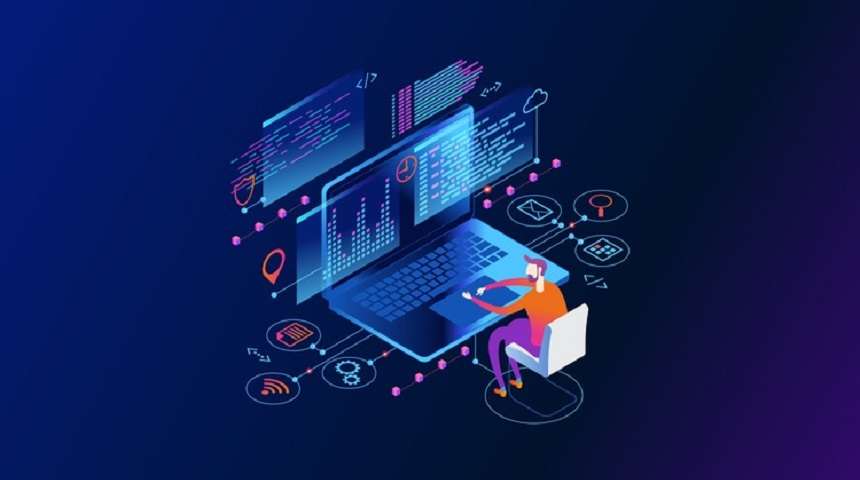 Ever since the explosion of software, hundreds of new software frameworks have been introduced. While some have gone, .NET has remained the most desirable framework.
Created by Microsoft, Dot Net is a free, open-source, cross-platform used to build various types of applications. It supports various languages such as C#, F#, and Visual Basic. Despite the mushrooming of new frameworks and technologies, Dot Net is unparalleled in terms of its extensive class library and compatibility to a wide range of programming languages.
Since the introduction of this software framework, its popularity has never waned a bit. In fact, 35.1 percent of software developers around the world use .NET for their IT projects. And nearly three out of four internet users utilize the .NET platform for building websites and web pages. The current digital transformation has further accelerated the need for the framework. Businesses are competing to provide their audience with seamless experiences using advanced technologies. Alongside the explosion of the eCommerce industry is the increased demand for IT professionals with this skill.
Developers who can fully utilize the features of the platform are very much in-demand but scarce. Recruiting and hiring talented candidates is replete with challenges. Considering this major challenge, one of the dilemmas of businesses is whether to hire dedicated .NET developers or outsource this skill.
Is it worth hiring a dedicated .NET developer?
Every business decision comes with pros and cons. Although outsourcing software development has long been the preferred option, every business has unique needs. Hence, it is vital to weigh its benefits and drawbacks before deciding.
Advantages of in-house .NET developer
Better communication
Hiring an in-house .NET developer ensures that you are on the same page. They become part of the entire team and work with the same language and cultural background. This reduces limitations and boundaries, enables face-to-face communications, and improves collaboration within the team. This results in better output.
Deeper involvement
Dedicated .NET developers enable you to fully maximize their talent. You can implement changes in the development process anytime and build highly customized applications.
Unique expertise
Every business has unique requirements. For example, healthcare companies would have distinct needs as compared to those in the banking and finance sector. Maintaining an organic .NET developer can build their expertise in a particular field of specialization. Their understanding of the industry and processes allows them to develop specialized and responsive applications. They ensure that your company has adequate technical skills to maintain your technologies.
Timely project delivery
In a highly competitive market, time is a crucial factor. When you hire an in-house .NET developer, you can ensure that projects are completed and delivered timely. You can work closely with the development team to ensure that everything goes as planned.
Quality
Unlike outsource providers, in-house .NET developers are committed to delivering quality projects. This is due to close supervision and their desire to excel in the team.
Disadvantages of in-house .NET developer
Cost
One of the drawbacks of hiring a dedicated .NET developer is the cost. Recruiting and maintaining an organic app development team requires major investment. It is not only the salary of developers that you'll pay for but also their training and the technologies needed to develop .NET web pages and programs.
Staff attrition
Losing .NET developers through staff turnover and attrition is costly. The fact is that IT professionals have immense opportunities. Once they have found a better career opportunity, they can easily leave your company. You will again start all over building your team.
Lack of expertise
As mentioned above, every industry has its unique IT needs and requirements. Unfortunately, looking for candidates with these specialized skills can be tough. Chances are, you will have to recruit and train new developers – it's starting over again from scratch.
Conclusion
Hiring an in-house .NET developer comes with its perks but this is not always the case. It also comes with disadvantages that you should seriously consider. Some businesses might benefit from outsourcing the skill to remote staff. Some prefer to organize a hybrid team that is composed of an organic and virtual team. When deciding whether to hire or outsource, make sure you evaluate all of these concerns. Your ultimate decision should be based on your skills requirement, budget, and long-term goals.
All in all, regardless of the employment arrangement you choose, hiring a .NET developer can add value to your team and make your business competitive.