The Biggest Court Case NOBODY is Talking About!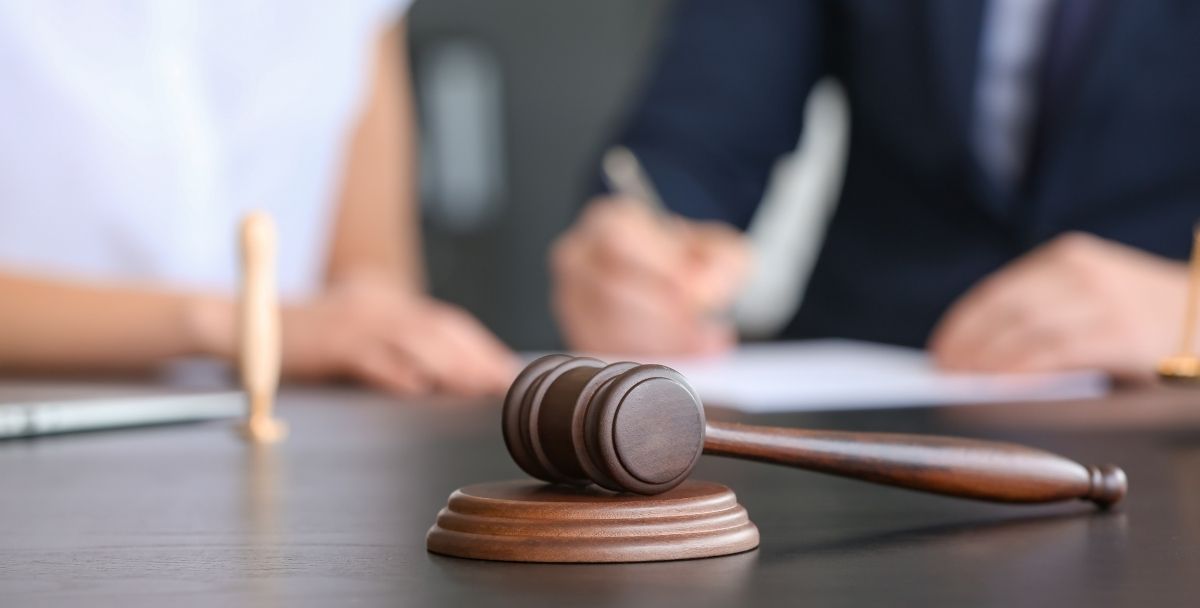 Listen, I get it. It's the twenty-first century, the year 2021, and there is a constant barrage of content to grab our attention. I completely understand that, considering the abhorrent state of global politics, why most people can't keep up. Heck, even people that do this as a full time job can find it hard to keep with. It doesn't help that every legacy news outlet constantly promotes fake news and lies- lies which are perpetuated to millions and millions of people by the Big Tech companies, FaceBook, Twitter, Google, and YouTube. Navigating the sewage of false information to find the truth is quite the job- almost as hard as intentionally missing out on good deals from online casinos.
Still, you'd think that the trial of a child sex trafficker with tangible connections to nearly every big name in power you've ever heard of (and plenty you haven't) would be of everyone's interest, now wouldn't?
Epstein. The terror of elites everywhere. It's entirely possible that Google will hide articles like this one for simply having written out the name. I have no proof that they will, but Google has done similar "shadow banning" before.
So let's run through a little bit of background. Epstein, born of a school aide and a groundskeeper, was a teacher in Manhattan in the 1970s. He eventually moved into finance and joined up with the investment bank Bear Stearns in 1978. He rose up in the ranks very quickly, but in 1981 was asked to leave for unknown reasons. Following this, Epstein set up his own financial consulting firm. In 1978, he was hired by Steven Hoffenberg and was paid $25,000 a month.
Through various business ventures, Epstein became an incredibly wealthy individual. He schmoozed with some of the richest and powerful people on the planet and even had power of attorney over billions of dollars worth of assets. He used his wealth to finance scientists, such as Stephen Hawking, and hosted scientific conferences around the globe in exotic locations.
Needless to say, Epstein was connected to some very powerful people.
However, evidence has recently come to light that the man was far, far more than a philanthropist. He was a serial pedophile and pleaded guilty in 2008 to charges of procuring a person under 18 for prostitution and felony solicitation of prostitution. For his crimes, he only served 13 months in jail and lived one of the most comfortable prison sentences I'd ever heard of.
Epstein was allowed to work in a private office for twelve hours a day, six days a week, and stayed in the private wing of Palm Beach County Jail- instead of actual prison. He was also granted work release, something that sex offenders weren't granted. After his 13 months, he was given one year of probation and was basically off the hook. Meanwhile, Epstein allegedly committed even more sexual abuse both during and after his release.
FBI and Miami police finally arrested Epstein again in 2019 for charges of molesting dozens of underage girls, some as young as 14. He was brought to prison with a cellmate Nicholas Tartaglione, a former police officer charged with the kidnapping and murder of four people. Epstein was found on the 23rd of July, semi-conscious and in a fetal position, with marks on his neck. He apparently had attempted suicide and was moved to a different cell and put under suicide watch. The daily mail, however, reported that an insider said that Epstein himself claimed that he was attacked. Obviously, this is, what, seventh party hearsay from an unidentifiable source? It wouldn't mean much on its own if it weren't for what happened next.
The Convenient Suicide of Jeffery Epstein
The following events sound like a conspiracy theorist's wet dream. The setup is perfect. Jeffery Epstein, a billionaire pedophile, and philanthropist is about to go to court and expose hundreds, if not thousands, of the most powerful people on the planet for the scum they are to save his own head. He's kept on suicide watch in an isolated cell.
On the 10th of August, 2019, Jeffery Epstein was found dead in his cell.
This event sidelined everybody. I kid you not; I remember jokes being made about the Clintons assassinating Epstein- before he died (the Clinton body count is a rabbit hole I do not have the time to delve into here). Even the legacy media was shocked. Then death was labeled a suicide, and the media ran with it and tried to move on.
However, the circumstances surrounding the "suicide" are baffling. Either the jailers are some of the most incompetent nincompoops to ever walk the planet, or they were deliberately negligent.
Epstein was removed from suicide watch, despite having apparently attempted to commit suicide just weeks earlier. An intake screening form listed Epstein as "black" with no sex offender history. In violation of standard policy, neither was Epstein's social phone calls were neither recorded nor logged. Epstein was also supposed to have a cellmate but was conveniently alone on the night of his death. The two guards who were supposed to check on him had fallen asleep. These dimbulbs were sentenced to 100 hours of community service after agreeing to a plea deal where they admitted guilt to falsifying records during their shifts. Also, on top of all that, the cameras near Epstein's cell had mysteriously stopped working during the time of his death.
It's no wonder that the phrase "Epstein didn't kill himself" was coined immediately after.
Ghislaine Maxwell
While Epstein may be dead, the story itself is far from over because Jeff's right-hand woman / girlfriend, Ghislaine Maxwell is about to go to trial herself (in fact, it probably already started by the time this is published). So who is she, and how much did she know?
The answer is, she knows everything and is equally guilty on every level. Information from her trial, ongoing at the time of writing, is revealing all sorts of new insights as to the absolute depravity of that Epstein, his associates, and Ghislaine herself were involved in.
Maxwell is a British socialite, daughter of Robert Maxwell, a billionaire media baron who owned several British tabloids and some scientific journals. At the time of his death in 1991, he was heavily in debt. Through her father, Ghislaine had a cornucopia of connections with the rich and powerful. She personally knew Presidents Trump and Clinton and even attended Chelsea Clinton's wedding in 2010. She met Epstein in the 1990s, and according to Vanity Fair, their relationship ended in 2003, but they continued to be best friends, as Epstein himself described it.
More importantly, she was directly involved with Epstein's grooming, trafficking, and molestation of young girls. Maxwell allegedly lured girls in with offers of modeling careers, fashion work, or offers to pay for education. Maxwell would then use older girls to help recruit younger girls in a sort of disgusting pedophilic pyramid scheme. Then, they would be brought to Epstein's mansion, or island, or resort, and they would be groomed into becoming more and more comfortable with sexual abuse.
According to testimony from Epstein's house manager, Maxwell and Epstein had an entire process. The girls would be brought to the estate, using various incentives, then Maxwell would massage Epstein in front of the girls and then encourage the girls to partake. They would create and maintain a relationship with the girls so that the girls would be less likely to report what happened.
The abuse would increase in stages. After normalizing touch, Epstein and Maxwell would push the girls' limits further and further. There would be spontaneous massages, or they would sit extremely close on couches together. The girls would be invited over while Maxwell and other women were sunbathing by the pool, topless and / or naked. One of the abused girls testified that at a certain point, Epstein pushed her onto a couch, and pulled down his pants, and "gratified himself" all over her. She and other abused girls testified that Epstein, during dinners, would arbitrarily call everything to a halt, bring everyone to the bedroom, where a full blown orgy would take place (both Epstein and Maxwell were participants).
The Black Book
What makes Epstein and Maxwell different from other abusers is the purpose and sheer scale of their activities. They weren't simply abusing girls because they themselves were sick pedophiles. The girls were being groomed so that they could be served up as sex slaves to other rich and powerful people around the world. Maxwell and Epstein kept a "black book" of names, containing thousands of names and contact information of various elites, along with the girls and their contact info. Among the implicated are Prince Andrew, Bill Richardson, Alan Dershowitz, and George Mitchel.
And those are only those with direct accusations against them. Bill Gates, Tony Blair, Leslie Wexner, Bill Cosby, and hundreds of other names can be found in the black book. Interestingly enough, although both Bill Clinton and Donald Trump were witnessed with Epstein, none of the victims that have come forward have made allegations against them.
Donald Trump, for his part, banned Epstein and broke off all ties with him after Epstein attempted to harass a minor at Trump's Mar-a-Lago (Epstein had been using Trump's Mar-a-Lago to try and recruit girls as sex slaves. There is no evidence to suggest that Trump or any of Trump's staff were aware of his actions, and Trump did ban the man for life- which is a lot more than anyone else on this list has done. Still, we can't know for sure.).
Suffice it to say, there are a lot of people that sighed in relief when Epstein croaked. With a bit of googling, you can find an unredacted version of Epstein's entire black book, should you want to find out exactly who.