How businesses can prepare to bounce back in 2021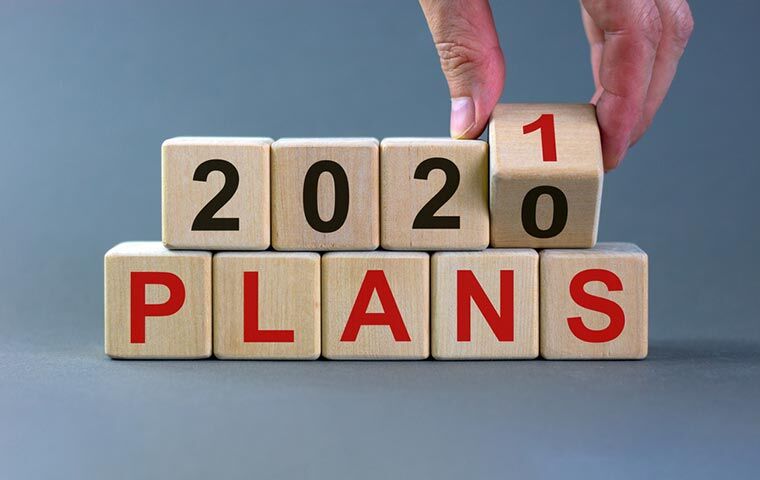 Anyone who has been in business will be aware that uncertainty is to be expected as business landscapes and markets shift. However, the well-documented issues relating to the Coronavirus pandemic have presented numerous challenges on a global level for businesses of all sizes.
Many small to medium-sized companies have come through the worst of it, but the continued uncertainty means that it is imperative that all businesses are putting plans in place to bounce back in both the short and long-term. It is crucial that this is a core focus of all businesses as we delve deeper into 2021.
How businesses plan to recover is essential in ensuring that they come out on the other side of the pandemic ready to hit the ground running and generating revenue and profits.
Engage new and existing customers
Chances are that you have not been able to properly engage with your client base over the previous year, meaning that you have not had the same opportunities to close deals and maximize revenue.
While it is possible for many businesses to circumnavigate this issue, for small to medium-sized companies this can have a damaging impact that eats into profit margins. It is likely to be later in 2021 that we are able to reconvene on a large scale, but for the time being there are ways in which companies of all sizes can get around this issue and get back to engaging prospects and current customers.
One way that this can be achieved is by event live streaming, which means you can host your own virtual event online and invite your prospects and current customers to attend the event via their computer or mobile device.
While in-person events are always going to have advantages, virtual events ensure that you have full control over the schedule and can actually result in a greater number of attendees as there is the convenience of connecting from anywhere.
Choosing a suitable platform means that you can engage your audience throughout by taking questions, polls, and live Q & As. There is also the added benefit that you can utilize the material from the event, such as videos, in your future marketing collateral, including on your website and in paid advertising campaigns.
Shift to remote or hybrid working
Our working habits and expectations are likely to be forever altered by the pandemic and the shift to widespread remote working. It is likely that your current and future employees are going to expect companies to adapt to this shift in the long-term and provide options for remote or hybrid working.
Granting permission for your staff to work from home, either full or part-time, will mean that your company can save on expensive office space and reinvest this money back into the business to accelerate growth. The adoption of regular remote working will also make it easier to scale up once wider growth does return.
However, the shift in expectations from employees is also going to mean that unless you reflect these in your working practices, it will become a challenge to retain your top-performing employees, and even attract new ones.
This is particularly important once business activity picks up again and hiring resumes – putting these plans in place now will ensure that you are keeping hold of your top talent while also making your company attractive to potential employees.
Consider shifts in your market
It is likely that your industry has gone through numerous changes during the pandemic and is going to be altered in the medium to long-term. Now is the time to start analyzing and considering what the demand for your product or service may look like once the pandemic is over.
You should consider whether there is going to be the need to adapt to this new landscape: does your messaging need to be altered? Do you need to make changes to your product or service for future success?
If changes are needed to be made, then it is going to be important to assess how your company is placed on the market and whether you need to adapt this to reflect the adjustments made to your offerings. Failure to do this is likely to result in a misalignment between your product and the market and your recovery not being as rapid as possible.
Adjust your target audience
Changes to your offerings to the market are also going to mean that you need to reconsider your target audience and have a clear definition of this new focus that is communicated throughout your company. The way in which different segments of your audience behave post-pandemic is going to be altered compared to a year ago and is going to be prone to shifts in the future.
Ensure that you have the capacity and foresight to be agile and pay close attention to both your market and the wider business sphere to ensure that you are aligned as shifts happen in both the short and long-term.