How to Use a CAGR Calculator for Your Mutual Fund SIP investment?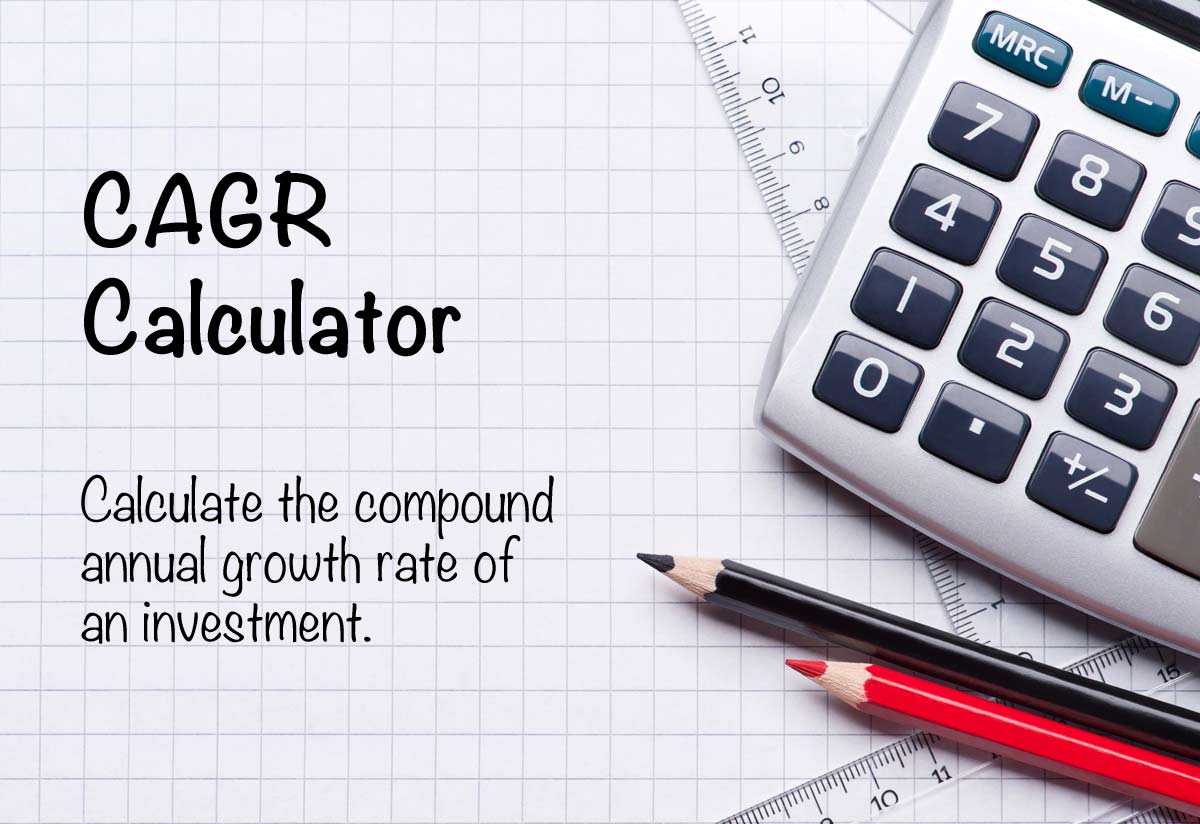 Starting a Systematic Investment Plan (SIP) is one of the easiest and most effective ways to save and grow your money in the long run. It creates in you a healthy habit of savings in an inflationary world. On the other hand, compound annual growth rate (CAGR) denotes the average rate of return you earn on your investments. It is a very useful measure that accurately measures the growth or de-growth of your investment over time.
Although it might appear to be a simple measure, it is equally challenging to manually determine, calculate and compute the SIP amount CAGR. It can also be labour-intensive to calculate these return measures accurately.
You should instead take the help of SIP calculators and CAGR calculators. These calculators have an inbuilt function that calculates the expected return, growth of your investment, and principal amount. Moreover, some of these calculators also factor in the inflation rate and graphically represent your investments over time.
Many mutual fund companies and external vendors or service providers have developed and built many such calculators circumventing your needs and requirements. However, it would be best if you always used a reliable SIP calculator and CAGR calculator that accurately determines the future value of your investments.
On this note, let us look at the SIP calculator and CAGR calculators developed by ET Money.
Understanding ET Money's SIP Calculator
The SIP calculator designed and formulated by ET Money makes it easy and convenient for you to invest money in mutual funds each month. The unique and most striking feature of this SIP calculator is that it estimates the future of your monthly investments, giving you a heads-up and clarity on the final amount that will be accumulated at the end of the maturity of your investments.
You will be intrigued to know and understand how to use the ET SIP calculator and how the ET SIP calculator works. Stating the obvious first, you must plug in the input variables to get the desired output.
To work around and use the ET Money SIP calculator, you need to know your investment amount or you need to know your investment goal amount.
If you are sure about the amount you want to invest in mutual funds each month, you can use this as an input variable to estimate the future value of your investments. There are three factors or input variables that you need to plug in. The first variable is your monthly investment amount, and the second is the duration of the investment or the period for which you plan to start your SIP. The third input variable is the investment strategy. You can choose between an aggressive, balanced, or conservative strategy. Once you enter these figures, you will have to click on calculate to view the estimated value of your investments.
However, if you know your investment goal amount, which you would like to achieve in the future, you will have to adjust the input variables accordingly on the SIP calculator. In this case, if you know your investment goal amount, you can figure out your monthly SIP amount. You need to enter three input variables which are your savings goal amount. Secondly, you need to enter the time horizon of your investment, and thirdly, you should enter your investment strategy.
Understanding ET Money's CAGR Calculator
Since matters related to finance, investments, and return calculation often confuses the general public, ET Money has elegantly built and designed a simple CAGR Calculator, which is user-friendly. This ET Money calculator is unique in itself as it fetches you with two types of investment as an output. The first is Absolute Return, and the second is Compound Annual Growth Rate (CAGR)based on the inputs you entered.
For the ET Money CAGR Calculator to work effectively, you need to enter three key variables as its inputs. Firstly you have to enter the value of your total investment. Secondly, you will have to enter the value of your investments at maturity. Finally, you need to plugin the duration of your investments as input. Once done, you will have to choose whether you want the calculator to fetch Annual Return or Absolute Return as your desired output.
Another striking feature of ET Money CAGR Calculator is that it provides a graphical representation of your investments and how it has grown over time.