Top 5 Eco-Friendly Communities in Dubai, the UAE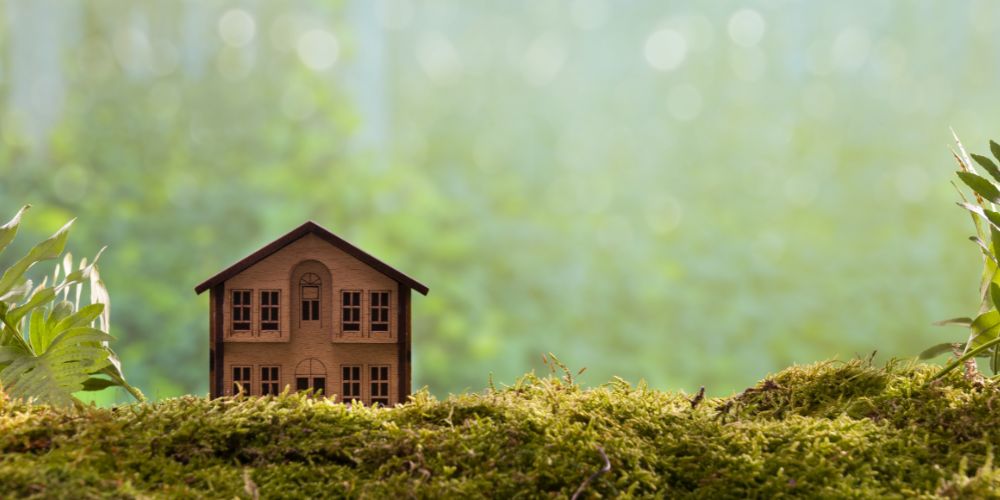 Real estate in Dubai is really diverse: despite the fact that Dubai is a large urban area, there you can find several environment-oriented communities. There are several residential complexes in Dubai, UAE that are oases of lush greenery, quietness, and slow-paced relaxed lifestyle. Such communities are considered to be family-friendly because of large green spaces and added safety.
Sustainable City
Modern real estate trends in Dubai show commitment to sustainability and environment protection. And Sustainable City is one of the world-famous green communities in Dubai with the motto of "3 Rs": reducing, reusing, recycling.
The community is famous for its social, environmental, and economic sustainability and is often referred to as "the happiest community".
The community maintains sustainable infrastructure by harvesting energy from alternative sources and recycling waste and water. Residents pay 50% less bills as they get energy from solar panels, and their water is recycled. So here you will find a perfect investment property, as this energy-efficient community with fresh air and clean water is constantly becoming more sought-after by urban eco lovers.
The community features:
Each property generates energy with the help of solar panels
Water is recycled
Equestrian centre offers lessons by experienced trainers
Electric buggies
Car-free residential clusters
Spacious areas with walking paths, swimming pools, retail stores, and eateries
Urban farming: there are 11 greenhouses in the community
Solar panels over car parking lots give energy for charging vehicles, urban farming, and street lights
Numerous social activities and events
Pet-friendly, there is a grooming facility within the community borders, and a dog park
Al Barari
This community is often called "the green heart of Dubai".
It's easily one of the most picturesque areas of the city where your kids can develop some much-needed sensitivity towards the environment, conservation, and sustainability.
Here people just open the gate of their villa and their kids just run away to meet their friends.
The community's features include:
SPA
Activities and classes
Perfect restaurants
Kid-friendly
Safe&Secure
All amenities that let not to go out if you don't want to
The Greens
The community includes low-rise building with luxury apartments. There are well-developed public areas with swimming pools, relaxation area, and other amenities. The community is widely known for its beautiful scenery and relaxed lifestyle. There are several golf courses near it, so golf lovers often purchase properties here.
Well-developed landscaped area
Golf courses nearby
Healthcare center
Fitness center
Green areas
BBQ areas
Pet parks
Underground parking
Dubai Silicon Oasis
This is the famous community of technology and innovation. It is often called "a living and a working integrated community". The heart of the community is a cutting-edge technology park with commercial properties, such as offices, warehousing and manufacturing, and conference facilities. This area is famous for being home to numerous start-ups. And the community houses several hotels, residential towers with apartments, and gated villa communities. The community's residents don't have to commute every day to get to their offices, and at the same time the residential clusters are very tranquil and safe, perfect for holistic community lifestyle lovers.
Silicon Oasis features:
Hub for start-ups
Proximity to Academic City, so many students live here
Quiet residential clusters with all amenities
Jumeirah Golf Estates
This is a residential golf destination with luxury houses amidst two internationally-acclaimed championship golf courses. Here you can find different property types: villas, apartments, and townhouses.
This community can offer splendid views of vast lush green golf courses and the sense of luxury, tranquility, and happiness.
The community's features:
Golf buggy garage
Numerous parks and playgrounds
Fitness centre
Tranquil setting
JGE Golf Academy and European Tour Performance Institute to improve the ability of all golfers
Cricket stadirum
Jogging, walking, and cycling tracks
Choosing Your Dream Home
There are a lot of attractive investment opportunities in Dubai, the UAE. This city is considered to be one of the most safe and secure urban areas of the world, and nearly all the communities have 24/7 video surveillance systems. Besides, the city has great opportunities to work, develop, and relax.
Ax Capital experts are always glad to assist you in choosing an investment property and all paperwork during real estate purchase transaction. You will find more details on our website https://www.axcapital.ae/.
You can start looking for your dream house right now!