Online Casinos Growth in 2022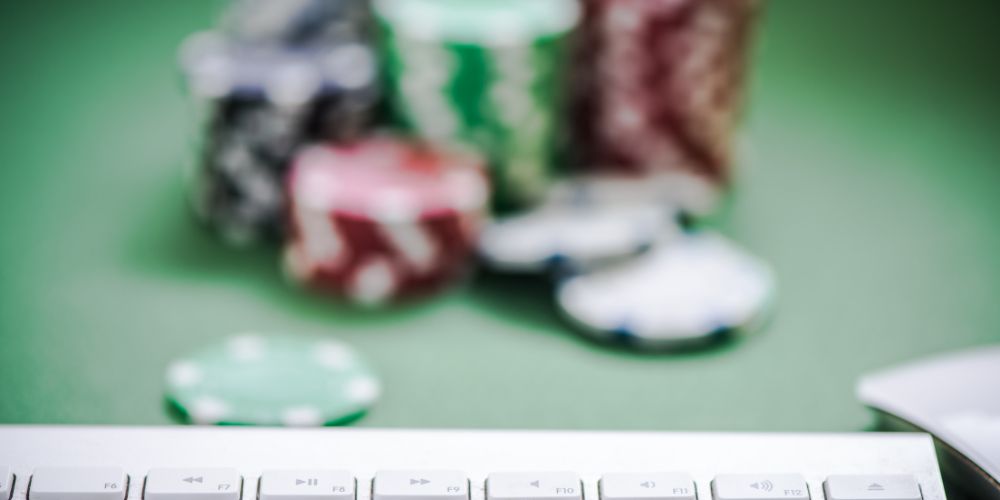 Everything evolves with time, including the gaming industry, which has undergone a significant transition over the past few decades. Like everything else, the gaming industry must modernize to survive in the current world. We will look at the growth of online casinos in 2022.
Crypto Is Expected To Rule the Gambling Industry
The casino market will remain dominated by Cryptocurrencies; this year, numerous online platforms started accepting them. Due to the confidentiality and secrecy of these transactions involving deposits, withdrawals, and gaming in Bitcoin and other digital currencies, many individuals enjoy and prefer them.
The largest gambling sites still accept traditional payments. Still, Cryptocurrencies are gradually replacing these outdated payment options. This is because many prefer to stay anonymous and untraceable, especially when dealing with something as sensitive as gambling. Consumers remain at ease because crypto provides security. This, in turn, reduces identity theft and hacking. As a result, cryptocurrency has emerged as the top preferred option for many players, and this trend is set to persist in the years to come.
Casinos Located On Land Are Declining
With the popularity of online gambling sites, land-based casinos are feeling the pinch from their online counterparts. They are at risk of going out of business quickly. Rates have decreased over the previous year, especially considering it takes some effort to travel to a real casino.
These land-based casinos are mainly in one location. It costs a lot of money for people to travel to these land-based casinos. Before a customer enters the casino, they have already spent a lot of money and time waiting to play a game.
Because of this, consumers are choosing to forego paying for transportation and other incidentals to play online games, where they can place wagers. Because they give their customers more privacy and convenience, online casinos have an advantage. Online casinos additionally provide a better and more exciting gaming experience on top of all that.
Some online casinos have so many games available that it's difficult for customers to decide on one to play. For the sake of the players, these games even regularly receive improvements. Due to their limited game selection, land-based casinos cannot compete with this.
Gambling's Influence on Growth
With the rise of online casinos, accessing online gaming platforms is now simpler than ever. For instance, when you look at some of the Safest online gambling sites offers, they offer more than their brick-and-mortar counterparts. This has allowed more people to access gambling than ever before. 
In this sense, there is a good chance that online casinos will become popular in areas where they are not allowed. This is the reason why there has been an increase in online casino users and gamblers in 2022. Several people expect governments to try to legalize gambling in their states as they recognize the financial potential. When playing online is permitted for everyone, many gamers will have access to their favorite games.
Modifications in User Behavior
The online gambling industry has expanded significantly due to the increasing use of mobile gaming apps. More players are using their smart devices as gambling devices. Players' gaming habits have changed as a result.
They would rather utilize online gambling software on their smartphones, laptops, or PCs than make the trip to a physical casino. People can play games wherever they are in 2022, including at home.
Smart Wearable Technology
Smart wearable technology is influencing the online gambling industry. Additionally, monitoring your favorite game from your smartwatch is now really convenient. In 2022, wearable technology is still around, and mobile gaming is also common. They can now keep an eye on online gambling because their smartwatches warn them when big winning chances present themselves.
Esports Wagering
Due to the enormous expansion of the online casino industry over the past few decades, it is now simpler than ever to wager on an eSport. The market was previously seen to have limited growth potential. Still, it is currently anticipated to continue to grow through 2022.
In the casino betting industry, you can place wagers on various games. For instance, just a handful of the many games offered are League of Legends, Overwatch, Fortnite, and Valorant. Nowadays, many casino operators' packages include eSports betting.
Greater Use of Live Dealers
Players like playing at online casinos that simulate a real-world casino experience at home. They developed this gambling habit without ever leaving the house because they enjoy playing with an interesting "real, live" dealer. As a result, more online casinos are leveraging this information to benefit their websites. Additionally, they strengthen the same aspect in the physical casino as well.
For instance, internet casinos frequently use vivacious, engaging dealers in games like Blackjack and Baccarat. Many real casinos focus on offering gregarious dealers on the gaming floor. Since the beginning of the casino industry, dealers with charm and quick wit attract customers. People are tempted to play more and stay longer because of something about this social engagement. With modern technology, merchants appear authentic and as engaging online.
Conclusion
In 2022, there will likely be a significant window of opportunity for the development and spread of these platforms due to the developments in online casinos, including no deposit casino sites. Gambling is an enormous industry that will undoubtedly keep expanding. Get ready to be astounded by the choices if you gamble, especially since additional improvements to online casinos are planned for 2022.