Essential Tips for Choosing an eCommerce SEO Company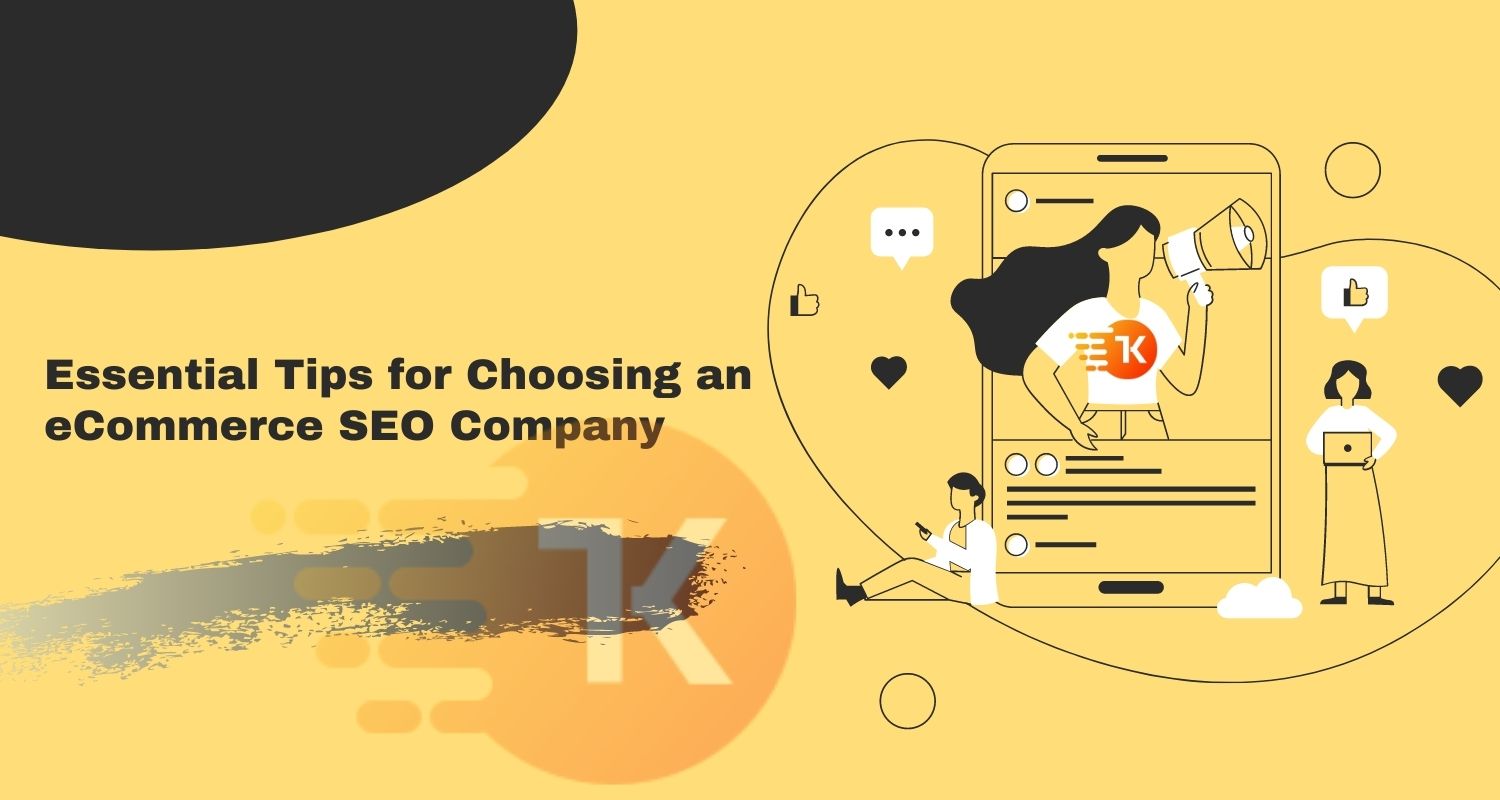 Your decisions on choosing the eCommerce SEO company will have a massive impact on your Shopify store. The best SEO or Search Engine Optimization expert can boost your store's organic traffic and increase your Google ranking.
With that in mind, Shopify SEO experts can help you get more sales without spending a lot on advertising. So, before signing a contract with an SEO firm, check these essential tips that you should consider.
Choose an expert with a deep insight into SEO
Optimizing your website to get a good amount of organic traffic is not easy and often misunderstood. Some people pretend to be an expert by saying that they know how Google algorithm works. SEO needs deep understanding, constant modification, and attention to detail as Google's algorithms are being modified almost every week.
Any shortcuts, such as keyword stuffing, link buying, and cloaking, may lead to your website's demotion. These are called Black Hat SEO, which violates the rules of search engines. If Google detects that you are using such a technique, it will demote your site's ranking, decreasing your organic traffic. SEO experts who claim they have specialized knowledge about Google's algorithm may be using this bad practice, which could later have you paying a higher price.
Prepare a specific goal and find a company that can fulfill it
Whether you are on Shopify or not, do not try hiring an SEO company that promises to increase your organic traffic. There are different types of organic traffic for beginners. It means a boost in traffic does not always mean an increase in sales.
It would help if you outlined the specific goal you want to achieve with SEO. Do you want to increase your conversion rate? Do you need more visitors, or just a little fewer but will stay on your site longer? Do you need more social media followers? Whatever you need and whatever SEO company you choose, be clear on your goals and services you need.
Reviews are better than searching "best SEO" on Google search
Reliable SEO experts are too busy working on their client's ranking rather than theirs. This is one important reason why you should not choose an SEO company on top of Google search.
Usually, top SEO companies have lots of long-term clients who have been referred by other satisfied clients. That being said, these companies do not need to find new clients and will not waste their time getting a good rank for "best SEO company" in any region.
Furthermore, it is not wise to trust any listicles that talk about the top SEO companies. In most cases, these companies have paid for their spots on it. A reliable SEO company will not spend their time and money on those sites. They let results speak for them. However, this does not suggest that listicles are not reliable. You should not trust a list for the "best SEO company" as much as you would trust a list for the "best hamburger in town."
So, what is the best way to find a reliable SEO firm? Find them through word-of-mouth advertising. Instead of searching Google, ask other Shopify store owners who they recommend. Search a non-competitor store and ask them who helps them rank.
Choose a company with metrics that work for your business
After planning your goals and having a few companies in mind, you have to make sure that you are signing a contract with the method of mapping out your progress. They should be able to tell you the end goal of ranking for particular keywords.
Before choosing an SEO firm, you and your consultant must understand each other in terms of KPIs or Key Performance Indicators. These are metrics that can apply to almost any business and give access to different things within SEO.
However, KPIs can go more than that. Simply put, it will allow you to have access to so much data; you can easily get lost in or have you tracking the wrong KPIs. This is why you need an eCommerce SEO company that profoundly understands which metric will work on your business and can outline all the information into something that you can easily understand.
Having the right team to handle your SEO needs plays a significant role in your Shopify store's success. This is why it is important to follow these simple tips to help you with the best SEO company to fulfill your business goals.