4 Best Free Tools For Online PDF Conversion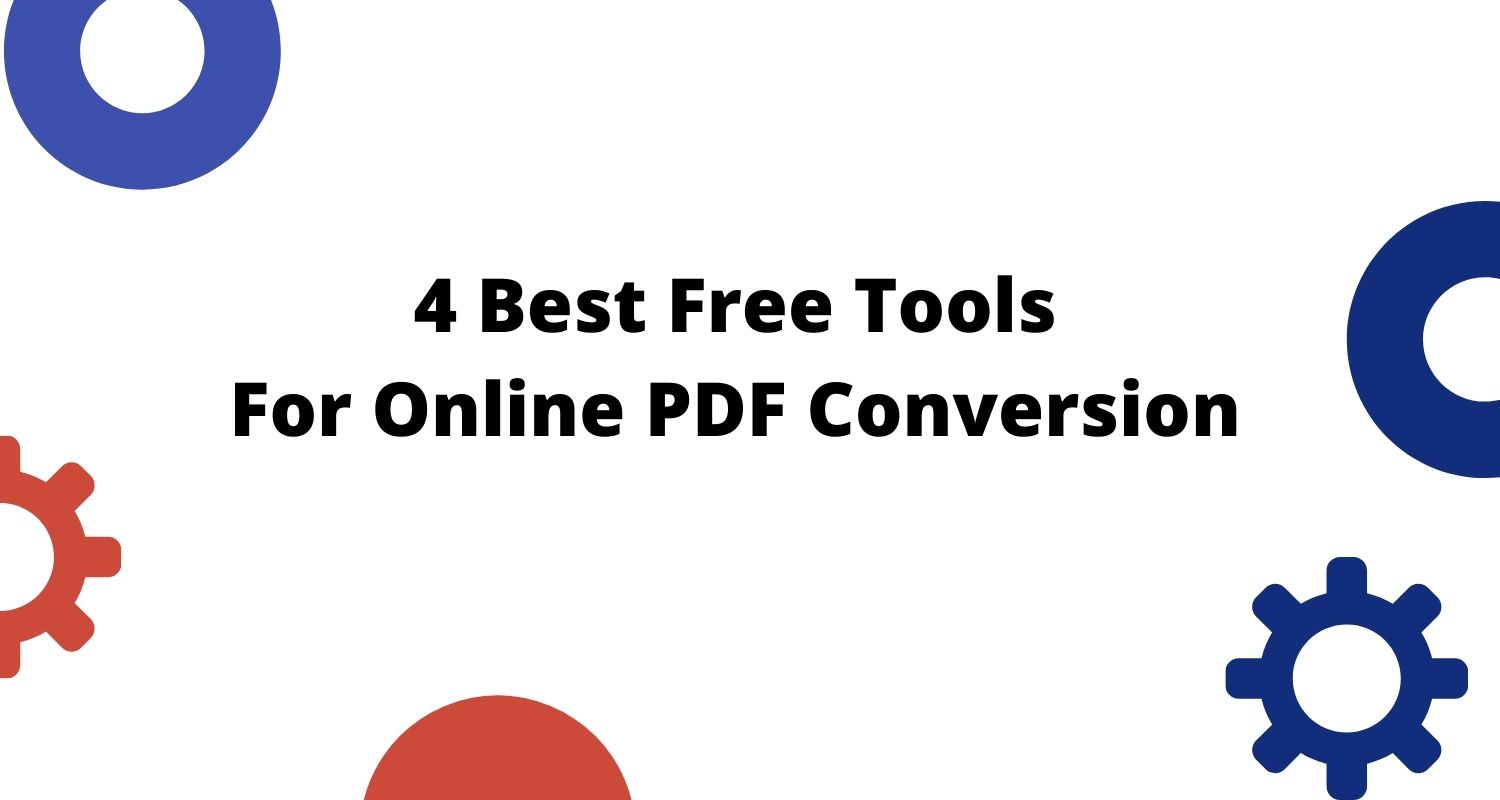 Browser-based online PDF converters abound. That much is the truth. We are at a point in time where absolutely anyone can edit PDFs online, provided they have a working Internet connection and a browser powerful enough to access the site. This is very convenient for office workers and students worldwide, as we are all waiting for the world to be safer again – telecommuting and online classes have become the norm.
There are many things to consider when choosing the best web-based tools for PDF conversion. One of the most important is the breadth of individual applications for PDF conversion. Another imperative factor is how to secure the tools and the site is. Encrypted sites are always a plus, and those that delete uploaded files in their servers are a godsend. In this article, we've collated some of the best free online tools for a PDF conversion:
PDFBear Converter
None is more straightforward and easy to use among the choices listed here as the array of converters PDFBear has. The online PDF converter has a basic array of PDF conversion tools and applications ranging from PDF to MS Office-based file formats like Word, Excel, and Powerpoint (and vice versa), plus some image files like JPG and TIFF to PDF.
If you want to bookmark a quick and convenient way to convert PDF to Word without hassle, PDFBear's converter for this very conversion is one of the best. You have the option to convert elements from the PDF for it to be editable in the resulting Word file, which means you can easily edit, add, and delete the text after. Perfect for editing a PDF file that you want to take notes on and put references in!
Gorilla PDF
What's great about the PDF converters by Gorilla is that each is packed with a full set of features that some powerful third-party PDF readers only have. Like PDF Bear, it also has an individualized set of converters, which means that a different converter is needed for different conversion needs. There is quite the option for conversion in here, from text, word, even OCS files to spreadsheet document and image files.
It offers its users an unlimited set of conversions, and in some converters, you can opt for mass conversion. This is very helpful when you have a batch of files to convert – you need not upload those individually and repeat the same process all over again. It will save you time and effort to focus on core tasks. The site and converters are easy to use.
Small PDF Converter
Another excellent option for free PDF conversion, which is popular with some, is the set of tools from a Small PDF converter. The site is anything but small, as it carries some of the largest set of online PDF converters out there. It can convert MS Office files like Excel and Powerpoint, and vice versa has individual converters for image conversion and even a PDF converter for GIF and BMF files. That's quite the range.
But because of its popularity, a Small PDF converter is not entirely free. You can use the tools whenever you want, but the site now offers a 14-day trial period for those who want more features. If you don't work with PDF conversion all day, the free option from this site should do, but if PDFs are your bread and butter, you can decide for yourself if you want to pay for it or not.
Online 2PDF Converter
Amongst the sites listed here, none is more rudimentary in presentation as the Online 2PDF converter tools. That's not necessarily a bad thing, though because this site harkens back to a time where online PDF tools started.
There was a time when PDF conversion online wasn't as polished as it is now, for lack of a better word, but the results are just the same. With Online 2PDF converter, you just upload whatever file you want to convert, run it on the system, and voila – you have a PDF file in seconds!
Takeaway
For rank-and-file employees and students doing online classes worldwide, it can be a pain when you don't have the proper know-how on PDF conversion. The good news is, you don't need to have it – because the learning curve isn't that steep! With these online PDF conversion tools, you can easily take on the advanced PDF conversion task any day!