A Comprehensive Guide to Electronic Voting Software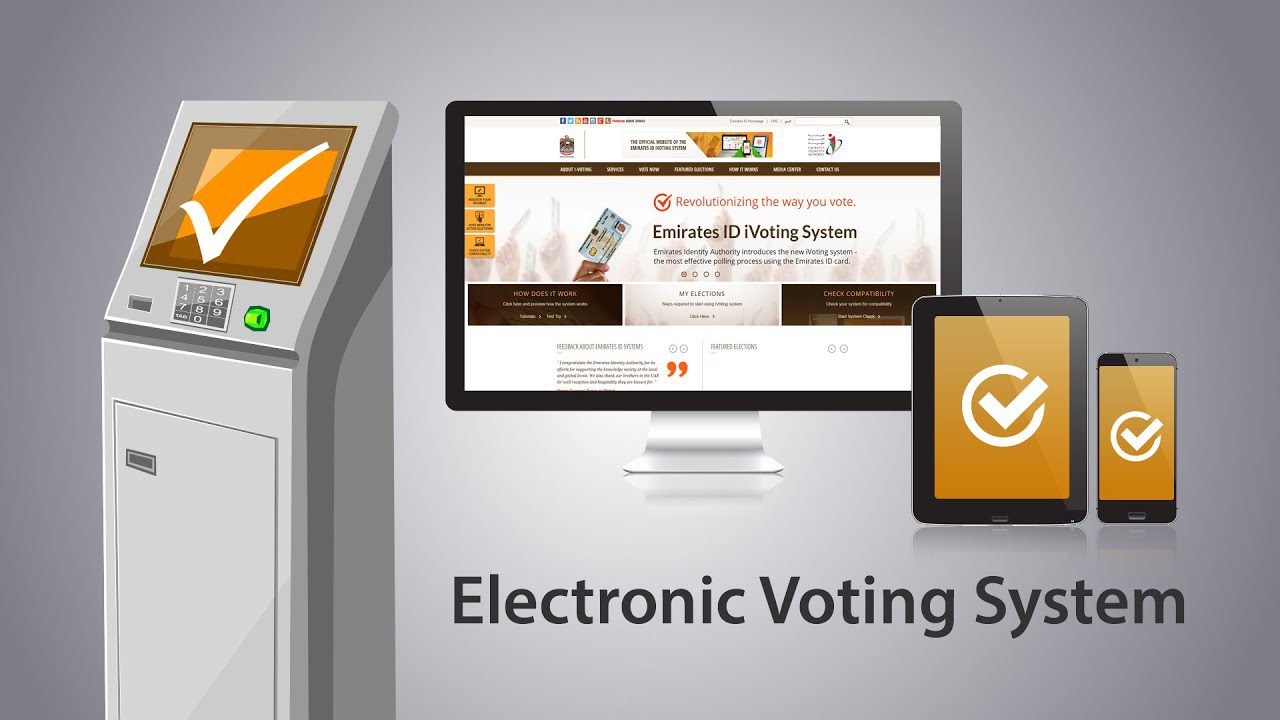 No doubt, the future of humankind is digital, and today's democracy is adapting well with technological disruptions. Electronic voting, or most commonly abbreviated as e-voting, has taken major democracies around the world by storm.
To be precise, e-voting presents numerous benefits over traditional ballot voting. The co8unting of votes electronically usually involves the utilization of OMR scanning machines. Electronic voting also maximizes participation augurs well for leading democracies around the world.
People can vote online as per their preference and time with Electronic Voting Software. Electoral officers also get higher response rates with email reminders and other versatile features.
Application of Online Voting in Town Council Elections
In the case of online voting, the votes are cast from either a public computer or voting kiosks. One can even cast the votes with the help of any device connected to the computer. In the case of online voting, each vote is transferred to a central location with the help of a communications network.
There is no denying the fact that such a voting system increases transparency in democracy. As far as advance voting is considered, e-voting speeds up the voting process. Technology is often the main reason for the popularity of electronic voting (Source).
Since the advent of technology, the impact of technology on democracy has been tremendous. With e-voting platforms, there is no need to wait in queues for hours. With online voting platforms, maximum participation for elections can be ensured in a particular democracy.
Benefits of Electronic Voting for Election Management Bodies
Below is a list of strengths associated with e-voting systems. E-Voting systems have pioneered the election system in developed democracies truly. Voters now have the flexibility to cast their votes online without visiting the polling booth.
Drastic reduction in ballot waste
Increased trust in elections as human errors can be avoided to a great extent
A decrease in overall cost as this same voting platform can be applied in several electoral events
Faster counting which implies results can be delivered faster
Greater participation among eligible voters with online polling
Elimination of malpractices like rigging and polling booth sabotage
Facilitates a Greater Amount of Accessibility
There is no denying the fact that voting online paves the way for a safe and private channel (Source). With governments around the world trying to encourage people to respect social distancing norms, e-voting platforms can be the next big thing.
E-Voting platforms facilitate increased accessibility without any influence from political parties. What's more interesting is the fact that even residents from abroad can take part in elections of e-voting platforms.
Also, persons with reduced mobility and terminal illnesses can cast their vote for the betterment of their democracy. So as one sees, the overall legitimacy of the electoral body increases with online voting systems.
Precision and Reliability
Manual ballot box-counting has faced severe criticism in the past. Also, there are chances of certain kinds of malpractices when manual counting is involved. All these uncertainties and errors can be removed with an e-voting system.
E-Voting increases the efficiency of election management compared to traditional paper voting. Moreover, online voting platforms are more accurate, as there is no human involvement. This results in the rapid publication of results, which benefits the democracy as a whole.
On the other hand, these types of automated platforms help reduce poll-related violence in democracies. Thus, online voting platforms also contribute to the maintenance of law and order in specific democracies.
Greater Transparency in Auditing the Votes
With e-voting platforms, the whole polling system has a greater amount of transparency. Moreover, the polling process is auditable, which makes this platform a practical choice for democracies. E-Voting platforms are designed in such a manner that the votes are always accounted for.
In most cases, the voter also gets a soft copy of a receipt, which they can download as proof. Hence, it is evident that an online voting platform promotes a transparent environment for citizens and political parties.   
Security
A secure election is a must for the proper functioning of a democracy. Instances of violent incidents emanating from polls are quite common in various democracies. In these types of situations, it is imperative to ensure the security of the citizens first.
The evolution of online voting platforms has enabled democracies to conduct fair elections. The votes counted with e-voting systems are always in accordance with the voter's will. Electronic voting systems can make sure that only accredited voters cast their votes in the election phase.
This can help remove anomalies in the electoral process of democracy. With e-voting platforms, political parties can have a fair share of competitiveness in a democracy.
Popularity among People
It is almost impossible to implement e-voting systems without the acceptance of the citizens. However, with a growing number of people being familiar with the internet and smart devices, the deployment of e-voting systems is not an issue.
One of the key advantages of using online voting platforms is the increase in voter turnout. As the polls are held online, people can even cast their votes from workplaces too. There are many democracies across the world that still relies on the traditional balloting system.
In these types of polling, people usually have a feeling that their votes wouldn't be counted. Online voting platforms counter these types of point-of-views emanating from the citizens of a democracy.
Many Layers of Encryption
Like the ballot system in polling, e-voting platforms are also susceptible to probable attacks. The distributed denial of service (DDoS) attacks is quite common. Keeping this in mind, online polling software developers are equipping them with many layers of encryption.
These types of encryptions can help thwart possible malware attacks targeting the voters. However, it is imperative to invest in good polling software to address security issues. Besides that, these platforms have the ability to run efficiently, even on unstable networks.
The cloud-based storage of electoral data also makes them a great choice for governments.
With the increasing popularity of online platforms, major democracies around the world would soon opt for e-voting systems.