7 Tips for Generating Demand in a Digital World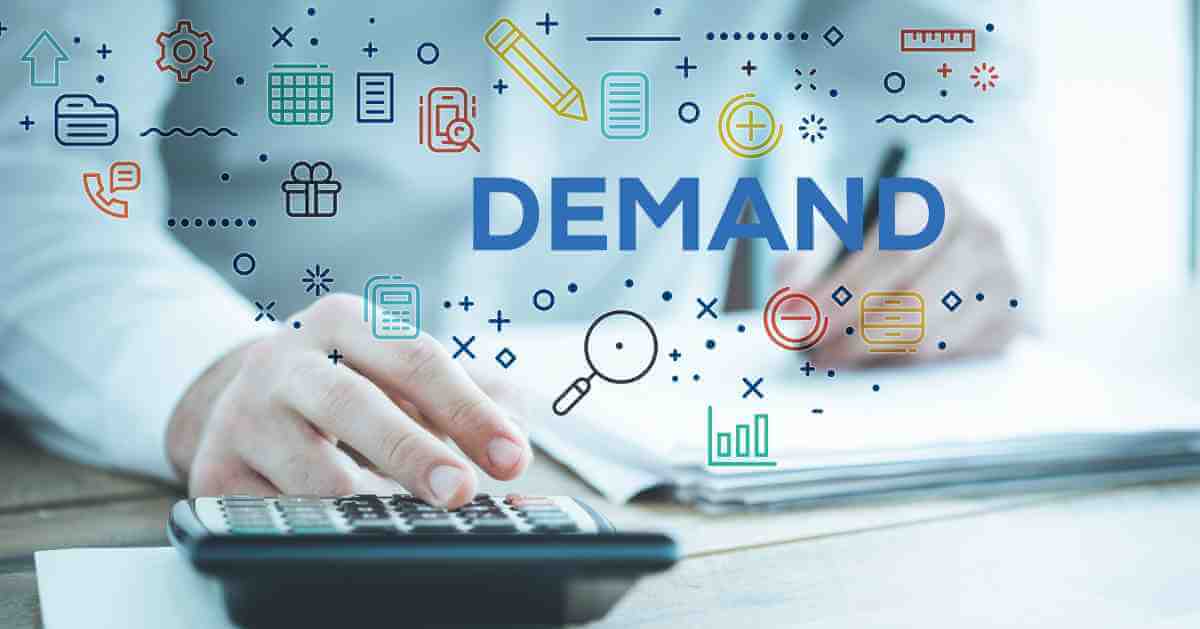 Sales are the lifeblood of a business. The sale of a product or service is dependent on demand. Fail to generate demand and your value offering won't keep your business afloat. Whether you are the head of a startup, work for an established business or are taking over a new enterprise, your success is dependent on creating demand. Here's how to do it.
Give the Audience a Taste
Oftentimes, all that is necessary to generate demand is a no-cost or low-cost sample for the audience to try. Think back to the last time you were in a food court and tried a free sample. You likely enjoyed that sample and felt inclined to patronize the establishment that same day or in future visits. Even something as simple as a price discount, free e-book or free sample mailed to a prospect's home has the potential to sway him or her into becoming a lifelong customer.
Additional examples of economically efficient "hooks" that reel in potential customers include:
Webinars
Podcasts
Free or discounted consultations
Give your audience a taste of your value offering at little or no cost and they really will be inclined to come back for more.
Recognize the Gold Mine of User Content
User content is often overlooked by businesses as valueless fluff that lacks authority and legitimacy. The truth is prospective customers often value the opinions of their fellow customers just as much if not more than the information presented by the business.
Let your customers sell your product/service on your behalf through social media posts, testimonials, positive reviews and other content, be patient and you'll reap the rewards. Be sure to encourage your customers to leave positive feedback across the web's plethora of review directories and they'll do a considerable amount of your marketing for you.
Above all, don't forget to scan social media, online review sites and the web for positive writeups about your company, its services and/or products. Highlight positive feedback for online visitors to see and you'll steer more potential customers toward your value offering through organic and genuine user-generated content that rings true.
Personalize Communication
Take a close look at the connected TV advertising statistics and you'll find viewers respond well to ads tailored to their specific demographic. Personalizing your message to buyer personas or even individual prospects makes an indelible impression. Tailor content to specific demographics, patiently await the hike in response rate and the effort will pay dividends moving forward.
Even if you simply add a customer's first and last name to correspondence when reaching out to them through USPS mail or email, the minor level of personalization will make a meaningful difference in how your business is perceived.
Roll out the Red Carpet
The metaphorical "red carpet" of demand generation takes the form of easy-to-use contact forms. Add information fields to the Contact Page so users can quickly and easily submit their personal information to learn more about your value proposition and the stage will be set for mutually beneficial ongoing interactions.
Contact forms are fully trackable. Technology now empowers business owners to record the information entered into contact field forms into databases for analysis.
Get to the Point!
Life is becoming more hectic by the day. People are short on time, patience and energy. Keep the contact form as short as possible, limiting the information fields to only those that are absolutely essential to maintain an open line of communication and you'll maximize the response rate.
Prospects Crave High-quality Content
Focus on developing and perfecting a content marketing strategy that helps customers understand your product's value in terms of solving problems at home or in the workplace.
Supplement that value proposition with supporting content on the web, through B2B programmatic advertising and other mediums. A steady stream of authoritative content establishes legitimacy while simultaneously building momentum toward the top of the sales funnel. 
Slow and Steady Wins the Race
Continue to provide prospects with additional content through the middle portion of the funnel in the form of eBooks, white papers and other informative content and they'll be inclined to segue down toward the bottom of the sales funnel for conversion. Blog posts, personalized webinars and case studies are examples of effective content at the bottom of the sales funnel.