Here's How To Get More Podcast Traffic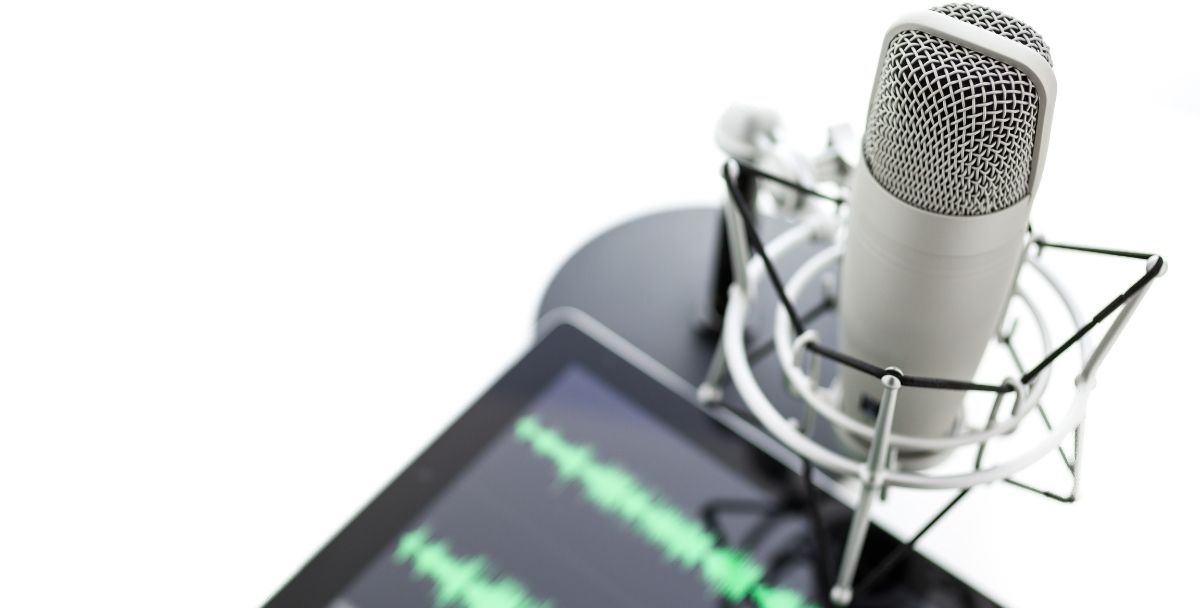 Podcasts can be a great way to market your products or services, build a following, and make some money online. There are over 2,000,000 active podcasts around the world with more than 48 million episodes available for streaming.
While competition is tough, the demand for podcasts is growing at a rapid pace. About 57 percent of Americans have listened to a podcast in the last five years and listeners are always on the lookout for interesting content.
As a creator, it is your responsibility to not only create compelling content but also to promote it correctly. In this article, we'll talk about ways to promote your interview based podcast online.
#1 Be Creative With Your Guest List
This is the most important thing because people need a reason to listen to your show.
Remember that the average podcast episode only generates about 27 listens. On the other hand, the top 1 percent pull up to 3,200 listens per episode with some successful shows such as The Joe Rogan Experience generating over 7 million listens per episode.
It all often boils down to the guest. There are two things to take care of:
Ensure the person is relevant
Ensure the person is well informed
Only invite guests who 'your' listeners want to listen to. The person should be related to the field. For example, Elon Musk is a very popular name with a strong influence but your listeners may not be interested in listening to him if your show is about Hollywood gossip.
You should ideally invite someone who is a part of Hollywood or known for providing critique. Similarly, the person you invite must be there to share something interesting and have the right kind of knowledge.
#2 Give Your Audiences Something Interesting
Listeners want quality content so make sure to work on your show and give them something to listen to.
Stick to a neat format and do some research. The key lies in knowing your audiences and understanding what they want.
Some experts also suggest getting a co-host who can help promote your podcast and bring more listeners.
#3 Ask For Feedback and Listen to It
Asking for feedback can be a great way to promote your podcast.
To begin with, ask listeners who you should invite to the show and try to get their favorite guests. Similarly, ask listeners what they'd like to listen to.
Remember that merely asking for feedback isn't enough, you should also listen to what listeners say and try to give them what they ask for. Consumers are more likely to listen to podcasts that take their wishes into consideration.
#4 Post Transcripts Online
Not everyone enjoys listening to podcasts and some people want to be able to read quotes and important details. For such people, you should provide transcripts or convert your podcast into a blog.
This way, you will be able to benefit from SEO as well and attract more audiences. Ensure to add relevant keywords into the blog or transcript and keep an eye on the numbers it attracts.
#5 Create Memes or Infographics Where Necessary
Pick interesting quotes from conversations and design infographics or memes for users to view and share. PosterMyWall's personal branding templates can help come up with creative designs.
You can even post half quotes and ask listeners to listen to the whole episode to know more. The key lies in posting graphics that 'generate' buzz or interest and make people take notice.
#6 Advertise On Social Media
The power of social media cannot be overstated. It houses more than 4.48 billion people and can be a great way to promote your podcast online.
You can do so by sharing blurbs, teasers introducing your guests, and quotes from episodes. Make sure to plug the complete episode and tell users how they can listen to more. In addition, you can even try paid social media marketing tools.
#7 Ask Your Guests for a Plug
Leverage your guests' audiences by asking them to tell their fans or followers they're going to be on your show. This can be done in advance or/and after the episode airs.
People who follow your guest are more likely to listen to the episode. You can provide material to your guests to share on their social media platforms.
#8 Optimize Your Content
It doesn't matter where you post your podcast episodes, they should be optimized for SEO.
Titles should be clear, descriptions should be crisp and detailed, and the page should be inviting and mobile-friendly.
Also, consider posting your podcast to as many directors as possible. Some of the top names include Google Play, Spotify, Apple Podcasts, TuneIn, Podbay, Podtail, SoundCloud, and iHeartRadio.
#9 Convert It Into a Video
It might be a good idea to convert your audio into a YouTube video and post it on your YouTube channel. Many podcasters even record video content to share on YouTube as it is now the second largest search engine and can bring you quality traffic.
Again, include a CTA in the video and add interesting tags, descriptions, and titles.
#10 Engage Your Listeners
Keep your listeners engaged by offering giveaways and holding competitions. Listeners will have more reasons to listen to your content and even promote it online.
Another great option is to hold a 'live caller' segment where subscribers get to dial in and ask questions to you or your guest. This will make the show exciting and give users a great opportunity to be a part of your show.
Promote this opportunity excessively and tell your audience they will get a chance to get answers to all their questions. You can encourage users to comment under your social media posts, get you more subscribers, or share your content to get a chance to be a part of the show.
How to Promote Your Podcast Online: Conclusion
This is all you need to know about promoting your interview based podcast online. Start by working on the theme and guest lists and leverage your current audience before working to attract new listeners.