How to make short travel videos?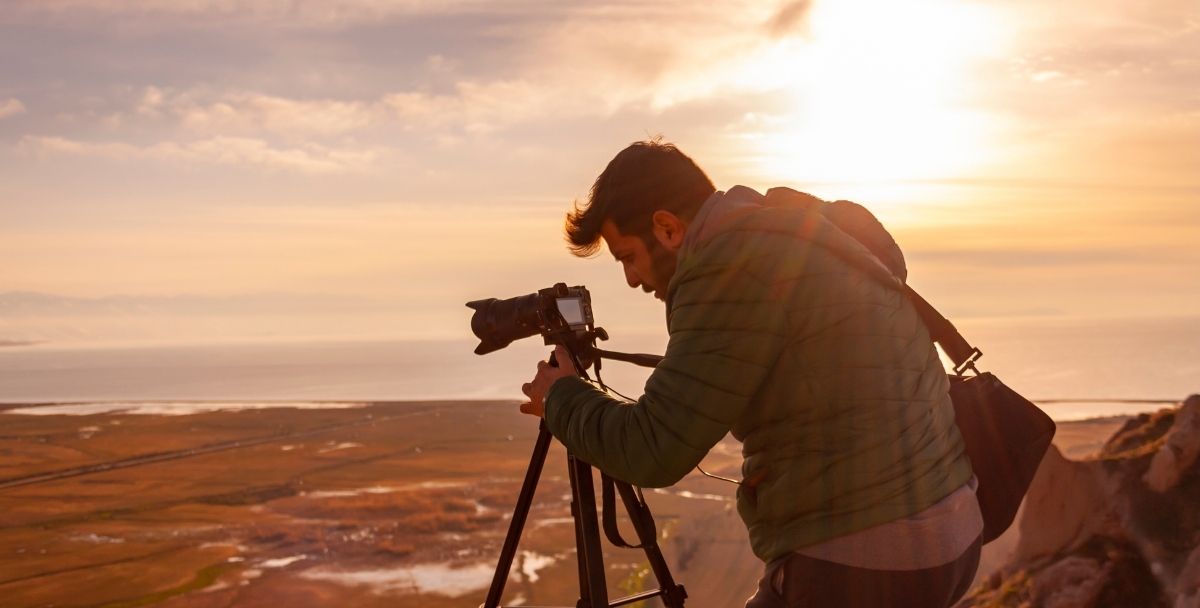 With more than 4.5 billion active users on the internet worldwide, engaging in online entertainment and videos remains one of the most well-known activities among users. Modern online users are attracted to videos, and both long and short videos are getting millions and billions of views every day.
Travel videos have become a good source for wanderers and avid travelers to make memories that never die. If you, too, want people to see the world through the lenses of your camera, you must know how to make short travel videos.
You must understand that video storytelling is an art that you must practice and learn, especially if you dream of becoming a travel videographer. Here's a guide that can help you make short travel videos that will tickle wanderlust in individuals across the world:
1. Find Your Style
You must have a clear idea of your style of choosing the shades of your video, placing the frames, and shooting your video. This is important because many things depend on the style you choose for your travel video.
Your style of making a travel video will determine the scene you are shooting and the way you shoot it. It also determines the angles to be used and the way you move your camera. These are ideas you can work on actively.
Decide whether you want to create a vlog-style video with many viewpoints or a cinematic-style video with slo-mo shots and smooth transitions. Pick the style or the theme you would like to adopt for your travel video and shoot all your scenes in the same style consistently.
2. Prepare Your Story
This entails getting a clear idea of what you will be recording even before reaching the travel destination. Carry out proper research to be fully prepared for the kind of shooting you would like to do.
When trying to prepare your story, you will have to look out for off-the-beaten-path locations with exclusive features not present in some of the finest tourist attractions in the world. Next, work on the things you would like to capture in your video, like the local people, the food, or the festivals.
3. Choose One Topic and Stick To It
If you want to become a good travel videographer, make sure your video does just one thing really well. If you are making videos about the BBQ trucks at SXSW, the lemurs of Madagascar, or the scenic spots in Thailand, avoid summarizing your entire trip or showing every little thing that you did.
Choose just one topic and commit to it. Travelers are not great with commitment, but the best travel videographers are known for their commitment. Take the example of Matt Harding from the video game, Where in the Hell is Matt?
This is a video from 2005, but if you watch it today, 11 years later, you will still find its story amazing though its shots are shaky and the framing a mess. What's more interesting is that Matt has got better with time which proves that practice makes a man perfect.
His simple idea of dancing in exotic places has included more people, better locations, and a perfectly polished shooting style.
Another example of being consistent with one's video topic is Nathan Barnatt, a video producer and dancer who uses consistent framing as the basis of his viral dance music videos. As a travel videographer looking to make a short travel video, you can learn lots about reaping the benefits of consistent shots from Barnatt.
4. Watch More Travel Videos
Just as going through the posts of the other writers can help you improve your writing skills, in the same way, going through the travel videos of the other video producers will help you make better travel videos.
Watching other travel videos is a good way to get inspired and work with new recording and editing styles. Pay attention to the term "inspired" here. To get inspired is one thing and to copy is another. Just try interpreting the things you see in the other travel videos as per your own style.
Initially, you will find it daunting to go through the travel videos of established video makers and vloggers. But once you get used to this process, you will find it beneficial for you. And yes, just like your peers in the industry, even you can use a video maker for creating and editing top-quality travel videos as a beginner.
5. Do Not Rush With Things
Take your time when filming your travel video. Record shots for a minimum of 20 seconds, leaving 4 seconds at the beginning and 4 seconds in the end without any form of movement. This way, if you do not like your pan, you have the option of using those 4 seconds without any movement.
6. Take Both Short and Long Shots
Just because you are making a short travel video does not mean that you cannot take long shots. Instead, you can use a mix of both short and long shots to make your video more engaging and entertaining.
Remember, you need to tell your travel story from varied angles. Far away shots and close-ups of you indulging in different travel activities will make your video truly engaging. When doing the activities on location, take long shots and use close-ups when sharing your tips on doing the activities.
You need all the shots to help you compile them in the best possible way using a video editing software. You will need the software to stitch all the frames together and make a complete video. To know more about platforms that can help you download and use the best video editing software, please visit proxy-rarbg.
7. Steady Does All the Work
All this time, you have been making travel videos, informative and entertaining ones, but they have not garnered much attention. But why? It may be because of their shaky structure or because people could not catch the location properly due to low q quality shooting gear.
One rule here: ensure using proper support for the camera. It is difficult to hold the camera and breathe normally because your shot will move with every breath you take. So, it's better to use a stabilizer or a tripod to keep the shots steady. Or, if you do not have a huge budget, you can use a shoulder mount rig for this purpose.
The Takeaway
To conclude, people these days have short attention spans. Therefore, keep your video short and sweet when creating a travel video. Include everything you are looking to narrate in your travel story but with minimum lengthening and maximum effect. Get rid of excess baggage and get straight to the core message. Just consider the message you are trying to deliver sweetly and shortly.