Moving During the Holidays? 3 Tips to Get Ready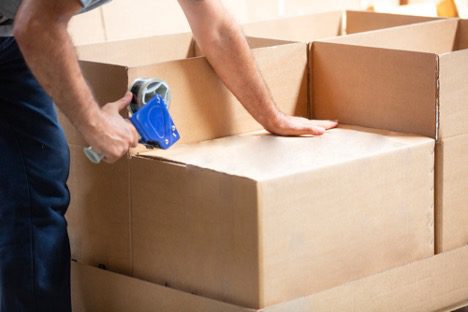 The holidays are stressful enough, but add in a recent move on top of it, and your stress levels may be off the charts. Make this holiday season easy on yourself. While you can't magically pack and unpack your household, you can get your home holiday ready for hosting family gatherings and dinner parties after the move by using the tips below:
Holiday Décor
If holiday décor is a big part of what makes your festivities feel extra merry and bright, you'll need to plan ahead. Round up your holiday decorations from the far corners of your home. Sift through your servingware, table linens, and anything else you must have for holiday entertaining. 
Then pack it all up together and clearly label the boxes, or set your stuff in a separate area to be handled by the movers later. You don't want to waste time trying to find it all later, so alert the moving crew of their importance. DIY movers should discuss its placement ahead of time. Later, you'll be able to easily find, unpack, and deck the halls at your new home.
Transfer Tech
Do you really want to entertain without utilities? Can you function without WiFi? Some companies have a manual component to their process, so they'll need to be able to schedule you in. In other words: don't wait until the last minute when it comes to transferring utilities and services. These companies likely include electricity, natural gas, water and sewer, cable, internet, and trash pick-up. Some of these services may not apply to you, but for those that do, you'll want to reach out to the companies on your list no later than three weeks before your big move to switch utilities. 
Next, you need to set up services in your new area. Call the city department regarding how to move utilities. Other services aren't as obvious. If you've been happy with the services you've received from a company, such as cable TV or internet through Cox, don't cancel your service; see if Cox covers your new area. Save money by transferring internet service, instead of shutting it down.
Settle In
You might normally go all out during the holiday season — decorating every nook and cranny, and baking nonstop. Moving so close to the holidays might put a damper on things. Accept that this year things may look a little different, but that doesn't mean your guests won't still have a fabulous time.
Reindeer may have once helped deliver mail, but fortunately we now have something a little speedier. Just don't wait too long to send out your holiday greetings addressed with your new address. Include a change of address card inside your card too. Write how you can't wait to welcome everyone to your new home for the holiday to avoid later location confusion. 
Happy Holidays
With careful planning, you can help minimize any potential bumps in the road during your move. Remember to set aside your holiday doodads and party items and transfer your utilities ahead of time. Spread the word on your new digs to ensure no one makes the trip to the wrong house, and make great new memories together.