5 Important Things to Improve on Your Rural Property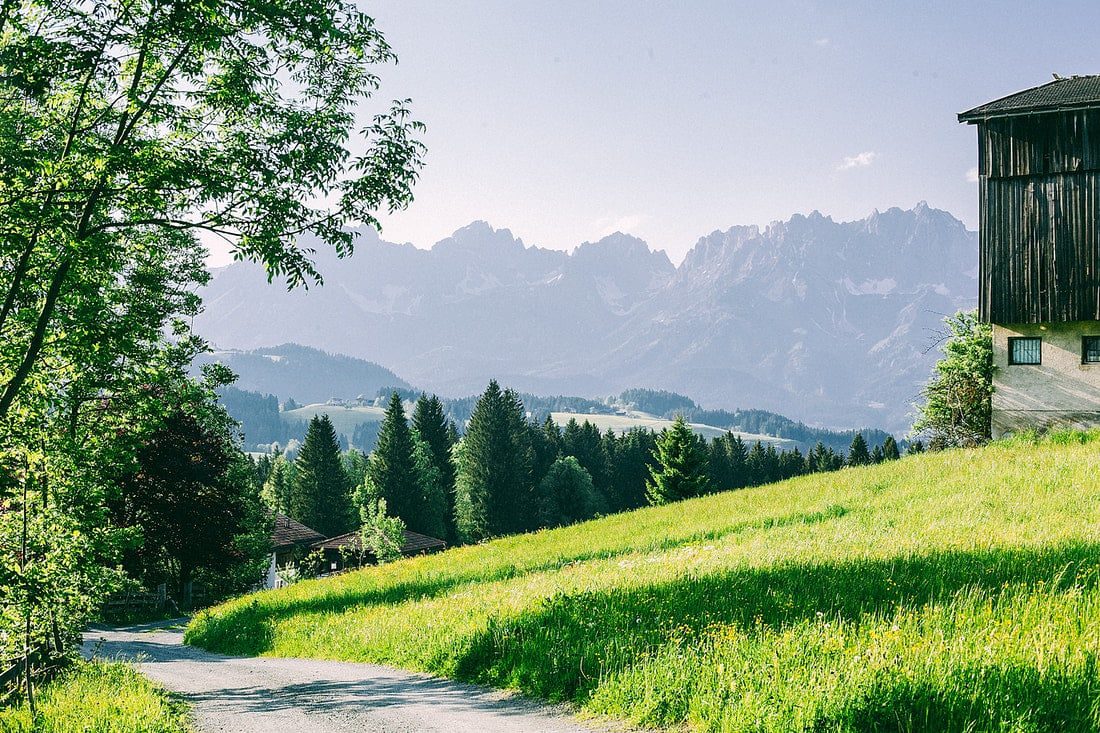 Investing in land has been shown to be a wise and profitable method to diversify and build your portfolio as a land property owner. However, much like a typical house, there are upgrades you can make to assist in raising its value and curb appeal. Learn these things to improve your property and safeguard your investment.
Most homeowners make it a point to learn about home renovation projects that provide the highest return on investment. Repairs or remodeling to kitchens and bathrooms, for example, can improve the value of your property more than installing high-end landscaping or re-doing the interior of your garage.
On the other hand, when it comes to increasing the value of a raw, undeveloped property, things aren't quite so simple.The reason for this is that different types of land are used for different reasons, such as hunting, farming, or pleasure. As a result, there is no standard solution for raw land development.
However, if you think you're incapable of handling all these concerns, you can talk to a landed property contractor to better understand and discuss these things. But for now, just take into your mind the things you might want to improve on your land property. You can also use this guide when you are able to talk to the contractor.
1. Infrastructure
There are several advantages to having outbuildings on your land property.
A hay shed, for example, for rural properties, is a flexible investment. A hay shed not only protects your hay, but it may also keep your machinery out of the elements during the off-season, assuring a greater resale value for your machinery in the future.
For reasons like these, heavy-duty, completely hot-dipped galvanized sheds can raise the value of your home when it comes time to sell.
2. Access
Access concerns may turn even the most exquisite property into a lemon in the eyes of potential purchasers. Although not all access issues are fixable, some, such as a lack of road access, might be resolved by negotiating an easement and road maintenance agreement with your neighbor.
Ensure that any doorways or entrances to your property are well-maintained and visible. Driveways and roads on your property should also be well-kept and capable of accommodating heavy car traffic. This makes your home more practical and accessible, as well as appealing to investors.
3. Maintenance
Maintaining your land property gives your farm, or rural property, a safer place to live and work. A routine that includes inspecting and maintaining fences, firebreaks, and roadways can help to assure upkeep. Environmental dangers should also be avoided by paying attention to appropriate chemical container disposal and being aware of any subsurface tanks. No matter what property you have, maintenance should always be done. Regular maintenance will keep the appearance of your property appealing in the eyes of potential investors.
4. Plants and Trees
There are several benefits to planting native plants on your land property. Depending on the size of your property, natural or decorative trees and hedges can add privacy and beauty to your landscape. Wind, prevailing weather, and the impacts of high temperatures can all be mitigated by the strategic arrangement of native trees and plants.
On the other hand, tree clearance may be helpful if it enhances the usefulness of the land and/or reveals a previously concealed outstanding perspective. Just make sure you call in the pros for large land-clearing jobs.
5. Appearance
Rural residences, unlike urban ones, aren't supposed to be neatly maintained or properly landscaped. Your property, on the other hand, should appear well-maintained and pretty. Along with normal property care, therefore, attention should be paid to the aesthetics of the property. This might entail minor repairs as well as the removal of trash and dilapidated structures. A neat, well-kept, and visually beautiful house has a greater perceived value in addition to enhancing living and working circumstances.
When considering land improvements to boost the value of raw land, keep asking yourself: would this improve my property's genuine use potential? If you're unsure, familiarize yourself with comparable properties for sale in your neighborhood and/or consult with an experienced land property agent to see what property attributes have consistently drawn purchasers. Whether you want to sell soon or just want to take steps to expand and protect your investment, keeping this question in mind can help guide you to make the greatest additions and enhancements to your one-of-a-kind property.