IaaS vs PaaS vs SaaS: What's the Difference?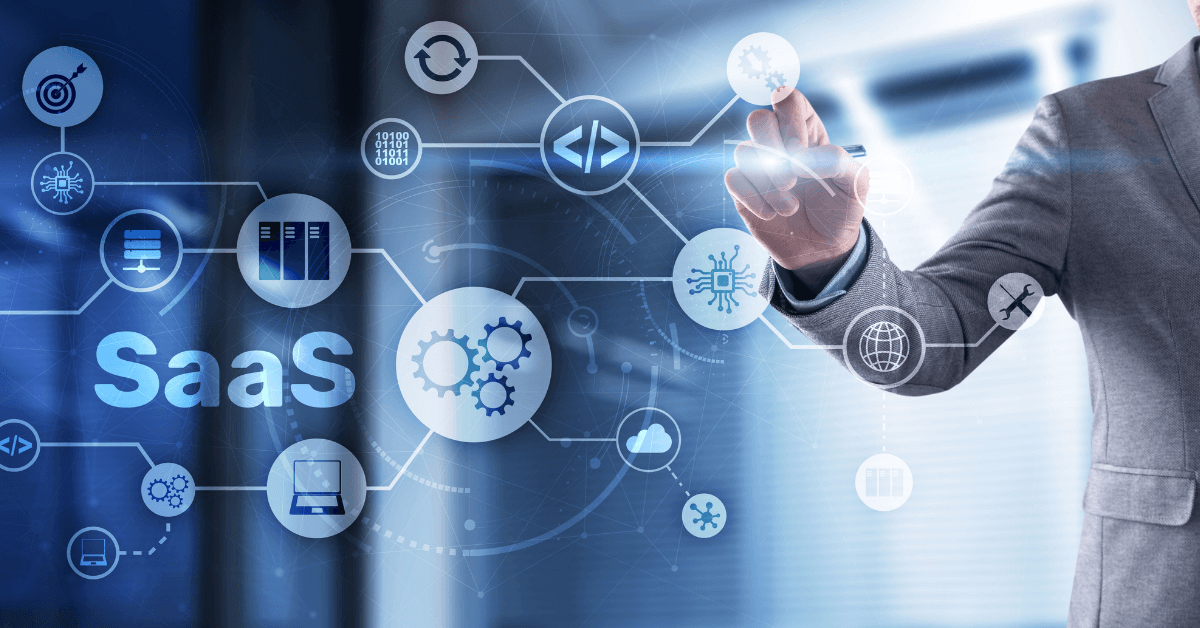 Before analyzing the difference between Iaas vs Paas vs SaaS, we've to first understand why do the last three letters in all the above acronyms are the same. Basically, 'aas' in the end refers to 'as a service.'
It means whether you use Iaas vs Paas vs SaaS, you are actually using technical services. You can use those services as long as you require.
You can get any of the above services by getting in touch with a cloud computing services provider.
What is SaaS
The full form of SaaS is Software-As-A-Service. It is a widely popular cloud computing application for small and medium-scale enterprises. A firm needs not download any files to obtain SAAS. They can simply visit the vendor's website and get all necessary work done online.
Advantages of SaaS
Ease of use and operation.
All maintenance work is run by the vendor.
It works on all devices using internet connectivity.
You can deploy the necessary features on SAAS as per your requirement.
Operate SAAS around the year irrespective of location and time.
Auto-updates of necessary software programs and patches installed whenever required.
Effortless customization.
Only pay for the services and features you hired.
Renew or rescind your subscription plan anytime.
[Read more: How Data Virtualization Software Helps Your Business?]
What is PAAS
PAAS represents a Platform as a service. Through PAAS, you can create your own necessary tools to develop online apps and software toolkits. Unlike SAAS, you can easily develop apps and other software using PAAS.
Small firms may find PAAS extremely essential to developing their business apps and e-commerce tools. Paas helps firms by providing them with a platform to design and deploy their apps without worrying about technical issues like auto-scaling, storage configuration, and server maintenance. The service provider usually manages these issues from their end.
Advantages of PaaS
Create online apps to software tools for your business.
Relatively affordable way of developing essential software.
Get necessary business analytics and solutions from the PAAS provider.
Use all necessary features and tools on the platform without any additional cost.
Pay only for the services and features you hire.
All necessary platform updates will be made available at the earliest.
PAAS providers will look into tracking, maintaining, and updates while you can fully focus on developing your apps.
[Read more: Difference Between Freeware and Open Source?]
What is IAAS
IAAS means Infrastructure as a service. It helps firms and business owners with the necessary cloud computing infrastructure to assist them in completing their day-to-day tasks, which are indispensable in nature.
You can pay for IAAS as per the processing, networking, or storage facility that you opt for. The IAAS service provider will still manage the physical infrastructure and will be responsible for its efficacy and online security while the client can manage other issues, including operating systems and other tools.
Advantages of IaaS
Affordable rental price for the equipment.
Unrivaled dynamic scaling.
Get more facilities by your IAAS provider anytime you require.
The pay-as-you-go model is the most preferred option for firms.
Get virtual infrastructure on rent and use those resources to improve your product quality.
IaaS vs PaaS vs SaaS: Let's Understand How They Differ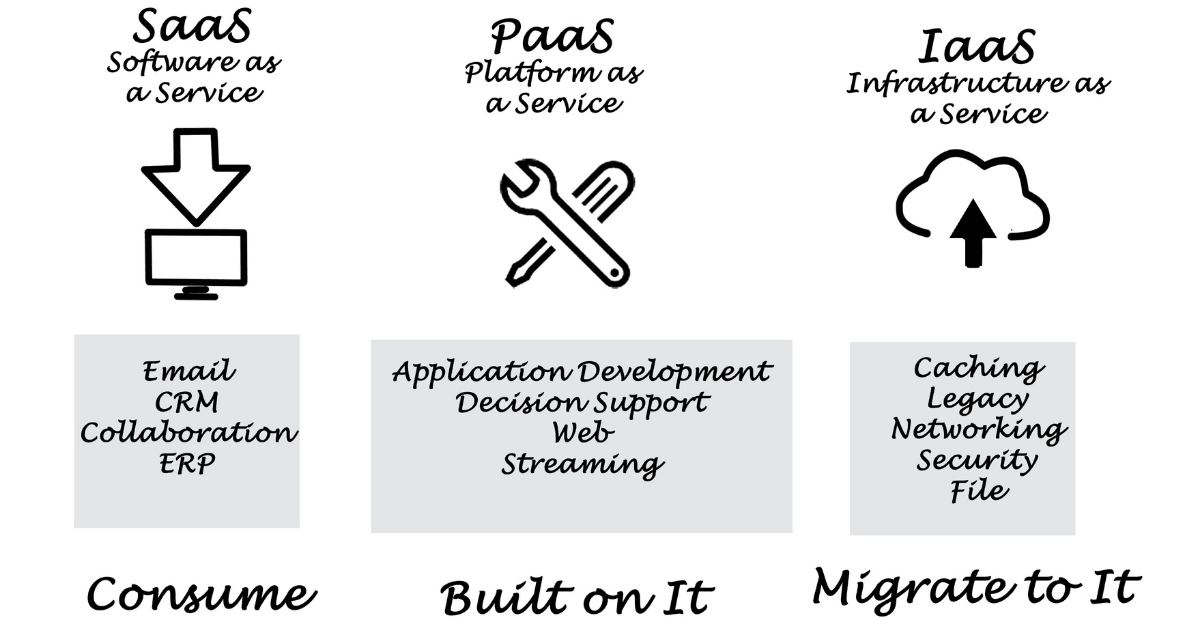 The similarity between IAAS, SAAS, and PAAS, is that all of these provide cloud computing services in one form or another. And when it comes to difference, the primary difference between all these three models of cloud computing is 'control.'
In other words, clients and vendors can't manage all features and services and that makes these three different from each other.
What Can A  Service Provider Manage in IaaS vs PaaS vs SaaS?
SAAS: Here clients can get access to well-functional apps for use. The entire infrastructure of these apps is managed and maintained by the service providers. Clients can normally work on the app and perform certain tasks. Users can customize certain online tools as per needs but they can't control or alter the app.
PAAS: As stated above, PAAS providers give their clients cloud-based platforms to help them build their own apps and software. The service providers take necessary action to keep the platform up to date and effective. Providers also give additional tools to clients as and when needed. Thus, users get full control over building necessary apps using the platform. They can also manage and run these apps, if necessary.
IAAS: IAAS providers help clients by providing necessary virtualized computing tools and resources. Using the infrastructure, clients can integrate their platforms and host end-user applications for final use. Clients can manage their apps, platforms, and virtual resources by opting for IAAS services.
The Conclusion
When it comes to the debate of Iaas vs Paas vs SaaS, IaaS holds an edge over the other two. It is extremely beneficial for small, medium, and large-scale firms.
IAAS is the best option as you need not install any hardware or software to get avail of its features and benefits. It saves lots of time and money by offering you the necessary virtual infrastructure and virtual computing resources as per your requirement.
What Qualities Should a Cloud-based Infrastructure Have?
You must take the volume of traffic to your website into account and choose the processing power and storage that are most appropriate. You could get into difficulties if you choose a cloud-based infrastructure that is inadequate for the traffic on your website.
When your site traffic is relatively modest, you will either have to choose an expensive cloud infrastructure or your site may crash due to a lack of processing power. Additionally, you should think about downtime and migration before selecting your cloud provider.
Selecting the Best Course of Action for Your Business
It's time to consider your business needs and choose the best model now that you understand what SaaS, PaaS, and IaaS are.
When to Use SaaS
Applications offered as a service are easily accessed online. They are hosted remotely from third-party servers and are centrally maintained.
SaaS is the greatest option if you want an app but lack the time or resources to develop or operate the software because of this. If you need an application for a brief time, a SaaS solution may also be perfect. At any time you need to utilise the service, you can subscribe and unsubscribe.
However, SaaS has a number of drawbacks. Starting off, switching vendors can be difficult. A challenge because not all SaaS applications adhere to open integration standards. Although SaaS packages allow for some customization, they lack the same level of adaptability as PaaS and IaaS solutions. SaaS offers pre-made software for particular uses, in contrast to PaaS and IaaS, which provide you with the freedom to design and deploy your own applications.
They are frequently employed for highly particular use cases that have more to do with company operations than with the development or provision of software.
When to use PaaS
SaaS and PaaS share delivery similarities. However, a framework for generating your own software is provided, not actual software, over the Internet.
If you're searching for a quick, efficient, and affordable approach to deploy specialised programmes, PaaS is the way to go. You don't need to be concerned about the platform's architecture or resources when you create and configure your application.
PaaS has some restrictions with SaaS. Abstraction from the data and storage layers is possible with PaaS. This is advantageous for the data you worry less about, but it may cause issues with data governance.
If your vendor has a solid moving policy, switching from one PaaS provider to another can be difficult. Runtime difficulties can also occur. if your preferred framework or language is not supported by the PaaS service. However, this is possible and you can frequently scale to hybrid cloud techniques by utilising PaaS from several suppliers. You can then match your consumption to the specialisations offered by other providers.
When to use IaaS
While IaaS is offered as virtualized, cloud-based computer resources, SaaS and PaaS are both delivered as software. IaaS providers only help with managing the backend infrastructure, leaving their clients in charge of managing their platforms and apps completely.
If you want an alternative to buying and installing specialised gear and software, IaaS is your best choice. IaaS saves time and money for startups and small businesses with specialised demands by providing them with the resources they require and expanding with them as they grow. Larger businesses, on the other hand, might favour IaaS since it allows them total control over their applications, platforms, and infrastructure.
IaaS is frequently the initial stage in the operationalization of cloud services for businesses. The adaptability and parallels
It is possible to shift more easily to on-premise infrastructure. Additionally, it can make use of Infrastructure as Code, which was created for on-premise management and enables a smoother, more reliable transition.
The most adaptable of the three cloud-service paradigms is IaaS. Your own dedicated virtual server, which you can modify to meet your current systems, serves as the operating system for the platforms you use to develop your apps. It also implies that you will be responsible for protecting and backing up your data.
FAQs (Frequently Asked Questions) 
Which one offers maximum control to end-users?
IaaS offers full control to end-users over their platforms and apps.
Does maintenance of IAAS take more time?
Comparatively, the maintenance of IaaS takes slightly more time than PaaS and SaaS. When it comes to IAAS, you've to ensure online security and data backup as well.
Which one is best for my firm?
It depends upon the products and services that your firm has to offer. For CRM solutions, SAAS is the best. But if you are a developer, opt for PAAS. And finally, if you need virtual tools and equipment, opt for IAAS.