How do England stop Kylian Mbappe?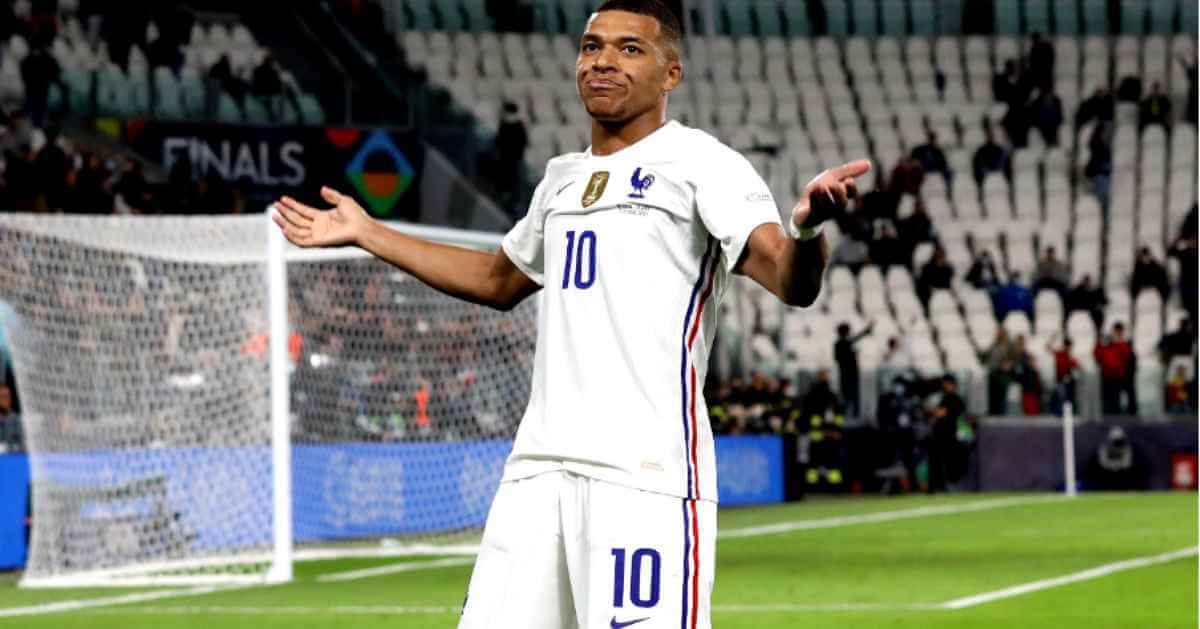 With two more stunning strikes in France's commanding 3-1 win over Poland at Al Thumama Stadium in the round of 16, Kylian Mbappe is very quickly earning the title as the best player in the world right now.
This year's World Cup is Qatar was meant to be the send-off for Lionel Messi and Cristiano Ronaldo, but the proverbial heir to their crown has had other ideas — scoring five times and assisting twice in Les Bleus' four games to date to steal the limelight from the all-time greats.
France look set to dismantle everything in their way to retain their status of world champions, and when they have a player like Mbappe at their disposal, Didier Deschamps' men have a great chance of doing just that.
Up next for Les Blues is Euro 2020 finalists England. There were some doubts surrounding the Three Lions ahead of the World Cup after the Three Lions' dreadful Nations League campaign — in which they suffered relegation to League B.
But all of those questions have been answered thus far, and England are now looking like a real threat to take out the title at Lusail Stadium on December 18 after topping Group B unscathed before comfortably dispatching of African champions Senegal in the round of 16 — winning 3-0 thanks to goals from Jordan Henderson, Bukayo Saka and Harry Kane.
This will be Gareth Southgate's side's toughest task yet in the Middle East, however, and his men are slightly less favoured than their counterparts in the England v France odds. The slight advantage Les Bleus have in the betting market is arguably down to the incredible prowess of Mbappe and the fact that he can change the game in a blink of an eye.
How England stop the Paris Saint-Germain forward is like trying to solve the Davinci Code. Southgate will be racking his brain between now and Saturday's match to try and think of a solution, but the most obvious one is pairing him up against Kyle Walker in what will be a true battle of pace and determination.
The Manchester City right-back is the only person in the England squad who could keep up with Mbappe in a foot race, but the 32-year-old hasn't played much football in the last couple of months and could struggle against a man who has almost 10 years on him.
In these circumstances, Walker wouldn't be able to put a foot wrong either. One bad tackle or pull back as Mbappe bursts away could result in a yellow card and then the 23-year-old really does hold the upper hand in this battle — with Walker treading on eggshells.
Another option is Southgate retreating to five at the back, something we are more accustomed to seeing from England under his tenure as opposed to the 4-3-3 he has gone with so far in Qatar. That would allow Walker to play in right centre-back and have additional cover from Kieran Trippier, which seems the more likely solution than a one-on-one battle with Mbappe that the Man City man probably isn't going to win.Whatever England feel is the best solution is down to them, but it seems like an almost impossible task going by his current form.