Stay Ahead of The Curve- Check Out The Latest Bitcoin Events In 2022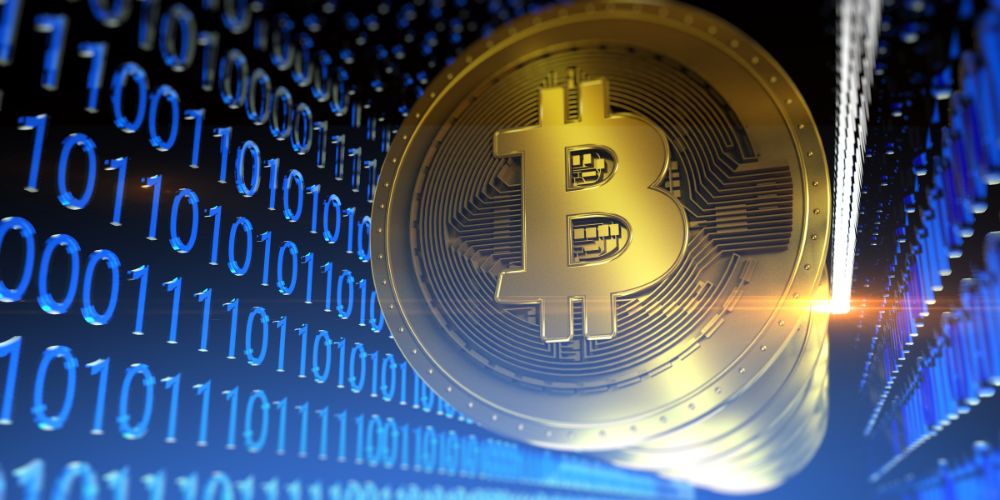 The cryptocurrency market is experiencing unprecedented growth. People are becoming increasingly interested in the bitcoin industry and famous digital yuan, and increasing numbers of individuals are becoming interested in cryptocurrencies. 
As awareness of the opportunities offered by cryptocurrencies and digital assets increases, more individuals are beginning to invest in these assets. The world has seen many peaks and valleys when it comes to digital assets, but the trends show that there will be more peaks than valleys this time!
Upcoming Bitcoin Events In 2022 You Need To Know About
As new currencies are brought to the crypto investment market, trading takes place around the clock and major events such as conferences or elections affect the price, it can be hard to stay on top of everything going on.
With that in mind, here are some of the biggest upcoming Bitcoin events over the next few years that you should know about if you want to maximize your chances of making good trades in the future or just understand what's going on around you.
1. GameFi Asia, 22nd
The GameFi Asia '22 convention is an event for video game publishers, developers, and distributors. Industry professionals created it to bring together the most influential people in the gaming industry to network and learn from one another.The event will be hosted at Landmark Makati in the Philippines on March 2 and 3, 2018.
2. NFT.NYC
NFT.NYC is a three-day event that occurs annually in New York City. It is a conference and festival that convenes consumers, investors, developers, and innovators to discuss the most recent developments in non-fungible token technology (NFT). At the end of the event, developers of NFTs like Decentral and and Rare Bits will host a party where people can meet each other and drink.
3. There is a Blockchain Economy Summit in Istanbul.
In March of 2022, the Blockchain Economy Istanbul Summit spans two days. Visitors to the event at the Intercontinental Istanbul Hotel and Convention Center in Turkey heard from renowned speakers about how blockchain technology may impact business and society. The following topics are discussed:
The Blockchain Economy Holds the Key to Financial Transactions' Future
How to Create Your Own Digital Currency Beyond Bitcoin
Effects of Blockchain Technology on Identity Management
Case Studies in the Financial Services Sector
4. In 2022, Europe will host the Blockchain Expo.
In May of 2021, Blockchain Expo 2022 Europe was held in Berlin, Germany. Over 10,000 blockchain specialists from around the globe are invited to participate. The dates for Blockchain Expo 2022 next in Europe have not yet been published, although they are likely to coincide with those of Blockchain Expo 2021 in Los Angeles.
5. The Fifth ETHCC Convention
The next ETHCC event will be held in Vienna, Austria, in April 2022. This conference brought together a diverse group of blockchain technology enthusiasts and global thought leaders in one place. Every year, we add it to our calendar alongside Consensus, DevCons, and Blockchain Week in New York City as one of the Big Four events.
Annually, the Ethereum Community convenes for the Ethereum Community Conference, abbreviated ETHCC. ETHGlobal, a non-profit organization that organizes large-scale developer conferences across North America and Europe, sponsored the event for the first time in 2018 at the World Trade Center in New York City.
Its goal is to get people from all over the world to work together to set standards for making smart contracts and to make it easier for research into new ways to use this technology.
6. 2022 Dubai Crypto Expo
The dates of March 11–13, 2022, have been revealed for the Crypto Expo Dubai 2022 event in Dubai, United Arab Emirates. The event's organizers predict that 5,000 attendees, 250 exhibitors, and 50 speakers will be predicted. It is expected that thirty sponsors will help with this expo and that thirty media partners will give it a lot of attention.
Conclusion
Bitcoin is achieving its full potential by generating enormous social and economic disruption. If you want to work in this fast-paced business, we hope our coverage helps you learn more about it.