5 Reasons To Use Office 365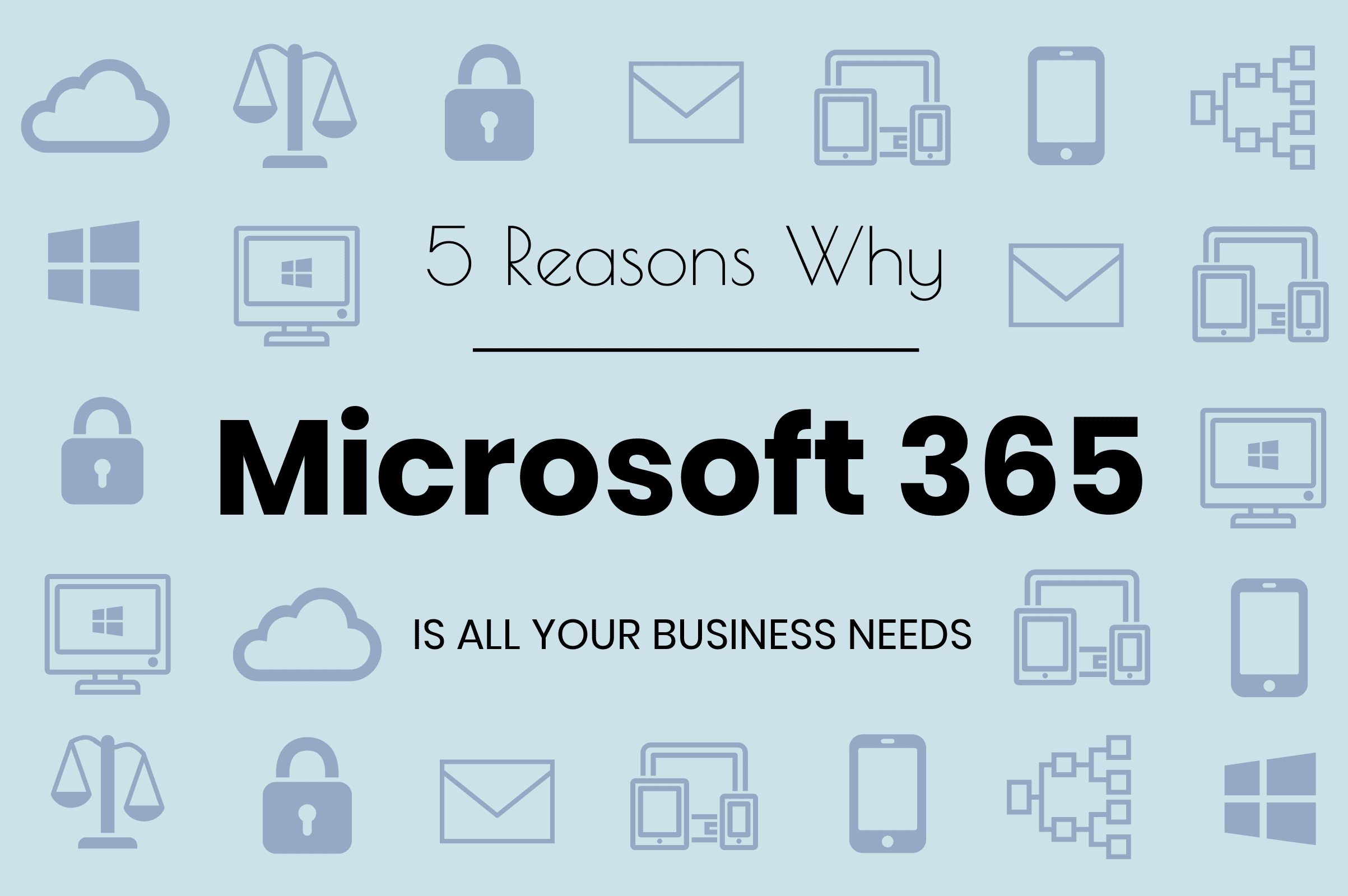 Introduction
If you are a business owner, there is a high chance that you have thought of using an online productivity suite to scale your business and improve your revenue. In recent history, the two most popular productivity suites are Microsoft Office 365 and Google's G-Suite. The latter has been touted as the next big thing to help businesses stay on top of their game. It is a productivity tool that has come to revolutionize the concept of computers and operating systems. 
Using Microsoft Office 365 is one great step in the right direction that facilitates the growth of a business regardless of the niche. This tool helps in decision making and the overall planning of your business. In recent years, there has been a surge in the use of Office 365 by entrepreneurs. The reasons for the surge are not far-fetched. It offers companies lower operating costs, more agility, productive and more efficient work. 
However, we still see businesses that are yet to adopt Microsoft Office 365. For this reason, we decided to create their article to raise awareness so that brands and businesses that are yet to use Microsoft Office 365 can start using this productivity tool. But before we dive deeper, let's quickly explain what Office 365 means. 
What Is Microsoft Office 365?
Microsoft Office 365 is a productivity and a project management tool that can take your Office 2016 experience to the next level. In other words, it is a subscription-based tool that businesses can leverage to scale their operations and better serve their customers. Microsoft Office 365 was designed with business professionals in mind. It comes with a wide range of features, including communication potentials and cloud options that are very useful to both small and large scale businesses. 
If you have ever used Office 2016, you will appreciate the improvement that Office 365 brings to the table. It can take your productivity level to a new level that you didn't envisage. So many businesses have started using this tool as of today. If you have not jumped onto the bandwagon, you are really missing out. 
Find below the top 5 reasons you should consider using Microsoft Office 365.
 #1. Connected Platform
Every computer that you work with in your workplace must have their individual program suite already installed before you can use Office 2016. The reason for this is because when buying the software package, Microsoft only provides a single license. Plus, Office 2016 lacks network support. 
But with Office 365, you can collaborate with your team right on the same document, regardless of the location in the world. Whether you want to keep track of all your projects or better manage your team's performance, you can do all of that via Microsoft Office 365 or Microsoft consulting. The fact that Office 365 features communication elements and intra organization makes the tool ideal for business owners. Even if you want to track your project on the go, Office 365 has got you covered. Office 365 bridges the gap between different workstations when combined with cloud sharing elements.
#2. Cloud Features
As soon as you subscribe and install Microsoft Office 365, you will immediately receive cloud storage space of 1TB. The storage space you will receive is regardless of the package or plan you opt for. With a storage space of 1TB, you have enough space to backup important files, edit content, and share documents with your team members, as long as you have a strong internet connection. 
Since it is designed to work with other Microsoft programs, Office 365 seamlessly integrates with Word and PowerPoint. Team members can access a file from different locations, edit the file, add new content, and format the document. Plus, the tool can be installed on different stations. This functionality eliminates the problem of waiting for one person to finish working on a file before passing or sharing to the next team member for their input. 
#3. Easy Sharing
Do you run a business that requires constant sharing of content? If yes, then Microsoft Office 365 is the perfect tool for you. This tool has revolutionized the way and manner that businesses share files and collaborate with their remote teams. Microsoft Office 365 can help improve business-to-business practices and help teams collaborate better. 
Microsoft Office 365 lets you showcase information about your products or services to your clients, and the client can in return give their feedback in real-time, even if they are in a different location from your business. What's more? It helps to reduce approval waiting time and lets teams achieve more in less time. 
#4. Comfortable Setup
Microsoft Office 365 is not a new and complex tool. The tool has been on the market for some time now. The setup process is simple and straightforward, once you have met the system requirements. This tool is equipped with different programs that you are already familiar with, except for new entrants into the market. Being a familiar product, it cut out the time you would have spent learning how it works. On top of that, you must not be a programmable or a coding expert to install Office 365. 
#5. Data Is Backed Up
Another important reason to consider using Office 365 is that data is backed up. It comes with its inherent checks and balances and OneDrive to store all your files. It also has an extra level of protection (manage services providers) so that cyber attackers or hackers cannot easily access users' data. With robust data protection, you are sure your business data and information is intact always and 24/7. 
Conclusion
Businesses know the importance of productivity and how it affects their bottom line and net annual profits. Microsoft Office 365 can move your business to the next level when installed on your system. It has all the trappings to hell you scale your business and out your employees on their toes. It comes with a variety of plans, so choose a plan that is suitable to your business.