7 Things That Can Help Prepare for Starting Your Own Business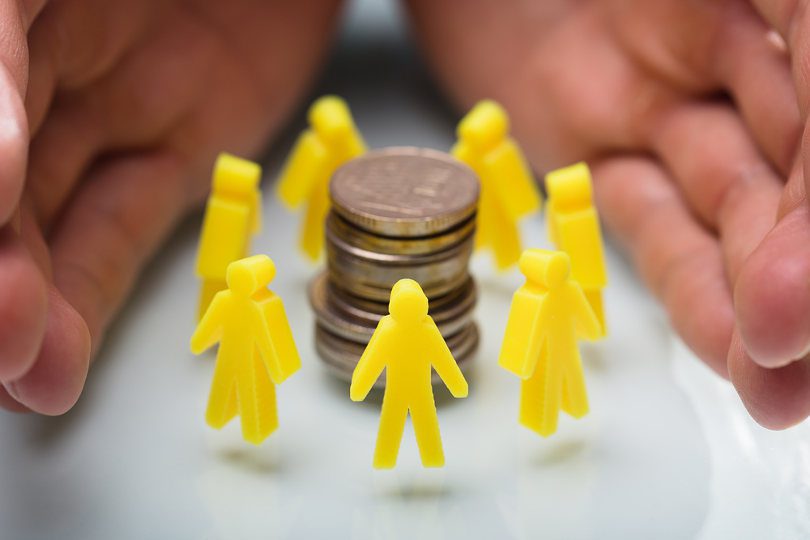 Starting your own business and becoming an entrepreneur is an enticing and exciting thing to consider. Not only do you get the opportunity to act as your own boss and call the shots for yourself, but you also get the chance to build something from the ground up that is all your own.
If you have an original product or service idea and are ready to see if you can turn that idea into a successful business, you might very well be wondering where to start. After all, starting your own business is not a one-step process that can be done overnight. Rather, it will take a great deal of time, patience, and preparation to get things off the ground and start on the right foot.
Depending on what industry to plan to operate in and what your personal circumstances are, you might find yourself doing more preparation on the front end of your startup than you had anticipated. Some people find it helpful to earn an online MBA before going into business for themselves, while others are content to learn from practical experience in the real world. However, it is important to bear in mind that you should never rush your own business's preparation process. Doing so can lead to costly mistakes that can have severe negative impacts down the line.
If you are thinking about starting your own business, here are seven things that you should consider doing so as to be best prepared for the challenges that await you.
1. Educate Yourself
The topic of education is one that is situationally dependent when it comes to the world of business. Some individuals are able to find a great deal of success without ever going through the process of earning an advanced degree of any kind. You will find more and more often, though, that those who are successful in business have at least earned a bachelor's degree in a relevant area.
Furthermore, more and more businesses today see the value of investing in employees who have earned their online MBA or an MBA in another format. This degree equips learners with skills like critical thinking and communication that are invaluable when it comes to the world of business. Moreover, certain online MBA programs allow you to specialize in a certain area of business, something that is certainly worth considering when you are going to try to break into a specific market.
Before you start enrolling in courses and investing time and money into your education, you need to take some time to think about what your goals are in starting your own business. Will you need to acquire the skills obtained when one earns an online MBA to give yourself the best chances of success? If you can confidently assume so, then it is worthwhile to find an online MBA program that suits your circumstances and enroll.
Ultimately, everyone's journey into the business world is going to be different. You need to ensure that you have all of the right tools necessary for starting the most successful business possible. For many entrepreneurs out there, earning an online MBA is an important step in finding that success with their own business.
2. Consult Experts
As you begin your journey into entrepreneurship, you will soon discover that no successful business owner has gotten where they are today by going it alone. Rather, it is just as important to consult experts on various topics as it is to educate yourself about what it is you are undertaking.
When you start your own business, you are going to encounter legal matters, accounting questions, and logistical issues. Unless you are a lawyer, accountant, and business person all at the same time, you will most likely need to enlist the services of some experienced and qualified experts to help you get things off the ground.
It is important that you enlist a good lawyer's services to help you handle any legal matters as you get things going. Articles of incorporation, agreements between partners, and other contracts will need to be in order so that you don't end up losing out or missing an important step in the process. Find an attorney who is experienced in helping new businesses in your specific industry. That way, you can ensure that they know about any relevant regulatory or other legal matters that you will need to be aware of.
Asking for help and consulting experts who know what they are talking about is going to be a constant theme throughout your time as an entrepreneur. You simply cannot be expected to know everything, and since the world of business is constantly evolving and changing, you should get used to asking for help early. This is going to be an important step to finding success as the owner of your own successful business.
3. Know the Market
Before you can truly start growing your business, you will need to do a great deal of market research so that you can obtain the best understanding of the industry you are choosing to work in. The results of your market research are going to play a significant role in many of your major and minor decisions going forward.
For instance, if the business you are starting pertains to retail, you will need to find out the best location for the type of store you will be opening. If it is of a more specialized nature, you will need to understand the best marketing techniques for reaching your target audience.
Furthermore, a good portion of your market research will involve understanding your competition in the market. Knowing who you are up against and what they are doing to be successful will heavily influence your decisions as you get things off the ground with your own business.
Performing market research is something that should take you some time. You will need to utilize much of the knowledge that you obtained when you earned your online MBA in order to do this step correctly. Be as thorough as possible to make an effective business plan for yourself that will serve as the best roadmap for your startup.
4. Find a Mentor
As you are getting started with your new business, you will find yourself with a variety of options for how to proceed and plenty of questions on how to select the best options for yourself. At such times, it can be incredibly helpful to be able to consult a mentor who has been where you are before.
You might already have someone who you look to for professional advice on a regular basis. If you don't, now is the time to find a mentor who can be there as a sounding board for you as you are figuring out how to be an entrepreneur.
Finding a mentor can be tough if you don't have a wide professional network already. However, it isn't an impossible feat and is certainly something that you should consider doing if you want to get things started off in the best manner possible.
Take the time to consider individuals who you have worked with and for in the past. Does anyone come to mind that you would consider being in a situation that you hope to one day be in yourself professionally? If so, that person might be the right individual to serve as your professional mentor.
Bear in mind that such an individual is likely eager to help you succeed and pass along the lessons that they have learned along the way to someone who is also trying to make their way in the world of business. There are very few successful business people out there who have gotten where they are today without having a good mentor's advice and experience to reference along the way.
5. A Business Plan
One of the essential aspects of starting your own business is to draw up an effective business plan. You should consider your business plan as the roadmap by which you will find your way on the road to facilitating a successful business startup. This document is going to be an important part of starting your business, so take the time to ensure that it is done properly. You will most likely have learned about writing a business plan when you were earning your online MBA.
Your business plan is going to include things like your mission statement, your market research, as well as your financial forecasts. If you are going to be seeking investors, they will need this information to make the right decisions concerning their investment opportunity.
That market research that you obtained is going to be an important part of your business plan. Not only will you need to have a firm understanding of your target demographic and the marketing efforts that you are going to employ to reach them, but you will also need to include all of the information that you have been able to acquire pertaining to your competitors. You will need to be able to reference this information throughout your startup process, and your investors are going to want to see it as well.
Developing and writing your business plan is another part of the startup process that should not be rushed. It might be tempting to paint your startup in the best light possible, but honesty in your business plan is going to be your best approach. Faulty or sugar-coated information won't do you any good as you attempt to build a successful business for yourself.
6. Precise Goals
When you are still in the early stages of your startup, your mind is likely filled with vague ideas about what your business will look like and how you are going to make that dream into a reality. However, you will find very early on in the process that unless you have some specific goals to aim for, you won't know what decisions are the right ones or which roads will lead to success.
For instance, if you have a concrete dream of having a larger business one day with multiple employees that you manage, an online MBA might be a necessary thing in your process. If you aspire to have a successful retail store, then finding the right location for the type of product you are selling will need to be a priority.
Instead of thinking in vague terms about your success, you need to take the time to nail down your specific and clear goals. It can be helpful to write or type out these goals so that you have a visual that you can reference back to whenever your thought processes become convoluted or confused. With specific goals, you can become a better decision-maker throughout your startup process.
7. A Firm Understanding About Your Financial
If you thought that you could even begin the process of starting your business without first having a firm understanding of what your financial situation is, then you would be sorely mistaken. After all, money is what makes the business world go around. Without a clear way of how you are going to fund your enterprise, you won't be able to get very far.
You need to start by discovering precisely what it is going to cost to get things up and running. Everything from salaries to production costs needs to be taken into account. Things like attorney fees shouldn't be overlooked either. Be as detailed as possible as you draw up your list of initial startup costs.
Once you know what you are going to need to get things started, you will need to find out where that money is going to come from. Perhaps you are going to seek investors, or maybe or have some independent funding of your own. Whatever your situation is, you need to know precisely where your finding is coming from and what terms are going to be attached to those funds.