Best Port Forwarding Software Apps for Windows & Mac 2022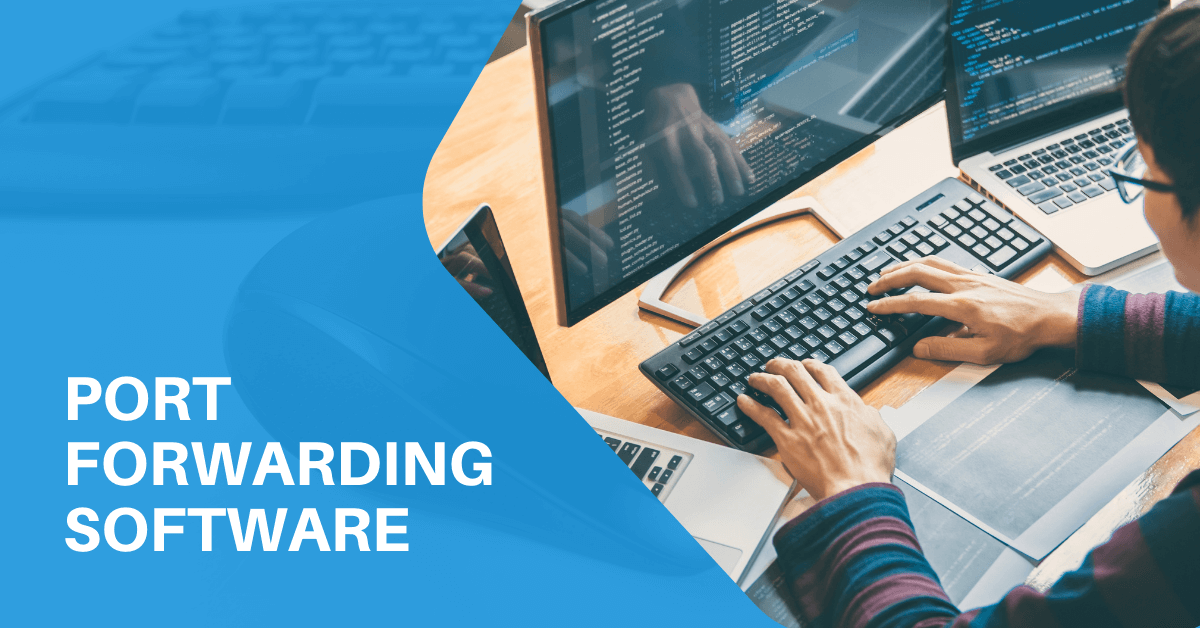 Port forwarding software refers to a system through which you can connect local networks and external devices together. Most users don't need to use port forwarding. It remained closed most of the time. But you can set up port forwarding using your local network router.
What is Port Forwarding Software?
Port forwarding is a technological concept that you may have used while playing an online game or making video calls using Skype. When you see a connection problem that requires data exchange; use an external server—relating to a configuration error on router ports.
It is essential to understand the meaning of router ports. You have to get it configured properly. Port forwarding is like opening the door to make sure the flow of information takes place properly and in the correct order.
Each router you use in a system makes use of a separate UI or user interface. They come with different configuration settings and options. It helps you open the router ports to use them for varied purposes.
[Read more: Home Depot Health Check App Login 2022]
How Does Port Forwarding Software Work?
It elevates your gaming experience and removes connection-related bugs.
You can bookmark some software sections for seamless integration and updates while adding them.
You can use the port forwarding software for troubleshooting purposes to solve internet app bugs.
You shouldn't use the UPNP port forwarding tool that supports Universal Plug and Play. It could lead to massive security risks to your network and device as well.
Instead, you can create a port forwarding system via the router's dashboard setting on the admin panel. However, the exact process may vary depending upon your network devices and other gadgets that you wish to connect with the same.
For enabling you to play some specific high-quality video games and software programs, you need to keep some specific ports opened on your router. When those advanced programs don't work, you have to access the router and open specific ports.
By opening a port on a router, you allow a particular type of data to easily move from one part of a router to another. In the world of IT, we call it port forwarding. It is almost similar to using a pipe from a router to the gadget and getting the data transferred from one gadget to another.
Every device needs a static IP address to get benefitted from the port forwarding process. You can use a static IP address to perform a variety of tasks like using torrential software or a gaming console.
Setting Up a Static IP Address Using A PC
Step 1: Go to command prompt and type ipconfig/ all with an enter
Step 2: Copy the code of the following items: IPv4 Address, Subnet Mask, Default Gateway, and DNS Servers
Step 3: Press the Run key and type ncpa.cpl in the query box.
Step 4: Go to network connection and press properties and select Ethernet0
Step 5: In the properties section, select Internet Protocol Version 4 (TCP/IPv4)
Step 6: Fill out your IP section details with all the necessary details you copied in step 2
Step 7: Press ok to proceed.
Step 8: Now, the entire process stands complete.
[Read more: Top iOS Emulators For PC 2022 – Windows And Mac]
A Step-by-step guide to Port Forwarding on Your Network using a Router and a Static IP Address
Step 1: Go to the router's admin panel and give permission
Step 2: Trace a client list and see how many gadgets are connected to the router
Step 3: All devices along with their respective IP address will appear on the dashboard section.
Step 4: Use its built-in option add or reserve to make sure that a particular IP address is connected to a particular device when the router makes a request for it.
Step 5: Again go to the router setting and locate the port forwarding option
Step 6: Explore all necessary options like Port Forwarding, Port Triggering, Applications & Gaming, and Port Range Forwarding. You will find them under various heads and categories.
Step 7: You must know the port number to proceed ahead. Simply type the port number in both boxes—internal and external. It should start working now.
Step 8: You can use UDP or TCP protocol for the port forwarding strategy. You may have to select both to check their compatibility with the game console you are using.
Step 9: Now, type the static IP address in the relevant box.
Step 10: You can switch to enable or on option for more options.
In some routers, you will also get an automated port forwarding wizard or software for help. It will make the process smooth and easy.
Top 7 Port Forwarding Software Tools in 2022
1. Simple Port Forwarding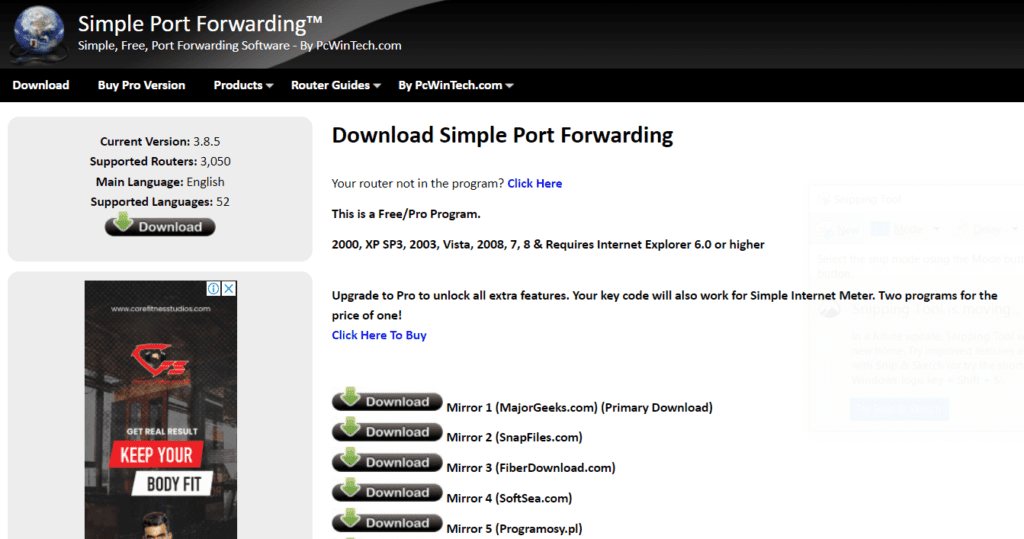 Simple Port Forwarding is freeware owned by PCWintech, which facilitates the users to enable port forwarding. It works on web pages and not router. It has a large database of over 700 programs and games.
Features and Benefits at a Glance
You can set an IP to static or DHCP on Simple Port Forwarding.
It supports all versions of windows.
You can use the software in your native language.
The free version comes with the all necessary port forwarding features while the premium version offers regular software up-gradation features. 
How to use Simple Port Forwarding
Download a simple port forwarding tool and install it using a setup wizard.
Choose an appropriate router model from a drop-down list
Enter your user id and password
Add port and confirm the same
Website URL: http://www.simpleportforwarding.com/
Price: Free
[Read more: What Is 1and1 Webmail? Complete Guide 2022]
2. AUTAPF
AUTAPF is a specialized port forwarding tool by NetworkActiv, its OEM, to facilitate simplified and prompt UDP and TCP port forwarding options. It works on almost all versions of Microsoft Windows having 64-bit CPU architecture.
Using AUTAPF, you can drive external traffic to their destined ports or IP addresses. It works with multiple ports while scrutinizing real-time monitoring of log experts and connections.
Features and Benefits at a Glance
It offers premium GUI or Graphical User Interface.
AUTAPF is fully compatible with IPv4 and IPv6.
It offers stable internet connectivity.
You can analyze key metrics and analytics like total bytes transferred and other vital details relating to the connection
You can connect it to your device using a remote web browser
Run a flash drive to affect all types of settings
It works with a 64-bit CPU only
Website URL/ Download Link: 
https://m.majorgeeks.com/files/details/networkactiv_autapf.html
Price: Free
3. UPnP PortMapper
UPnP PortMapper is a free software tool kit to get your static IP address with a port forwarding facility. You can directly download it online in .jar (Java Execution File) format. UPnP PortMapper works as a GUI tool or using console commands. It offers a simplified execution process through which port mapping and UPnP-enabled internet gateway devices are processed.
Features and Benefits at a Glance
UPnP PortMapper is available in both German and English
It selects the language automatically based on the default language on your OS
It is not advisable to use it with other router models
Get an opportunity to implement presets router
Steps to Use the Software
Step 1: Download and install the UPnP PortMapper.jar file
Step 2: You have to go to the new window and press add while filling out necessary details like External port address, internal port figure, and much more.
Step 3: After completing all these steps, press save and confirm to exit.
Website URL/ Download link:
Website: https://upnp-portmapper.sourceforge.io/
Price: Free
4. PortMapper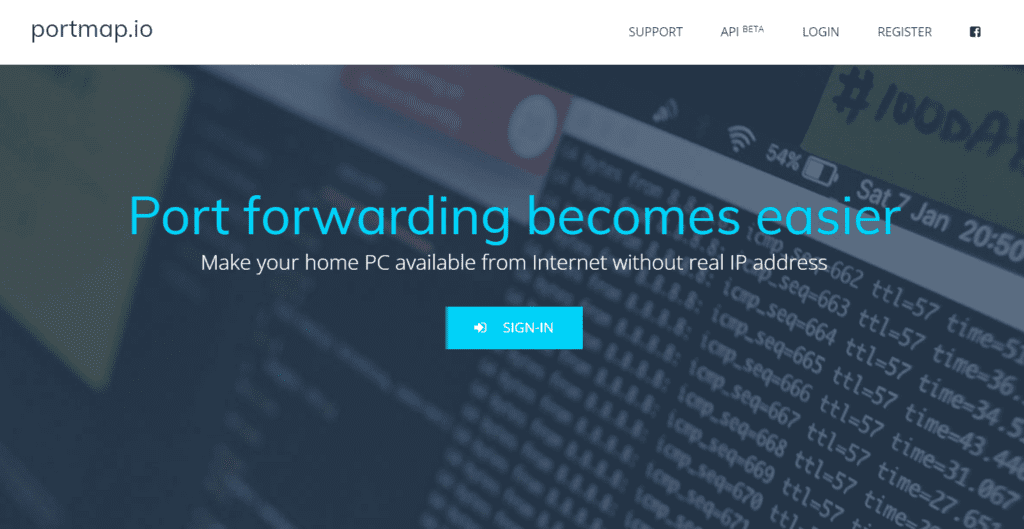 A portmapper refers to a protocol through which a version of an Open Network Computing Remote Procedure Call (ONC RPC) can be executed to a specific port for networking and connectivity purposes. When you execute the program, the ONC RPC server makes a request to the portmapper to allocate a unique port number for each of the specified software following the file transfer protocol. 
Features and Benefits at a Glance
Understand which port is specified to the router and what purpose will it serve.
The program once initiated starts working on Network File System to send data.
All software tools and applications using TCP/ UDP protocol use port mapper forwarding software.
It works in transport layers.
Website URL: https://portmap.io/ 
Price: Free
5. PFConfig
PFConfig is one of the popular port forwarding software tools with plenty of features and advanced solutions. It simplifies the use of a router, facilitating the use of various Windows OS from Windows 7–10.
You can set up a static IP address to check ports and crack a lost router password.
Features and Benefits at a Glance
PFConfig works with hundreds of routers using a simplified GUI.
Automatically set your router's port forwarding section
Get enhanced layers of security for forwarding ports or preventing them when not needed.
Get a prompt and reliable connection 
It comes with a built-in simplified port forwarding setup process
Website URL: https://pfconfig.informer.com/
Price: Trial version available for 30 days/ Premium Rate not available 
6. Port Forwarding Wizard for Mac
Port Forwarding Wizard offers an easy and prompt way to get your router connected. It supports Lion, Snow Leopard, and other versions. Using the software tool you can get it connected to your router in easy steps.
Features and Benefits at a Glance
Very less chance of the app getting crashed
It comes with a 100% secrecy and data confidential clause
It supports Mac OS or 10.7 or more advanced
It is available in just 1-MB size
A free trial version is available for downloads
To execute the program simply download and install using the UPnP process. 
Website URL: http://www.port-forwarding.net/port-forwarding-mac/port-forwarding-mac.html 
Price: Not Available 
7. Port Forward Network Utilities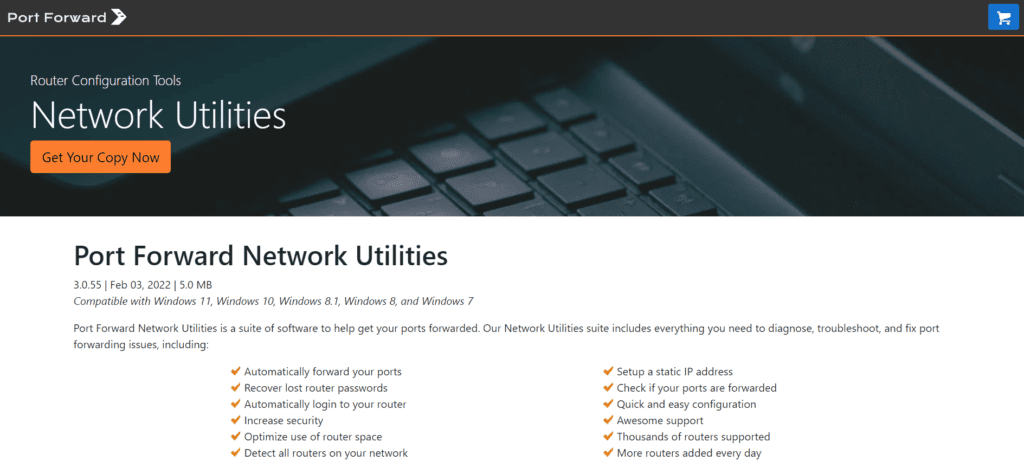 Port Forward Network Utilities is a premium quality software tool, which has plenty of port forwarding apps within the software toolkit. It syncs with various Windows versions including MS Windows 7/8/8.1/10 and Windows 11.
The software suite includes a lot of features, which help you to troubleshoot, detect, rectify, and solve port forwarding difficulties.
Features and Benefits at a Glance
It works in sync with all types of gadgets. 
Port Forward Network Utilities works on iOS and Mac OS.
You can even use Fire TV and Firestick TV to connect this port forwarding software. 
It is also available for free download.
Port Forward Network Utilities supports various gadgets connectivity
You can also use it for live YouTube streaming on PC
Get all advanced technical support relating to Xbox gaming console
Get unrivaled customer support services for 24*7*366
Website URL: https://portforward.com/store/pfconfig.cgi 
Price: Free and also paid version ($39.95)
In Conclusion
The main problem comes when you have to select the best port forwarding software for your connectivity purposes. All the above-mentioned software programs are effective and safe. However, you should choose the one that is compatible with your system and must have the technical specification to solve your port forwarding problems.