Role of AI in Mobile App Development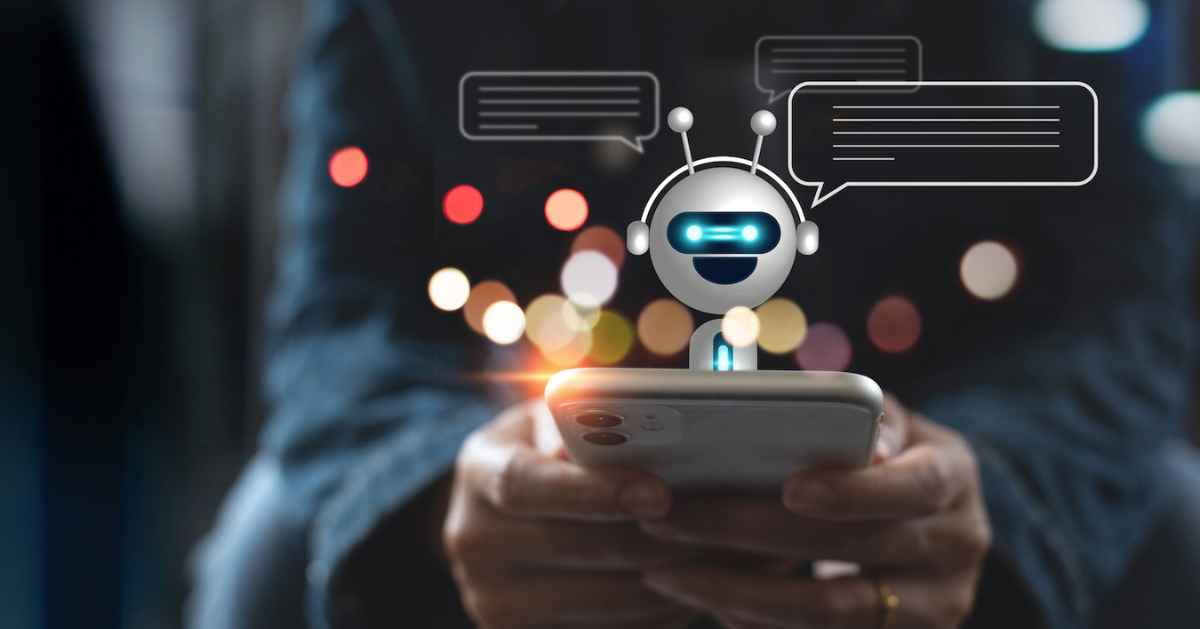 If you have noticed, the Google Play Store and Apple App Store are fraught with over 8 million apps currently. And each of these applications caters to a specific audience and fulfills a specific purpose. In that case, the chances are high that if you have developed a digital eCommerce store, there might be at least tens of competitors on Android and iOS platforms. And the challenge is, how will you make your eCommerce app stand out from the crowd, be it in terms of UI or UX? Well, one idea that will work wonders in such circumstances is using AI in mobile app development.
Yes, you read that right! Only when you integrate AI into your mobile program, it will be a piece of cake to build intelligent apps that can revolutionize and simplify the fulfillment of human needs. Take, for instance, the Amazon mobile app. The developers have used AI in this virtual product to show personalized product recommendations to customers based on their past purchases and browsing history. This way, the upselling and cross-selling of items ramp up to a great extent, and that benefits the organization in high revenue generation. Hence, if you also want to form a mobile app of your choice powered by Artificial Intelligence technology, it is advisable to have a word with the executives of a top AI development company.
With that discussed, now it is time to run through:
What is AI, as per an AI development company?
In the simplest possible language, Artificial Intelligence is a simulated version of human intelligence that thinks, observes, and acts like humans. What's more? According to a leading AI and IoT development company, Artificial Intelligence understands the surrounding environment first and then acts based on its knowledge to boost the chances of accomplishing the given goal. Just to let you know, AI has been getting used in computer programs for a long time. However, now developers have found a way to incorporate it into many products and services, including mobile app development.
Want to get the hang of AI in a better way? Then, let's peruse a simple example provided by a reputed mobile app development company:
There are times when driving cars or parking them appears to be a tough nut to crack, especially in big malls and shopping centers. In such situations, naive drivers may get nervous and face certain challenges. However, the good news is that AI comes with the ability to see, think, and learn different things and can revolutionize the way people drive by enabling automobiles to drive and park themselves. And you will be glad to know that a bunch of automotive brands are already utilizing AI-powered technology to manufacture self-driving and parking vehicles, such as:
Audi
Mercedes-Benz
Volvo
Toyota
Tesla
What else? In accordance with a global data and business intelligence platform, the AI software market worldwide is estimated to rise to 126 billion U.S. dollars by the end of 2025. And if you want to reap the maximum possible benefit of such a growing market, hire a well-known AI software development company today to fabricate a highly convenient mobile app for your users.
What is the significance of AI in mobile app development?
For your kind information, AI has the potential to transform the entire app development process. Honestly speaking, professional software developers can achieve a high level of efficiency, productivity, and innovation with AI inclusion in mobile apps. Below you can take a sneak peek at how AI can revolutionize the whole development process:
A. Streamline tasks
One thing that is quite popular about AI-based tools and frameworks is that they can automate repetitive tasks with ease. That means the manual labor will be reduced big time. A case in point here is that code generation tools backed by Artificial Intelligence can produce code snippets automatically. Doing this will speed up the entire development process and save precious time for experienced software developers according to a trusted mobile app development company.
B. Enhance collaboration
The next thing you must imbibe is that AI-powered collaboration tools pave the path for seamless communication and interaction among development teams. Such resources offer functionalities like:
Real-time code reviews
Automated documentation generation
Intelligent task management
As a result, productivity shoots up and allows teams to work in a more efficient manner if the words of experts of a top-ranking software development company are to be believed.   
C. Enrich testing and quality assurance
Last but not least, AI algorithms facilitate intelligent testing. They assist in automatically detecting and addressing bugs, resulting in improved app performance down the line. That's not all! When it comes to using AI in mobile app development, AI-driven testing frameworks can imitate real-world situations, ensuring comprehensive testing across a broad range of device configurations and operating systems out there.
What are some real-life use cases of AI in mobile app development?
1. Personalization
AI algorithms come in handy to analyze user data. And it includes information, like preferences, behavior, and demographics of users that helps in delivering personalized experiences to them. With such convenience at their disposal, apps can easily adapt content, layouts, and features depending on the profile of individual users. Thus, this type of personalization ability enables entities to give a rich and unique experience to every user. Therefore, if you also want to entail AI in mobile app development to leverage such pros, it is in your best interest to look for a credible AI development firm now.
2. Natural Language Processing
This particular benefit of Artificial Intelligence empowers mobile apps to perceive and answer user queries in a more conversational and engaging manner. As per ace integrators of AI in mobile app development, some of the finest examples of AI-backed apps are:
Chatbots
Voice Assistants
Language Translation
These are a few AI resources that ensure seamless interaction between user and provider.
3. Recommendation systems
The best of the lot is recommendation systems. Yes, you heard that right! The good thing about an AI-based recommendation engine is that it analyzes multiple aspects of users to come up with personalized recommendations, such as:
User behavior
Purchase history
Top preferences
This is why such systems are able to improve app user engagement to a big extent while taking conversion rate to the next level, be it through suggesting relevant items, articles, or movies.
The takeaway
Now that you have learned the importance and benefits of using AI in mobile app development, it is recommended to contact a well-established AI development firm if you want to include AI-based features in your next app.