SDP: Top Investment Plan for Guaranteed Returns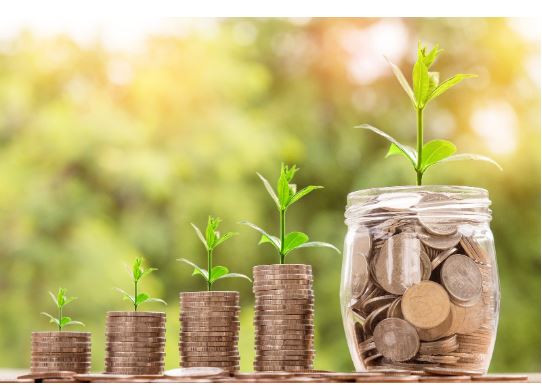 Systematic Deposit Plan is a quick savings tool which not only offers guaranteed but investment plan also substantial returns. SDP returns are not subject to the market risks, which make it among the best savings instruments to put money in for assured returns. Consider these pointers which make it one of the top savings tools available in the Indian financial market.
Features and associated benefits
The following highlights the features of Systematic Deposit Plan which work in favor of generating guaranteed returns and much more –
Unlike most market-oriented savings options, the Systematic Deposit Plan does not have a risk aspect. Since it is free from the market fluctuations, deposit holders benefit in two ways. First, they do not have to wait for a favorable time to deposit in the said scheme. Second, they are assured to avail guaranteed returns on them.
The Systematic Deposit Plan provided by Bajaj Finance has been credited with the highest stability ratings from both CRISIL and ICRA. This makes the financial tool one of the safest options to park your funds.
Substantial rate of interest
In this savings plan, each payment is considered to be a separate deposit. The rate of interest offered on such deposits tends to vary. It depends on the rate of interest that is prevailing on the deposit date. So, deposit holders can expect to earn relatively high returns whenever favorable rates are applicable.
Investment Plan for Guaranteed Returns
Individuals can use a systematic deposit calculator to find out their estimated returns on maturity.
Besides offering guaranteed returns, this savings tool allows individuals to build a reliable corpus over time with a small amount. For instance, individuals have to deposit a minimum of Rs.5,000 every month towards their respective Systematic Deposit Plan account. The small value allows individuals with a minimum income to benefit from it in the form of generating assured SDP returns.
Likewise, a flexible tenor comes in handy to choose a lock-in period that matches one's financial need. The Systematic Deposit Plan comes with a flexible maturity period ranging between 12-60 months and also permits depositors to pick a date to make their monthly deposits. This advantage does not help them to sync their financial goals with their SDP returns.
For instance, by selecting a maturity period of 1-2 years, depositors can build a corpus to meet their short-term goals like funding a vacation or purchasing a high-value product. On the other hand, by opting for a maturity period over 3 years, they can jump-start the process of hosting a wedding, home renovation, etc.
Nonetheless, individuals can plan their finances more effectively by using a systematic deposit calculator. Doing so, they would not only gain a fair idea of the accumulated savings on maturity but would also be able to gauge the impact of both tenor and interest rate on it.
Cash advance and premature withdrawal facility 
Other than offering guaranteed SDP returns, this savings tool also extends cash advance and withdrawal facilities. In case of premature withdrawal, depositors are allowed to withdraw one or more deposits, given they have continued for at least 3 months. Also, such withdrawals are to be made as per the RBI norms. 
Individuals can also avail a loan against their deposits, given they follow specific terms pre-set by the financial institution. The interest rates on these loans are also attractive. Such facilities prove useful in case of emergency and help to solve it effectively. 
The automated facility under NACH eases the monthly payment structure significantly. A fixed sum of the amount is debited from the depositor's account every month automatically. It relieves them from the need to track their deposit schedule frequently. The same works mostly in favor of the individuals who need the practice savings and allows them to develop the habit with minimum effort. 
Another aspect of the Systematic Deposit Plan that makes it a hassle-free savings option is its simple documentation process. Mostly, individuals are required to submit their KYC documents, a cheque, and the NACH mandate to open an account.
Notably, account holders have to pay for the first deposit via a cheque to get their account registered with the financial institution.
Lastly, it can be said that the different features and benefits of the Systematic Deposit Plan make it a top savings tool. Also, they work in sync to help depositors generate guaranteed SDP returns on their savings.