Call of Duty: Warzone Guide with Tips and Tricks to Win the Game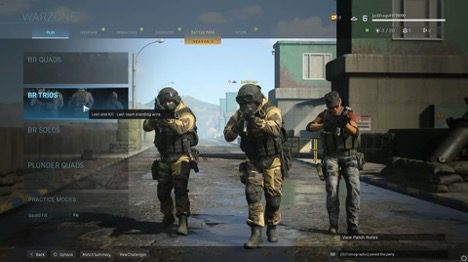 Call of Duty is one of the most popular and loved games in today's world. Day by day, its fan base is increasing. Every year the makers launch some new additions to this thrilling game. The warzone is the latest addition to this game. Call of Duty Warzone has gained immense popularity over the past few years. 
In this version, you will be dropped in the middle of a fictional city named Verdansk. Now your battle for survival starts along with 150 other players. You need to survive till the end to enjoy the taste of victory. If you are a dedicated gamer, learning this map will be fun for you. There is nothing more satisfying than climbing the rank ladder in Call of Duty Warzone. 
But one must understand, this new version is not simple and straightforward like older editions. A lot of new features and hurdles are added to make the game interesting and adventurous. So, even pro-players face difficulties in crossing certain stages. If you are a novice, you need a Call of Duty Warzone guide. In this article, you will find some best tips and hacks that will help you to win Call of Duty Warzone. 
Best tips for Call of Duty Warzone
All these tips are given by Call of Duty pro players, so they are reliable. Players who have used these tips have witnessed significant changes in their game playing. So, keep all these tricks in mind while playing Call of Duty Warzone and see the results yourself :
Playing with a known team is always beneficial in such battle royal games. As you know them already, you can communicate with your team over microphones effectively. You and your teammates will take part in the same battles together so you can help each other. 
Playing alone or with strangers can increase your difficulties as you will not get much help from others. Good communication between the team members is the key to winning it. You can warn each other and share your plans with the team and move jointly.
Select a good landing spot
In Call of Duty Warzone, there is no best landing location. The circle, the contracts, the loots, and the fighting path are different in every match. So, before picking up your landing stop, zoom in on the map and look carefully to detect a safe stop. Moreover, based on your playing capabilities, you should pick a spot. 
You can land in a crowded area and start fighting from the beginning, or you can choose a secluded place to get good loot. But whatever you choose, let your teammates know before jumping in. Picking a less crowded area is suggested as the most useful trick for beginners. It will save you from instant death. For more such tips, you can check  aimclub.io/call-of-duty-warzone-cheats.
Get the maximum amount of cash
Getting cash is quite easy in the COD early stages. You just have to loot some buildings for easy cash. Moreover, completing contracts will help you to earn more cash. Using the cash for the right purpose is also important. Buy weapons for your safety and use some money to make your team stronger. 
If you want to buy some expensive gear, collecting as much cash as possible is suggested. Armors and gas masks are usually available in good loot, so avoid spending your money on them unless it is essential. Moreover, you need to keep some money for future use. Thus you can buy back anyone dead.
Minimap is very helpful for Call of Duty Warzone survival. You can check the location of the enemies and explore hidden parts of the map. Most things that are not visible on the large map will be shown on the mini-map. So, check the minimap as frequently as possible and have a better grip on the game.
Be prepared to survive the gas
The gas shrinks the scary map. So, you should always check the movement of the gas and be prepared to face it. Sometimes players fail to climb a rock to save themselves from the gas, which is pathetic. If you are wearing a gas mask, there is nothing to worry about. Just stay calm and attack your enemies who are running away from the gas for some easy kills.
Conclusion
These are some of the best tricks and tips for you. If you can use all these tips, you can win the Call of Duty Warzone easily. Keeping a calm mind and playing strategically are the two most important things to conquer all battles. So keep playing and have fun!