Stuck Carrying Bulky Luggage Around London? Find Your Storage Solutions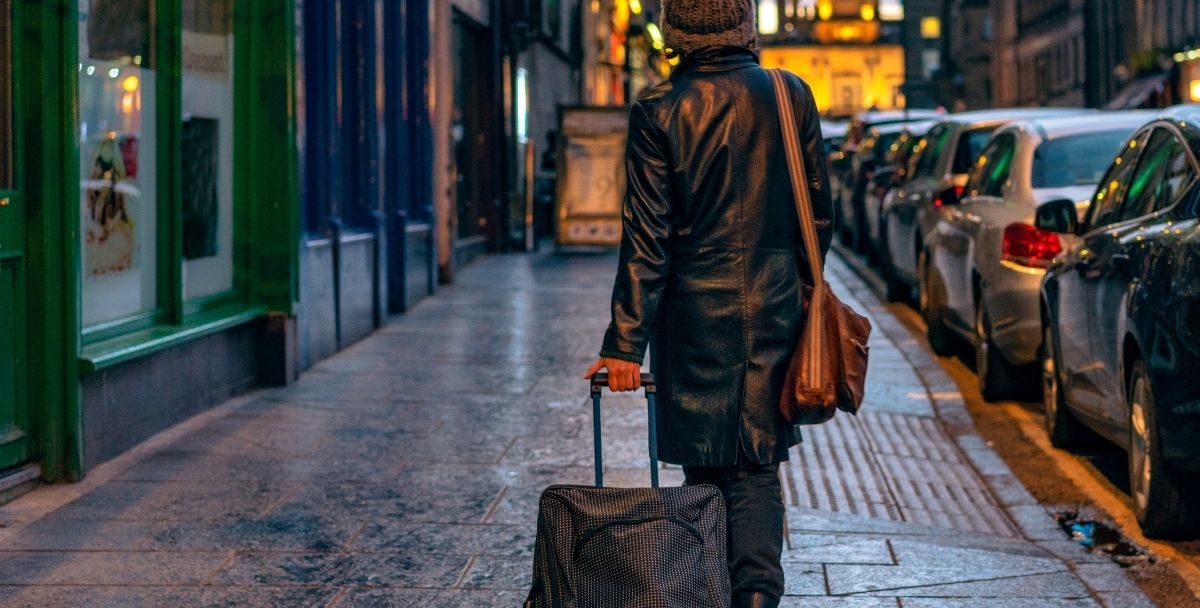 Find yourself traveling through London sometime soon? Perhaps you're coming in by train and flying out of Heathrow or maybe you're getting into the city early in the morning and have some time to kill before you can check into the hotel or vacation rental.
What are you going to do with all of your luggage during that time? You should consider some of the options for luggage storage in London and find a good place to check your bags for a bit. 
Not sure where to look? We've got you covered– options are more prevalent than you might think. Read on!
Paddington Station
Paddington Station is a travel hub centered around the Central London Railway and the London Underground rails, otherwise known as the Tube. This area is one of the centers of travel within the confines of the London metro.
If you find yourself traveling through here, there are plenty of convenient options to drop your bags. You can find storage locations on Spring Street, Craven Road, the Paddington Storage Spot adjacent to Gloucester Square, and several other extremely convenient spots.
Paddington Station offers a ton of things to do including shopping on Oxford Street, Hyde Park, the Sherlock Holmes Museum, and many more! Drop your bags and enjoy everything this great area has to offer.
Euston Station
Euston Station is another popular rail terminal in London located in the center of the city. This is another area with plenty to do, and is connects to Birmingham, Manchester, Liverpool, Glasgow, and Edinburgh.
The options for luggage storage here is also pretty wide-ranging and you'll find a 24/7 luggage storage spot right in the main terminal. Among the other options includes storage spots on Woburn Walk, Drummond Street, and Argyle Square.
Attractions in the area are also very prevalent so once you've got your bags safely stored, you'll find something to occupy your time. Some of the better attractions include the Bloomsbury Theatre, the British Museum, and for the bookworm—the Charles Dickens Museum.
Food and drink options around the area are also plentiful so make sure you show up hungry!
King's Cross Station
King's Cross Station, which is also often referred to as London King's Cross, is one of the busiest stations in the United Kingdom. Located in the Borough of Camden, it's another connection for the Tube.
Storage spots are plentiful here as well, so you're never more than a few minutes away from your bags. A few of the luggage storage locations are found within the station itself, off of Grays Inn Road, and Barnsbury Estate. Several of these options are 24/7 so whenever you get in, you'll be covered.
Being as busy as it is, London King's Cross has an amazing variety of leisure activities and food spots nearby. If you're a Harry Potter fan, King's Cross has a shop dedicated to the books and film at the famed Platform 9 3/4, which is a fictional location from the story.
Not far away you'll find the St. Pancras International Station, which is one of the greatest Victorian buildings in London. Here you can catch the Eurostar or just shop and eat for the day.
London King's Cross is a great place to find yourself stuck for a day, so get rid of your bags and wander around for the day, you won't regret it.
Leicester Square
Leicester Square is a beautiful area of London located on the city's west end within the City of Westminster. It's a popular tourist destination and also a main stop of the Tube, so you'll find convenience from any part of the city.
Once you get here and are ready to drop your luggage, there are some very convenient spots including one drop right in the center of Leicester Square. Other popular storage spots include one in the Covent Garden and another in Tottenham Court.
As previously mentioned, Leicester Square is an extremely popular tourist destination and as such, there are plenty of great options for entertainment. At the center of the square is a beautiful park, and throughout you'll find plenty of places to eat fish and chips.
For the movie buff, there are several large cinemas in the area you'll find some that are extremely hallowed in history. The London Film Festival is held in the area every single year if you're lucky enough to land there while it's happening.
With endless things to do, this area is a spot you're going to want to experience when you're in the London metro.
Heathrow Airport
Heathrow Airport is at the center of air travel to the London area. In 2020, it was ranked as the third busiest airport in the world. If you're flying in or out of London, chances are you'll be travelling through Heathrow.
The good news is, there are a lot of places for you store your luggage if you have time to spare after arriving or before you depart. Hammersmith Station located nearby is one of the more popular luggage storage spots you'll find, but there are also options around Wembley Stadium and Putney Bridge, among many others.
Like any busy international airport, you'll find plenty of amenities to make your down time go by quickly. One of the more historical locations nearby is the Windsor Castle. Here you'll find great sightseeing and might even be able to catch a glimpse of the Queen before you have to leave.
Flying out of Heathrow can be daunting, but there is so much to do around it, you'll want to spend some time around the airport and hanging onto luggage the whole time isn't a great way to spend those hours.
In Closing
If you find yourself needing to dump your luggage before you explore London, we hope you found a good option in this piece. These are just a few of the options at your disposal, a little detective work can help you find a good spot no matter where you find yourself.