Why you need a tenkeyless keyboard for pc gaming in 2021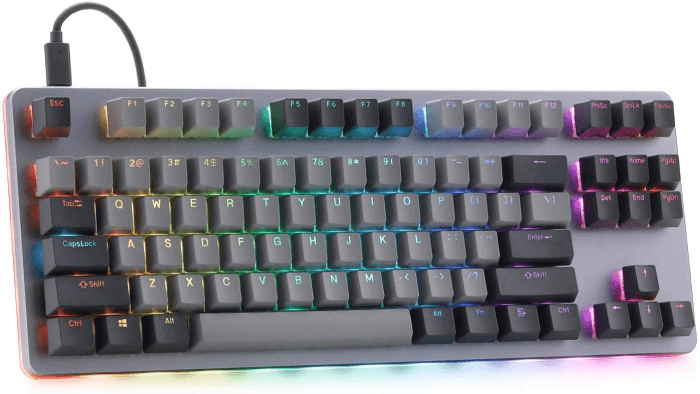 If you have been a gamer for as long as you can remember, and have accorded yourself the privilege of trying out both console and PC gaming platforms. You will most probably attest to the fact that nothing comes with the experience and simplicity associated with the latter, more so if you have a custom-built gaming PC.
Furthermore, as an avid gamer, who has contested both first-person and third-person games, you must have discovered that the former category is best enjoyed with a keyboard and mouse whereas the latter class is best countered with a controller. Notably, since striking the keyboard comes with more fun, unraveled in the unfolding paragraphs are pointers to why you should give a tenkeyless keyboard a chance for your PC gaming sessions in 2021.
Seamless positioning coupled up with form factor
If you are a player that spends many hours in front of your PC competing with other players in your favorite games or exploring a bunch of new PC games. Ergonomics is certainly something you would not want to ignore because it could result in a number of complications including RSI (Repetitive Strain Injury), neck and shoulder pains, tennis elbow, and wrist tendonitis. The best tenkeyless keyboards allow your hands to be well aligned with your shoulders while gaming.
Unlike a TKL, a full-sized keyboard, particularly those engineered with 10 keys, forces a gamer to strain around the keyboard to grip a mouse. A posture that puts excessive strain on a gamer's shoulder, wrist, and elbow. On a different note, since a tenkeyless keyboard offers significant comfortability during gaming, it is likely to spiral one's baseline performance.
TKL keyboards offer more desk space
The hardest bit of getting a breakthrough around games such as CS: GO (Counter-Strike: Global Offensive) and Fortnite is accurate. A challenge that many players are not usually ready to tackle, especially those with a small desk space that limits precise movements. Playing against a pro, in such games, especially if they notice you have a common position or angle, can be frustrating, as they are going to beat you 90% of the time.
As a professional gamer, investing in a tenkeyless keyboard, especially if you have a small desk or in need of more room to play offers you more mouse and desk space. Notably, with more desk space comes more mobility, good for precise movement and accuracy.
Easy portability
As someone who constantly utilizes a given keyboard to the point of mastering different grips on your tool of the trade. It would feel quite weird and even detrimental to your performance if subjected to a new keyboard during a weekend tournament with your friends. Thus making it necessary to carry your own keyboard to the tournament venue. A TKL keyboard is light in weight and small in size, making it easy for one to carry it around for gaming tournaments. Finally, since TKL keyboards are configured with detachable cables, it is easier to pack the cables separately while traveling.
In sum, omitting the Numpad comes with several advantages to your 2021 gaming experience including good positioning and formation, more desk space, and seamless portability.