What are Types of Software Maintenance?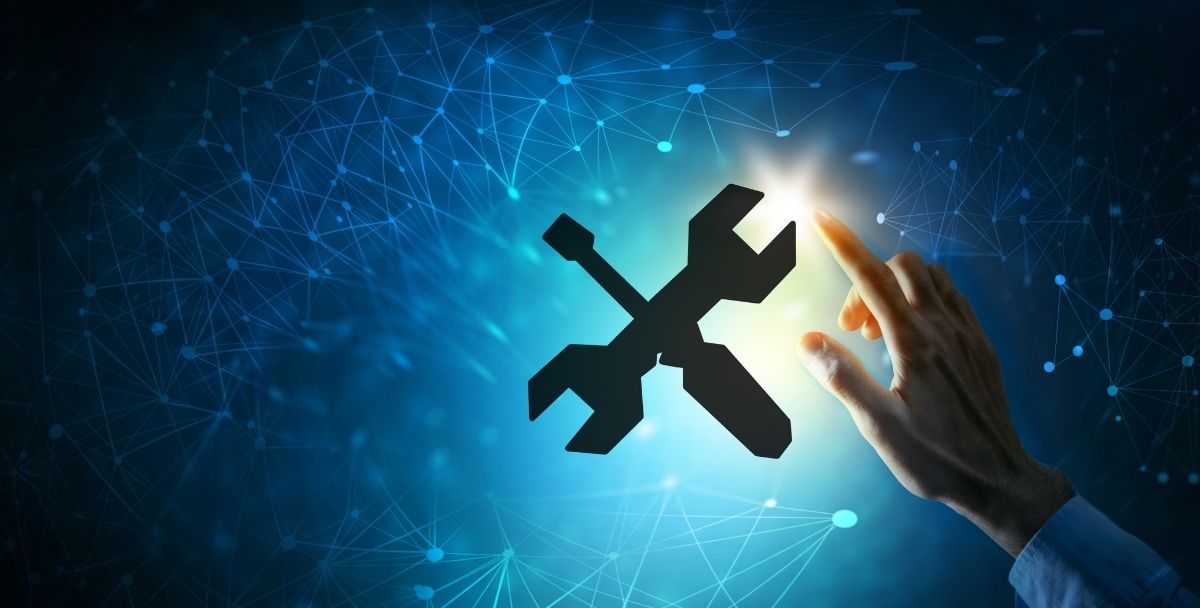 Are you trying to maintain your software according to market demands? If yes, then it's fantastic that you've clicked on this blog because we will be discussing exactly that. We will tell you all about the types of software maintenance that your system might need to run more smoothly. Let us dive right in!
Why is Software Maintenance Necessary?
Software Maintenance is necessary for the smooth running of your software. After launching your new software, your work is not over. You have to change your software as technology constantly changes with time. Software maintenance is updating and making changes in your software to fulfill customers' needs. Sometimes your software needs changes in order to work smoothly. Due to errors, bugs, or other issues, the software might require these changes. And, this makes software maintenance necessary.
Making software and introducing it to the world needs a lot of effort. So, it's essential that your software meets the demands and can cope with market changes. Hence, software maintenance is necessary to achieve a level of perfection, and beat the competiton.
Types of Software Maintenance
Here are four types of software maintenance that we will be discussing in this article;
1. Corrective Software Maintenance
2. Adaptive Software Maintenance
3. Perfective Software Maintenance
4. Preventive Software Maintenance
1. Corrective Software Maintenance
Corrective software maintenance is a common and typical form of maintenance. It is used to fix the bugs which users usually report. Sometimes errors occur in softwares, and it becomes necessary to fix them before anyone notices. When you fix a problem before anyone else could notice it, it increases your company's reputation, and users are also satisfied.
This is why developers should use corrective software maintenance whenever needed. It also helps in the following ways;
They increase the software's ability to detect any problem
They try to make codes of better quality
Try to execute all their plans in a correct way
They test the software to find any errors or bugs
Ensures that the software runs smoothly
2. Adaptive Software Maintenance
Software always has to follow cybersecurity laws, policies, and threats. Technology also keeps on changing every day, so there are many more chances of your software becoming outdated.
Adaptive software maintenance can solve all these errors and problems. This is because it focuses on the basic structure of the software. It works to maintain new operating systems, hardware, and cloud storage. And keep the software updated according to new policies.
Usually, users are less affected by these issues as they only focus on what they see on screen. The best thing is that these changes are made at the back end without the users being affected.
This is why developers take the following steps for adaptive software maintenance;
They introduce new features for their customers and users
They detect all the defects in the software and fix them in advance
They try their best to keep the software up to date
3. Perfective Software Maintenance
Perfective software maintenance deals with adding new features and deleting old parts that are no longer in use. We all enjoy seeing things of our interest. It's natural to engage with the latest and attractive features we see. When your page suggests exciting and exciting things, the viewer automatically feels immersed in it.
Today we are surrounded by technology. It changes with every second. So, when you launch a software, your job is not done; you have to add or delete some features regularly. It keeps your software up to date. You can do it with perfective software maintenance.
Perfective software maintenance is not mainly done to fix an error or solve a problem. It would be best if you did it to increase your user's engagement and satisfy them. Then you can make further changes after their feedback.
This is why developers make the following changes to meet the demands of users with perfective software maintenance;
Optimization of speed
Improvement in performance of software
Launch new features
Improving the usability of software
Increasing the engagement and interest of users
Enhancement in functions of the software
The users quickly notice these changes as they are on the screen.
4. Preventive Software Maintenance
Preventive software maintenance is done to ensure that your software works for a much longer time. It includes coding, changing, and upgrading the software to run smoothly.
Preventive software maintenance reduces the risk of having glitches and errors in software. It plays a vital role in the long lifecycle of software, and no business can run without it. So, it's a terrific way to fix the problems that may occur in the future.
The user does not notice these changes as they are not very noticeable. But, by solving them with the help of preventive maintenance, your software will work much more smoothly.
This is because preventive software maintenance focuses on fixing all the minor problems and glitches which can later turn into big ones. These little glitches are called latent problems, and you have to make sure that these minor problems do not turn into effective problems.
Conclusion
Your software needs regular maintenance and protection to stay top-notch and work properly. By using the software maintainers mentioned above in our article, we hope that you'll be able to keep your software maintained adequately. This will also help you avoid any issues and delays. Now, we hope that you found our article helpful and will be able to maintain your software correctly!
SovTech is a global software development and software maintenance company. Their software maintenance services allow you to improve andcontinually scale your software products. Get in touch with SovTech for a free quotation today!