10 Most User-friendly Android Launchers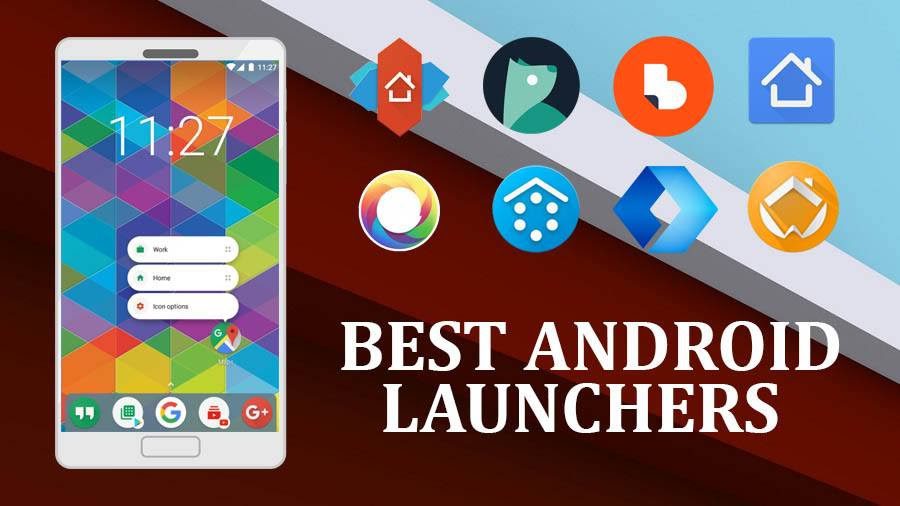 Android phones let you do everything. Even the cheapest gadget allows you to watch YouTube videos, play at the TonyBet casino UK, and interact with anyone you want. But you can improve its performance with a launcher. Here are the top 10 of them. 
Evie Launcher 
It supports setting the size of icons, allows you to select the number of rows of icons on the screen, has a simple and easy application menu, and can hide rarely used programs. In short, it can do everything that a user-respectful launcher must do.
Evie Launcher can be controlled with customizable gestures. The search bar, which is located on the home screen, lets you search among all the downloads.
Microsoft Launcher
It's one of the most useful free launchers. The launcher is capable of automatically downloading Bing images and installing them as wallpaper. It supports themes and icon packs, shows the news feed and "Quick View" with widgets, calendar events, weather, tasks, and other trivia.
It's included into the Microsoft ecosystem on Android. When you install it, it will ask if you need to connect to your account and then unobtrusively offer to install Office, Skype, SwiftKey Keyboard, and other apps. Everything is free, and the apps will sync with your Windows 10 computer.
Rootless Launcher
It looks nice, takes up little space and doesn't try to amaze the user with a bunch of settings. And it also mimics the Pixel shell.
It supports third-party icon packs, has built-in light, dark and transparent themes. It also allows you to choose the shape of the icons: round, drop-shaped, square and so on. However, the latter feature does not work with all icons. 
Lawnchair Launcher
It's designed for those users who have a soft spot for Google's Pixel Launcher, but haven't purchased a Pixel smartphone yet. It has open source and a few extra settings.
Although it weighs less than 4 MB, it has plenty of features. The Launcher offers light and dark themes, it supports icon packs, and the icon grid, icon size and caption text can be customized. The dock bar with frequently used applications at the bottom is expandable, so that two rows of icons can fit there if necessary.
Lean Launcher
It's similar to Rootless and Lawnchair. It also has light and dark themes, which in addition are able to automatically change to match the wallpaper. It can be operated with gestures. A swipe with two fingers down opens the settings, and a double tap locks the screen.
TSF Launcher
Its main feature is the cool animations. Three-dimensional turns, objects floating on the desktop, and an abundance of effects – TSF Launcher will hardly suit the taste of owners of low-power smartphones. 
Deleting objects, opening menus, flipping desktops in TSF Launcher accompanied by beautiful effects, which is a great choice. You can also download TSF 3D widgets: they also look very, very impressive. The launcher is controlled by both buttons and gestures. If desired, its appearance can be varied by using third-party themes.
Nova Launcher
It supports a lot of themes and icons, allows detailed customization of each icon on the home screen, and provides a convenient scrollable dock for the necessary apps.
It has a premium version that contains advanced features. By purchasing this version, you enable the display of notifications on program icons, hide unnecessary apps, and use gestures. However, the free version is also quite usable and does not contain any ads.
Action Launcher
Another popular launcher with no ads in the free version. It is designed in the style of stock Material Design. Action Launcher provides users with a convenient dock with the Google search bar and customizable application menu with the function of hiding little useful icons.
In the paid version, you can enable automatic adjustment of the theme to the color of the wallpaper, as well as locking the desktop settings, so that they are not accidentally changed. In addition, Action Launcher Plus has a weather widget available.
Poco Launcher
It's used on the Pocophone F1. It is very similar to the MIUI home screen, but with one major difference: the Poco Launcher has an application menu with programs sorted into categories. This is much nicer than the applications scattered all over the home screen in MIUI.
Users can choose the icon pack, tweak the grouping of apps in the menu, change the size and layout of the icons, and even enable color sorting of the latter to make it easier for you to navigate among them.
Siempo
Siempo replaces your home screen with a simple monochrome menu that schematically displays only the apps you need. The same icons that might distract you are hidden in the depths of the launcher. You can set Siempo to display notifications only at certain intervals so that they don't distract you unnecessarily.