Cars with Best Technology Features in 2021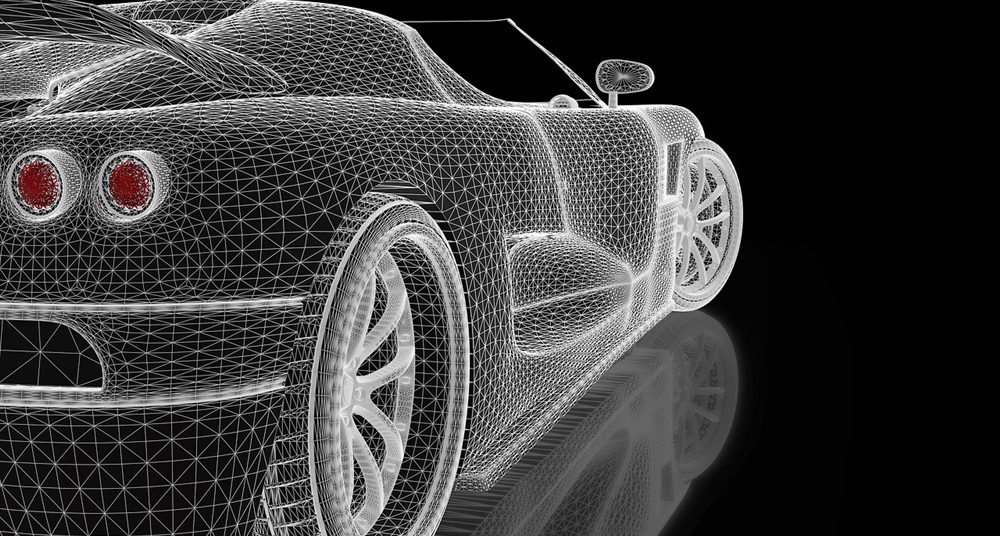 In the 21st century, anything that ignores technology is ignored by the consumers. And when it comes to cars, the technology factor plays a crucial role since a vehicle is a long-term investment for many. From more giant touchscreens to instant connectivity and processing, a high Tech car must offer everything a consumer is looking for.
Before purchasing a car with the best technology features, we recommend you get a driver's license. Your first step toward passing the Ontario g1 practice test is to understand all the traffic laws you are going to encounter. If you have the right stuff, then you will sail through the knowledge test with flying colors. However, if you don't, then you should probably take the DKT Practice Test before you attempt the test again.
While we agree that 'best tech' can be a relative term as some cars excel in one feature and not in another, we have compiled this list with the best overall cutting edge technology wheels currently on the market.
So, let's have a look at the cars with the best technology features in 2021.
2021 Tesla Model Y
Whenever we hear about new technology cars, the first thing that enters our mind is the TESLA. And indeed, it does not disappoint us with this 2021 TESLA MODEL Y. It is an all-electric crossover machine that perfectly balances futurism and function. The vehicle comes with an EV powertrain. This enables it to transfer the battery power to the motors.
However, its trademark Autopilot mode makes it stand out among all the other cars in the market. This feature guides your vehicle to steer, speed up and stop automatically within its lane. To do so, it takes the help of AI combined with GPS tracking technologies. So, if you are the type that falls asleep while driving, TESLA has got you covered.
Furthermore, TESLA is renowned for keeping its software up to date more than any other brand. So picking this up will keep you technologically ahead for many years to come. Even though it does not have the Apple Carplay or Android Auto feature, it flaunts an infotainment screen of 15 inches that comes with Google Maps and Spotify on board. In addition, the NHTSA has certified the model for a 5-star safety rating in every category. Hence, based on the technology factor, this is one of our best picks for 2021. In 2021, it has a market price of $51,100.
2022 Porsche 911 GT3
The Porsche 911 GT3 comes with cutting-edge technology on Board. The brand has made a reputation for being one of the most engineering-focused car companies. With a mix of electronics and mechanical excellence, you'd never be at a disadvantage to get your hands on one of these. 
The car flaunts a beautiful interior with a massive infotainment panel. It features a top-notch driving set with a fast, quick-shifting, four-wheel steering system and a double-clutch gearbox. Moreover, the vehicle is also one of the best-looking cars out there. It has an impressive mechanical and electronic capability. The Porsche 911 also delivers the brand's trademark PASM (Porsche Active Suspension Management System).
The system balances the damping pressure on each wheel as dictated by the driving action and street conditions. As a result, the passenger and rider can experience superior comfort while operating one of these vehicles. 
The only drawback to the Porsche 911 GT3 is that it runs on Gasoline. With the arrival of advanced electric cars, it seems a bit outdated to drive a Gasoline based car, especially from a technology point of view. It is estimated that this vehicle will have a market price of $150,000
2021 Mercedes Benz S Class
The Mercedes Benz series is one of the most celebrated cars of all time. And when one of the newer models is launched in the market, it is normal for enthusiasts to expect leading-edge technology and superior comfort. Straight up, some of the most noticeable features in this 2021 model are its massive display with an OLED panel. Furthermore, it flaunts 3d gauge clusters. The cluster tracks the rider's eyes and creates a 3d looking interface. The company claims it to be "a real three-dimensional effect without having to wear 3D glasses." The usability comes in tricky turns where the driver finds ease in navigating the road.
Mercedes has also redesigned its infotainment category. Now, you get doors that pop up automatically as you approach your vehicle. In addition, the massaging seats, temperature management system, and cabin smell integration system are too good to be true. The car is also loaded up with 30 speakers that play audio in a 4D Burmester sound system. It has a separate screen for passengers, and you can conveniently transfer data from one screen to another.
Moreover, the vehicle offers an entirely new safety protocol in the industry, the rear seat airbag. In case of accidents, the rear passenger is wrapped up in a wing-shaped cushion to prevent injuries. The S class also includes automatic emergency braking, traffic assistant, parking assistant, and adaptive cruise control. Whatever you seek in a vehicle, be it luxury, safety, or entertainment, the Mercedes S Class has got you covered. 
2021 Ford Mustang Mach-E
This is another electric vehicle on our list. The SUV comes with the best-in-class Cabin technology and electronics. It features a compelling 15.5 inches portrait display that performs all the infotainment tasks.
The best part about this vehicle is that almost everything is customizable. Where you want a single motor or an all-wheel drive, or a bigger battery, or any specific preference, the company will adjust it for you. 
Moreover, the FORD MACH-E features an EV powertrain and Sync 4 infotainment. Currently, it has a market price of $43,995. 
Honorable Mentions 
Even though multiple other vehicles could have made a list, we went for these four from the overall technology point of view. Some honorable mentions that barely made a list are:
2021 Nissan versa
2021 ford F-150 Powerboost
2021 Polestar 2
2021 Jeep Wrangler
2021 Audi Q5 55 TFSI E Quattro
2021 Hyundai Elantra Hybrid
2021 Toyota RAV4 Hybrid
Conclusion
Buying a car is a huge investment and something that stays for years to come. So, one must research well about his needs and requirements before pulling the trigger. So, these are our best picks of advanced technology cars in 2021.