Cybersecurity: The Secret Acceleration for Business Growth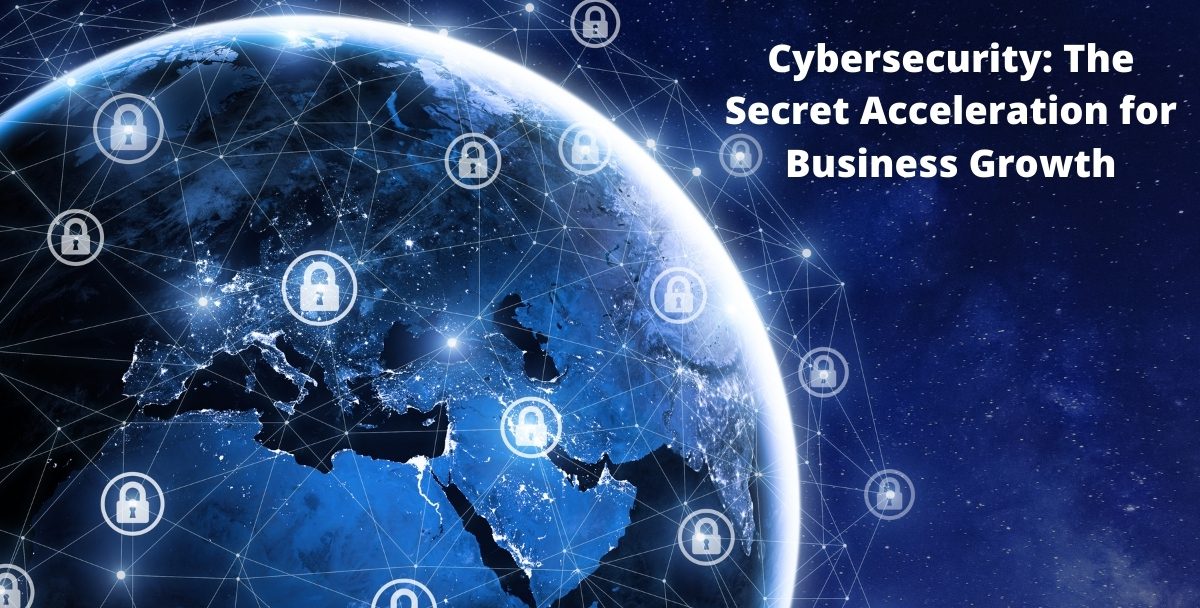 Unlike what many could be thinking about cybersecurity, it might arguably be one of the best business growth accelerators. In fact, if you're not perpetually offensive about the malicious attempts towards the company's privileged information, then you're doing it all wrong.
For your business's productivity, growth, and well-being, a sound cybersecurity strategy should be a no-brainer.
It's apparent that those businesses that have taken cybersecurity as their priority are better positioned for risk-taking as well as developing new ideas. As a business, several assets require protection from hackers; that way, the security of the company is never compromised.
But how does cybersecurity accelerate the growth of a business?
Protecting Critical Assets
It's not a secret anymore that hackers are all over the place. Almost every day in the news, it is about a company under attack, and the results are devastating. Usually, most of the institutions that have been under the light of attackers have found it challenging to resurrect; in fact, most of them fail, especially small to mid-sized institutions.
The critical assets of a company are the main ingredients of growth, and losing such assets to cybercriminals is something that no company will ever want.
Therefore, that's the reason why most businesses have dedicated their resources to cybersecurity. Besides, customers will want assurances about their privacy and safety on their personal information. Hiring a cyber security services company ensures that your business and customer information are protected, as well as saving you money on unneeded costs.
Those companies that have dedicated resources to cybersecurity have been identified to get positive returns in the long run, meaning that tackling cybersecurity for the company assets can actually increase its growth.
Stepping Up Technology
The world is slowly but steadily evolving, and most things are now done digitally. For instance, with the increase in crime hackers, businesses are now modernizing their IT infrastructure. In fact, several of them are now shifting to the cloud to ensure that they support enterprise as well as mobile workers. Furthermore, it helps them to enable stronger as well as seamless collaboration.
That way, the hosted cloud structure comes with significant advantages for employee collaboration as well as being able to access data from almost any location. The results of such a scenario are helping the organization not only to innovate but also to grow.
Moreover, moving to the cloud comes with savings, whereby a business has to maintain and ensure high-standards of IT infrastructure all the time. Unfortunately, leveraging the cloud for a business to grow requires external resources or internal experts for an excellent plan, design, and implementation. However, once everything is done correctly, it's only an upward trajectory for a business.
Educating Mobile Workforce
Apparently, dealing with cybersecurity is not only about ensuring that the office computer is equipped with all the tools and software necessary. However, it goes beyond the office and into the company's mobile workforce.
Your PCs could be highly protected, but the mobile employees could still be an easy target and an easy route by hackers to get the business to its knees.
Therefore, empowering the mobile workforce in an attempt to increase their awareness of cybersecurity has been recognized as a business accelerator.
For instance, once the employees are informed about what they're supposed to do, it increases their productivity over time. Moreover, it's one way of geographically expanding a company's workforce. The outcome of such expansion is as clear as daylight as it is an essential ingredient for innovation as well as growth.
There's no denying that innovation requires flexibility, which in return requires mobility. A company with solid cybersecurity behind its mobile infrastructure is essential to eradicating the risks while enabling as well as accelerating growth.
Compliance; a Mammoth Boardroom Agenda
If you ask several associations, regulatory compliance is arguably an IT management hazard challenge that they face. In fact, complying with the government as well as the data privacy regulations is not a walk in the park.
Usually, the results come back biting most associations as those regulations tend to inhibit business growth as well as expansion as they focus on avoiding the risk.
As the digital world evolves with technology, it even becomes harder to keep on toes with the ever-changing threats as well as the protective standards, plus what they mean.
Therefore, with the changes in mind, it's significant to streamline the compliance agenda to ensure that businesses only focus on growth by merely innovating new offerings as well as extending their business reach.
To ensure compliance, most successful companies will have to conduct a risk analysis, select the right security technology, develop policies as well as procedures, deploy a cloud, virtual appliance, or the hybrid solution on-premises, and test their solutions to ensure that they comply.
Customer Relations
It's a no-brainer that a business with strong cybersecurity protocols can attract several customers. Besides, who wants to be associated with a business, whereby they know that their personal information is not protected?
Therefore, taking the necessary steps to take care of any instances of cybersecurity can perform wonders for the business's success. First, with strong cybersecurity, a business enhances customer trust and loyalty.
That way, the business will only receive good reviews and hence improve its reputation in the ever-competitive market, which in return helps to attract several other new customers.
Eventually, the business takes a different dimension as it has won customers. The results will be visible; growth of the company. Therefore, it's evident that information security is an excellent competitive differentiator.
Cybersecurity Taking Its Place
In this current competitive landscape, innovation is not now the priority for most businesses, but cybersecurity is. Now, wait- Are you kidding me?
It's clear that most companies are realizing that to achieve growth, one must first focus on cybersecurity as the others follow. Everything starts with the security of the company assets and then spreads out.
Therefore, those companies that only view security as a mere necessary evil that's costing them are only missing the golden opportunity to accelerate their business growth. Such an attitude is ineffectual when dealing with the rising cyber threats, but it downplays the potential that security offers for improving efficiency and productivity.
Nevertheless, the negatives associated with cybersecurity are the talk of the town, but it's clear that it does its positives. For instance, it's arguably one of the best and powerful business enablers that have the potential to accelerate the growth of a business in the current ever-competitive environment.