5 Data-Oriented Tactics to Increase Your Site's Conversion Rates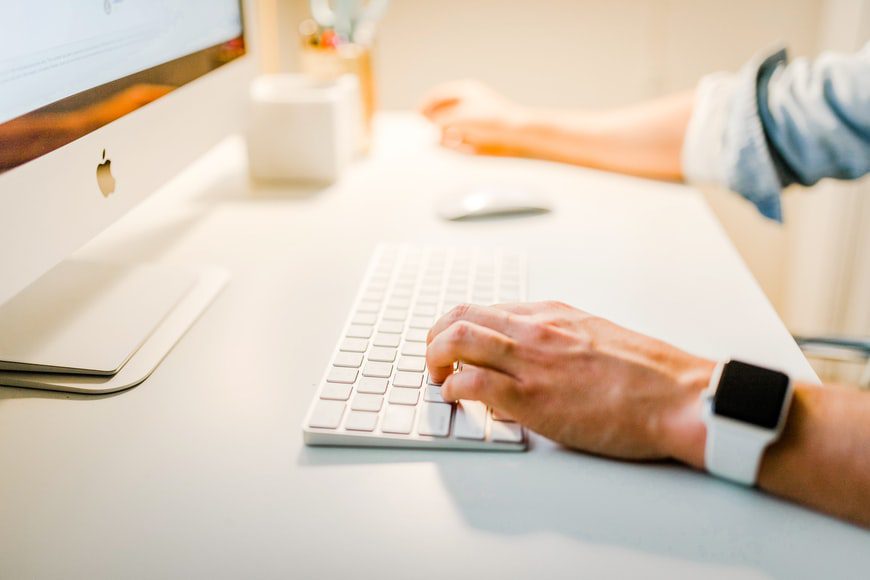 Is your website getting plenty of traffic but failing to convert visitors into customers? Perhaps you've tried various ways to get more site traffic. You've likely amped up your social media presence and search engine visibility to attract more organic website visitors.
Also, you might have tried optimizing your website layout and design to skyrocket conversions. But making changes to your website based on intuition or guesswork won't be of much help. You need to gain a deeper insight into how visitors are interacting with your website and why they aren't taking the desired actions.
That's where data analytics comes to your rescue. The good part about a website is that you can use various tools to assess and enhance your website's performance. From conversion funnel analysis to A/B testing – you can use various data-driven techniques to drive more conversions on your website.
A data-driven approach helps you understand the precise factors that are driving visitors away from your website. Similarly, you'll develop a firm grasp on the techniques that are working in your favor.
In this blog, we'll outline a few data-driven strategies to amplify your website's conversion rates. Let's get started.
1. Leverage Conversion Funnel Analysis
A high-quality conversion funnel analysis tool gives you access to a plethora of useful data on your customer's journey. It helps you identify the touchpoints that each consumer goes through while interacting with your brand. 
Similarly, you can identify the channels that drive high-converting traffic to your website.
You even get access to plenty of meaningful data on the performance of your conversion funnel. Also, you get an overview of the actions that move consumers from one stage of the funnel to the next.
All these insights will be instrumental in helping you optimize your conversion funnel. You can choose the touchpoints that yield the best results. Also, you can devise better lead nurturing strategies to further maximize conversions.
2. Set the Right Goals
One of the major mistakes that marketers and website owners make is to use the terms "sale" and "conversion" interchangeably. While acquiring a customer is the ultimate goal of every conversion funnel, website visitors go through a string of conversions before making a purchase.
That's why it is important to define clear conversion goals. Ask yourself the following questions:
Do you want to drive more repeat purchases on your website?
Do you want to attract more new customers?
Do you want to grow your mailing list?
Your answers to these questions will determine the type of conversion goals you should select. This, in turn, will help you choose the right key performance indicators (KPIs) to monitor and measure your conversion strategy.
You could consider using the SMART approach to set goals that are:
Specific
Measurable
Attainable
Realistic
Time-bound
3. Prioritize A/B Testing
A/B testing is one of the most effective ways of making data-driven decisions to measure and optimize website performance.
You can use the technique to improve various aspects of your website, including:
Product descriptions
Calls-to-action (CTAs)
Headlines
Page layout
Pop-up windows
4. Deliver a Personalized User Experience
One of the biggest benefits of utilizing website analytics tools is that you get a firm understanding of your potential and existing customers. From purchase history and online behavior to content preferences – you get a fair idea of the likes and dislikes of website visitors.
You can use that to your advantage by providing personalized product and content recommendations on your website.
It can go a long way to help you drive more conversions, and even increase the average order value.
5. Identify Product Trends
Here's the thing – all your products won't generate the same kind of revenue.
If you want to skyrocket conversions, you must highlight the top-performing products across your website. Utilize site traffic data to identify your best-selling products.
Next, brainstorm ways to promote these products and attract more customers. One of the easiest ways is to add a banner to the home page. You could even offer discounts on selected products.
Closing Thoughts
Boosting website traffic is important for building brand awareness and reputation. But if you want your business to succeed, you must focus on driving the right conversions on your website.
From email signups to sales – there's a wide array of conversions that every consumer goes through on a website. You must leverage conversion funnel analysis and user behavior data to devise concrete ways for increasing conversions.