How To Set Up Famisafe Parental Controls App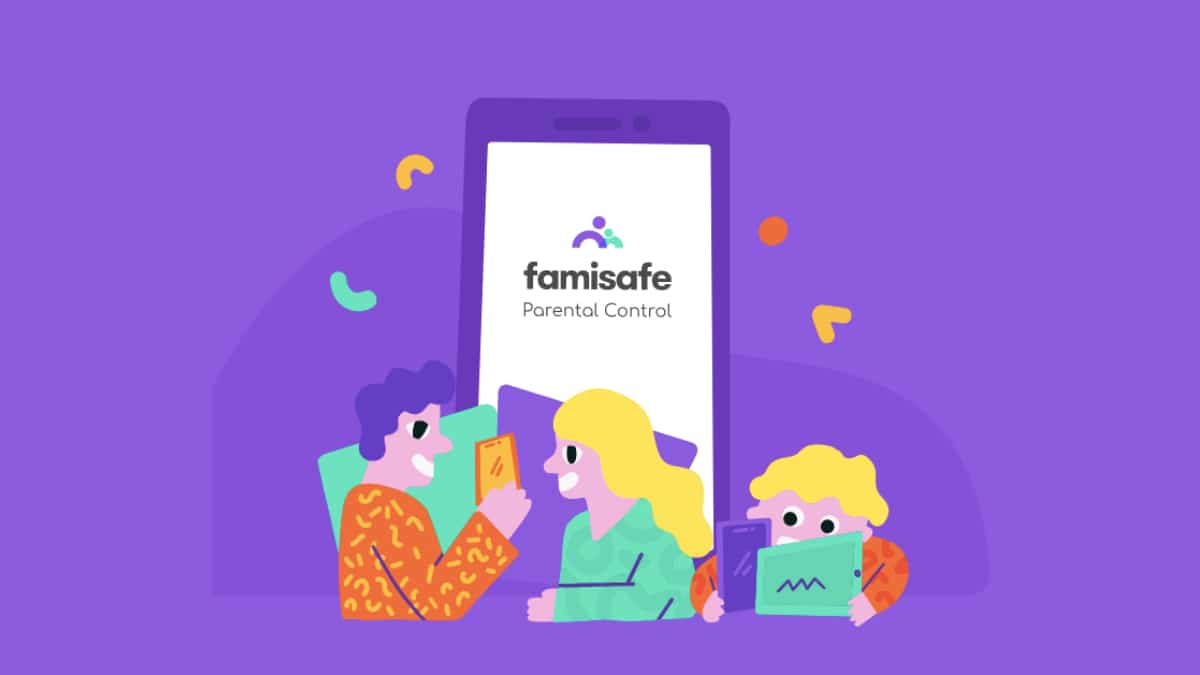 Kids and children have unlimited access to the internet these days. Children are spending considerable time on social media and online video platforms that they shouldn't do. Despite parent's best efforts, children find solace in the online world. Famisafe Parental Control App can really help parents to overcome this problem.
Guardians need to integrate their child's smartphone and devices with the Android parental control app. You can easily keep a tab on your child's smartphone location, app monitoring, and, most importantly, blocking indecent sites using parental control apps.
You can even use its web content filtering feature to make sure that certain adult and nasty sites stay out of reach of your children. The best parental control app automatically alerts you once your child goes to a nasty or fraudulent website.
Explain The Main Features To Control Kids' iOS Or Android Devices;
Today, anything and everything is available on the internet. But everything is not suitable for children. Children shouldn't even get themselves exposed to such content as that may badly impact their mental and psychological well being. A research study indicated that around 23% of youth in the US are addicted to the online world. They spend more than 44 hours per week in front of their smartphones of PC. This is a depressing trend in itself.
That's why we need to create a safer environment for children and youth. Their exposure to the online world should remain limited to educational purposes only. However, directly asking your kids not to do this may lead to direct confrontation. Instead, you can do it more smartly through the parental control android app. It comes with multiple benefits.
Every parent should strictly monitor their child's activity online. They can install Android parental control for ensuring maximum online safety to the child. The app also supports ios parental controls for Apple devices.
Features of Famisafe Parental Control App at a Glance
i)Geo-tracking
This feature allows you to know track your kid's movement and location.
ii) Activity Tracker
This feature helps you monitor the overall activity of your kids on the linked smartphone.
iii) Screen Time
It helps you control screen time making sure that your children can't click on to certain inappropriate URLs.
iv) Browser history
This is the cherry-pick feature that gets you to look into the sites that your child may have visited using incognito mode.
v) YouTube Monitor
You can easily block inappropriate YouTube videos using the app.
vi) Suspicious Photos
You can also sneak peek into your kids' photo gallery using Famisafe Parental Control App. You will get a notification if your child's smartphone gallery has any explicit content.
How to Download, Install, And Use Famisafe Parental Control App
Famisafe app is available for both Android and iPhone users. Whether you own an Android-compatible smartphone or iPhone, you can always monitor what your child is watching and doing online.
For Android Users
Parents who own Android smartphones can easily download the application from Google Play Store. All that you need to do is to Register, Install, and Connect.
i)Go to Google Play Store.
ii) Type Famisafe Parental Control App in the search box.
iii) Press Download Button
iv) Now, you should register with a Famisafe account and get started.
v) Soon, you can start using it.
For Apple iPhone Users
i)Select iPhone app store on the device
ii) In the search box, type Famisafe app
iii) Once you see the Famisafe Parental App, click download.
iv) Register yourself with MAC parental controls app to start using it.
v) Alternatively, You should download parental control Ipad.
For Amazon Users
You can also easily Download Famisafe App on Amazon. Please download the Kindle fire parental controls app and follow the instructions mentioned therein.
Famisafe App: Prices and Plans
Your Famisafe app needs to be integrated with your kid's smartphone for better functionality. You should take benefits of Famisafe's subscription plans as given below;-
i)Monthly Subscription Offer: You need to pay $9.99 per month under this plan. You can link up to 5 smartphones per Famisafe Parental Control App Account.
ii) Quarterly Subscription Plan: You can monitor 10 smartphones on payment of $19.99 per quarter through this option.
iii) Annual Plan: Famisafe's annual subscription method is ideal for busy parents. You need to pay $59.99 once in a year. This subscription plan stays valid for 12 months and, you can connect a maximum of 30 smartphones for monitoring.
The Conclusion
Famisafe is the best parental control app for both iOS and Android devices. It's a one-stop solution to keep your child safe from adult sites, violent content, and cyberbullying. The app has all the essential features to ensure that your child is safe until he or she is online.
The app helps you monitor several connected devices depending upon your subscription plan. Famisafe's dashboard keeps a track record of all activities of your linked devices chronologically along with other key details as well.