How Smartphones Have Changed the World Over the Last Few Years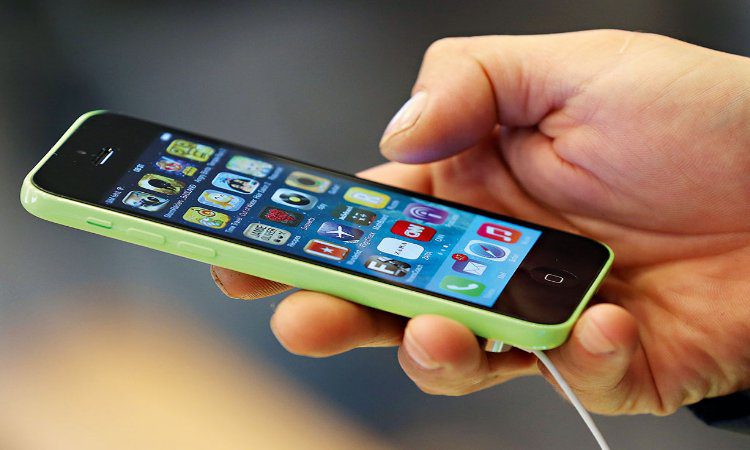 Technology keeps evolving, and this rapid transformation is making our lives more convenient. When it comes to technology, opportunities for advancement take place faster and grow exponentially. It has given us a host of gifts and privileges in the way we live, at work, and at play. Ingenious inventions and innovations started as something in a person's head and went on to being so widely used that every individual owns the innovation. Furthermore, very few people can do without them. One of these has become a necessity, joined to every human's hip. What are we talking about? The smartphone, of course! The pinnacle of smartphone creation is the coveted iPhone. Price factors in whether one can own one of the flagship phones that Apple makes, but that doesn't take away from the fact that we all want one.
What Changes Lives
Buying a mobile phone is not an easy task when there are a lot of options around to confuse you. There are many appliances and devices that have overwhelmed us in our lives. For some, the most important may be the microwave, others may argue that it's the automatic car. The advent of the television, the internet, and the washing machine, not to mention the computer, are all items we cannot live without these days. One thing, though, exists in everyone's minds as the item used most. Almost without realizing how crucial this item is, and as if it has snuck into our very skins, the smartphone is a device that is with us day and night. With the coming of brands like Samsung, recent Chinese brands like Xiaomi, and of course, Apple, smartphones have become more popular than ever. For instance, consider the iPhone. 5G network support on the latest model makes the phone not just usable today but prepares us to use it in the future too. Revolutionizing how people from all segments of society live and work, the smartphone has become a boon to lives, both in rural and urban regions. Today, more than half a billion people in India own a smartphone, as many Chinese companies have sprung up, making affordable smartphones for populations in low-income and developing countries. Connectivity for these people is now at their fingertips.
An Affordable Luxury
Chinese phone makers like Xiaomi and Realme have given tough competition to flagship phone makers like Apple. Beloved as it is, the iPhone price doesn't justify its value for many lower-income groups that can afford Chinese handsets at less than half the cost of an iPhone. Performance is guaranteed with these new Chinese smartphones with the latest in technology and features. Brands like Oppo, Vivo, and OnePlus are slowly but surely capturing markets, edging out smartphone stalwarts like Apple and Samsung. Over the last few years, these brands have changed more lives by offering superb processors like the Qualcomm Snapdragon 600/700 series in budget and mid-range phones, delivering superior performance. Battery capacities have become larger with at least a 4000mAh battery in every budget model, ensuring phones run longer. Phones today offer more RAM as well, with budget smartphones getting 3/4GB RAM. This permits phone users to play some games on their phones, browse the internet and send and receive videos. It also enables the seamless use of multiple heavy apps, without losing data. As these features appeal to the youth, and even to a fair amount of seniors, smartphones have become indispensable.
Everything in Control 
With the main convenience of the smartphone being its portability, you can control many aspects of your life from the comfort of your own home. Wherever you are, and whenever you like, your smartphone is your diary, source of entertainment, messenger and overall gaming and communication device. It is also your camera. With smartphones like Apple's new iPhone, 5G is closer than ever and by the time it reaches Indian shores, the phone will be equipped to work faster and better. From the time of the first authentic smartphone, the Simon Personal Computer by IBM (in 1992), smartphones have certainly come a long way. More than 15 years later, the first-ever iPhone came out. In 2005, the smartphone universe saw an evolutionary change when Android, formerly a camera operating system company, was acquired by Google. A new operating system, based on Linux, was then developed. This would become the basis of the Android OS. In 2007, with the release of the first iPhone, the smartphone industry took its roots.
Essential Gadgets
With a sharp rise in innovation in smartphone technology in recent years, the features of smartphones have become more appealing to users than ever before. Everyday life, especially in times of a pandemic, has made smartphones indispensable. We do everything with their help, like shopping and paying bills. Even online learning for our children is done via smartphones. A smartphone is more than just a communication device, and you can buy your preferred model at the Bajaj Finserv EMI Store. Shopping is convenient, as you can choose from a range of brands and handsets to suit your budget and requirement. You can also pay for the device in no-cost EMIs, which extends greater convenience.