Mobile Insurance For iPhone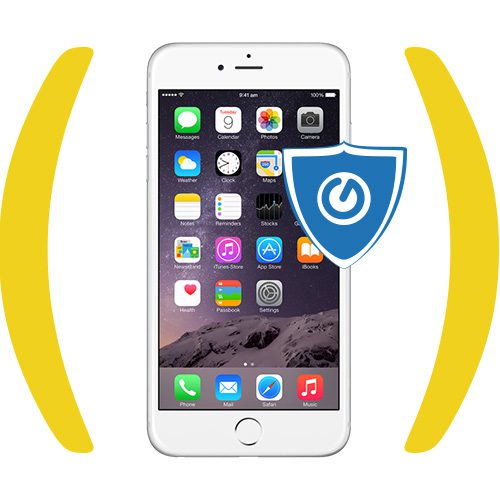 With the iPhone's average price ranging from Rs.55,000, accidental damage is the last thing a user wants. Hence, an iPhone mobile insurance plan proves beneficial in dealing with mishaps, damage or loss effectively.
India's total iPhone users receded 10 million in 2018.
48 out of 100 iPhones sold in India were iPhone XR during the 2nd quarter of 2019.
Whether you own an iPhone or are planning to buy one, you should consider purchasing an iPhone insurance plan for its financial safety.
Be it Apple or any other brand, smartphones have become an indispensable part of human life today. Any loss, damage or breakdown can lead to significant problems, disrupting communication and other vital activities.
Reasons to buy a mobile insurance plan for your iPhone
While iPhones are expensive, repair or replacement of their accessories can cost significantly. Besides this, an iPhone insurance policy in India is essential for its features and advantages.
Damage due to special perils is costly
Incidents like explosions, fire, lightning, strikes, riots, etc. often cause the iPhone's screen to damage. You can avail of an iPhone mobile screen insurance policy and enjoy financial coverage against the losses incurred. The benefits are also available in case of natural calamities such as cyclones, floods, earthquakes and more.
Bajaj Finserv offers Pocket Insurance & Subscriptions like Mobile Screen Insurance with attractive features. You can avail of high-value coverage of up to Rs.10,000 at a minimal premium amount of Rs.499. Moreover, the policy covers screen damages caused due to accidental spillage too.
Loss makes the device vulnerable
A stylish casing can protect your Apple smartphone from scratches but not from theft or liquid damage. Although an iPhone comes with top-notch security features, theft or loss makes the device vulnerable to a data breach. Several Apple iPhone insurance policies offer theft protection to deal with such incidents efficiently.
Accidental damage makes replacement lengthy and expensive
The best iPhone insurance policy in India provides coverage against accidental damage for the cost of repair and replacement. This prevents you from shelling out huge amounts during these incidents. However, the device must be in your custody when the damage occurred.
Robbery and burglary can cause damage too
iPhone, being an expensive device, always grabs the attention of burglars and robbers. If any such unfortunate incident happens, a mobile insurance policy can provide financial coverage for the losses adequately.
Unexpected mechanical breakdown may happen
A mechanical breakdown of your iPhone can be heart-wrenching. However, an iPhone protection plan also covers the replacement expenses in case of a phone screen breakdown.
Apart from the above, there are some other reasons to take a mobile insurance policy –
You hold a past record of broken, lost or stolen mobiles.
You rely heavily on the device and need an immediate replacement when damaged.
Repairing an iPhone in any random place is troublesome and risky. This happens more when you may have lost the bill, or the device isn't under warranty period.
Mobile insurance policy can be claimed round the clock, and the process is also easy.
Customers can also buy various other customized policies, such as a mobile charger insurance plan for specific financial coverage for their mobile charger at highly affordable premiums.
Besides smartphones, you can also purchase a small gadget insurance plan for other similar electronic gadgets you may possess.
How to avail a mobile insurance plan?
The process to purchase an insurance policy is quite simple and hassle-free. Visit the company's official website for an online application form. Submit the filled-up application with accurate details and authenticate your identity with an OTP. Once approved successfully, pay the premium online to complete the procedure.
As multiple payment options are available, you can choose from a host of payment options, including net banking, UPI, mobile wallets, credit or debit cards.
What is the claiming process?
As mentioned earlier, the process to claim insurance plan benefits is uncomplicated. Simply get in touch with the service provider via email or phone and report the incident within 24 hours.
Next, arrange the necessary documents like invoices, bills, claim forms, etc. as required. Note that filing an FIR is mandatory in case of theft, loss or robbery. Ensure to collect the complaint copy, which also works as a vital document.
Needless to say, Apple has created a remarkable position in the price-sensitive Indian market, where 56% of the mobiles purchased are below Rs.10,000.
iPhone shipments in India grew by 19% in Apple's Q3 ending July 2019.
Hence, if you are buying an Apple smartphone in 2020, opt to secure your investment financially with the best iPhone insurance policy in India and save yourself from many other hassles.