The Most Popular Smartphone Apps in 2020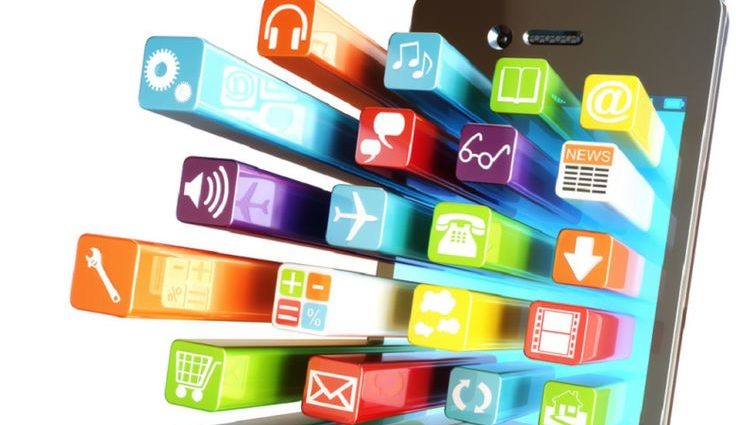 Do you know how many applications exist nowadays? The chances are high that you don't since it's hard to name a precise number because new applications appear every now and then. They have become an inevitable part of our lives, whether about an ordinary person or a businessman. Talking about the latter, people don't treat your business seriously if you don't have a website or at least a page on social networks. A potential client wants to open an app and contact you in several clicks. The digital era has made people picky. They do impulsive purchases and want to get the best service possible right away, whether about assignment writing help services or getting a pet sitter. And the best applications meet people's requirements and don't lose their positions for many years. So, what are the most popular apps an average person can hardly do without?
Instagram
Many people didn't believe in this app's bright future, considering that it's another nonsense nobody will be interested in. However, their underestimation has played a bad trick on them since nowadays it's the number one app in terms of entertainment and brand advertisement. People open it to share news about themselves, follow the celebs, exchange options, and even buy some stuff. If you want to find someone or buy something, you open Instagram and start your search. One app has managed to combine various options and attract people from different social circles. You get access to all this variety free of charge, so it's not surprising more than two billion people have already downloaded this app. The very secret of the app may lay in its aesthetic aspect and ease of use.
Uber
Even though car services were there back in the days, they didn't manage to win over a big audience, unlike Uber. It has dramatically changed its sector's situation and proved that it could be easy to get a car using an app. If you ask someone about some cool on-demand taxi service, the chances are high that you will hear about this one. And it doesn't even matter what country we are talking about since this service works worldwide. You can book a cab and watch its route via your smartphone. You neither call anyone (it's especially important for those who don't like talking with strangers via the phone) nor look for suitable cash to pay for taxi service since your account can be connected to your credit card.
Netflix
According to statistics, 7 out of 10 people name "watching a movie" among their options of a great pastime, especially when it comes to rainy weather. And Netflix has won the battle in this term, having become one of the best services. People use it even if they are not from English speaking surroundings. It has gained amazing popularity and only rooted its position, having released movies nominated for Oscars. You can use it to watch various films, documentaries, and TV shows in all possible genres. The very app is free, but you should spend a penny on a pre-paid subscription to access the content provided. Nowadays, more than 183 million people use this service to broaden their cinematographic experience.
Airbnb
Even though 2020 has turned out to be not the best year for traveling, people continue to make routes and dream of numerous journeys after the lockdown. The modern market offers many booking apps to get a hotel room or an apartment, but Airbnb has become a leader in this race. The app provides you with a chance to book a quality room or a whole apartment that will match your expectations and meet all the strict requirements if you use filters and study reviews provided by real people who booked the room earlier. Besides, you can rent your room or house to others. The service appeared eight years ago and has already managed to get an army of admirers. So, if you plan your holiday in a new city or country and don't mind communicating with locals, you should give it a try. You don't pay for anything till you book a room, so the service tax will be included in the total cost.
YouTube
When a person wants to watch a video on the Internet, the very first website they open will be YouTube in most cases. This platform has become an undoubted leader among alike services. Brands use this platform to promote their services and products, and people use it to satisfy their needs for entertainment and finding out some specific educational information. Whether you want to start doing yoga in the morning or knit a sweater, you should just open this app to find a suitable video (tutorial). Interestingly, this service was initially supposed to be an online dating service where people could upload videos to attract potential matches. When this idea failed, the creators decided to change the format and make it more general. So, now, you can watch videos you like, share them with someone else, or save them for later. About a quarter of YouTube streaming is via the app, ensuring it a place on this list.
Amazon
The number of people who opt for online shopping increases every year, along with the Amazon audience. It's one of the most famous and powerful e-Commerce platforms that has gathered all possible brands and types of products. If you want to get a book or shoes, you can go to Amazon. It's user-friendly and supports various payment options, so you will hardly have any difficulties with transactions. They claim that it's one of the best examples of innovation via technology. It makes it easy to filter different types of products in several clicks. It's not to mention the attractiveness of fast delivery options and other advantages that contribute to a pleasant shopping experience. If you cannot find something in the brand's store, it is always worth opening an Amazon app and looking for a desirable item there.
Dropbox
Even if your smartphone has a great built-in memory and you pay for essays online, the chances are high that you will still need additional storage for your assignments and other documents. Cloud storage seems to be a perfect option from various sides. And Dropbox is one of the most advanced and user-friendly apps that allows you to share your files within a group and have access to your documents on different devices. It doesn't have any compatibility issues with all other apps and services, so you can integrate it with whatever you want. Nowadays, about 15 million users take advantage of this app all over the world.