With The Right SEO Agency, You Can Increase Sales and Reduce Costs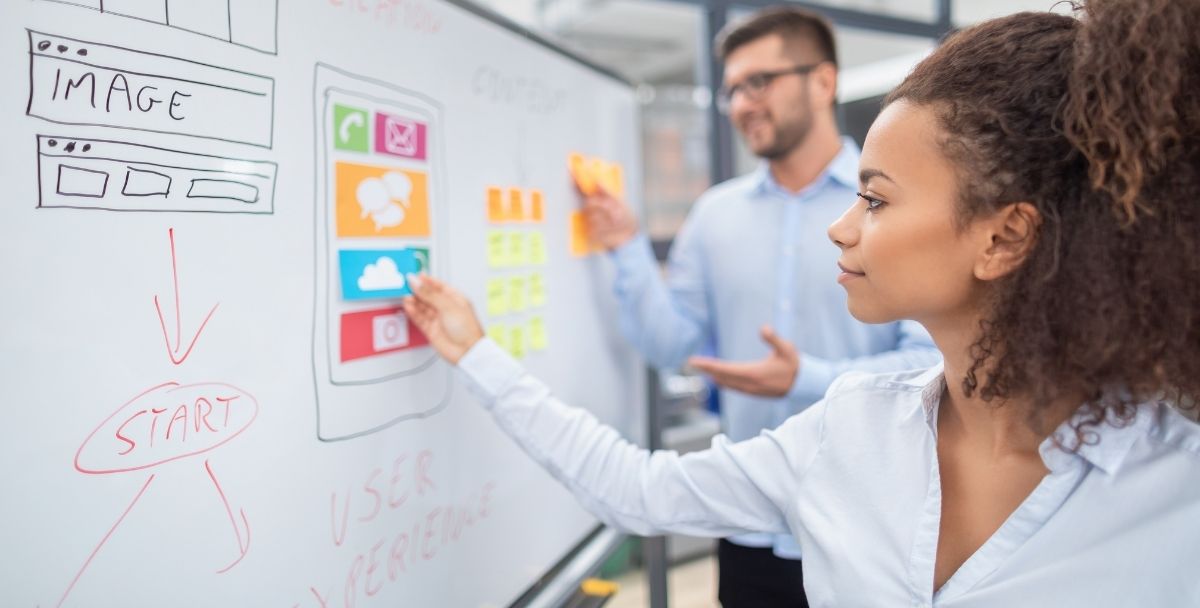 In this post, I was going to give you five tips on how to choose the right SEO agency, so that you can increase sales while lowering your advertising costs.
The SEO agency that your choice falls on, will have a direct impact on the company's finances and development. Choosing the wrong agency can have devastating consequences . This can mean poorer rankings and even penalties for search engines.
The cool thing about SEO is that with the right agency and a good search engine specialist, companies in any sector can increase their sales and reduce their advertising budget. In parallel with this fine development, the user experience is also improved. Before you sign a quote from an SEO agency, I want to share my five most valuable tips, so that you are better equipped for your decision.
1. Specify your goals and find an SEO agency that can meet them
Do not present vague or general goals such as "increasing organic traffic".
Instead, lift exactly how much more traffic you want. Also keep in mind that increased traffic is not synonymous with an increased conversion rate and sales. There are many different types of organic traffic. A furniture store that ranks first on Google for "leather", will get more traffic but not higher sales. The intention behind the keyword is the key.
To limit interpretation possibilities, it is a good idea for you and your team to define exactly what it is you want to achieve with your SEO investment.
Is it the conversion rate you want to increase? Do you want to increase product sales by ranking for specific keywords? Or is it the bounce rate that you are struggling to bring down?
What do you need help with?
Technical analysis? On-page SEO? More link power? Create content? Or do you need other services, systems and tools that go deeper than SEO?
No matter which SEO agency you sign the quote from – make sure you have clarity about what results you are looking for and what services and tools you need. Communicate these clearly.
2. SEO is neither abstract nor magical, so avoid all the magicians in the market
The very process of driving more traffic and optimizing your site for SEO is difficult. This often leads to misunderstandings and people claiming to have a particular insight into Google's algorithms and talking mysteriously about SEO. These usually lie.
Successful search engine optimization requires a good understanding of how search engines work, attention to detail and continuous change as Google's algorithms usually change on a weekly basis.
But of course you can conjure with SEO. These magic tricks are called Black Hat SEO and involve buying links, squeezing in, and cutting keywords. Black Hat SEO techniques act as shortcuts and lead the search engines to elevate your site in the Google SERP.
The reason why these techniques are called Black Hat SEO, is because they break the search engine rules.
When this is detected by Google's smart bots, it either leads to your site getting a lower ranking or disappears completely from the search results. The road back is often long and full of challenges.
This magic show thus comes with a high price in the end.
3. Hire an SEO agency that can measure relevant data for your particular marketing goals
I started these five tips with the importance of setting clear goals and communicating these to your SEO agency. Once the goals are determined and defined and when you have filtered your selection of potential partners, it is time for you to ensure that the SEO agency you choose has a clear method for mapping, measuring and analyzing relevant data for your specific SEO goals.
It is important that you and your potential consultant speak the same language when it comes to KPIs (Key Performance Indicators). Because the KPI is synonymous with access to a lot of data, it is easy to get lost and track incorrect measurement values. The SEO agency that your choice falls on needs to understand which metrics are most important to your business. These metrics should then be able to be exhausted by your SEO specialist and presented in a way that is both understandable to you and others to whom you present the results.
Below are some of the key KPIs to keep in mind:
Organic Sessions: A basic KPI that is often considered the most important in SEO. How many people find your site through organic search? How long do they stay? Other factors that are useful to keep track of are the number of page views, the number of unique visits and the bounce rate.
Page load time: The time it takes to load a page (image, text and other features) goes hand in hand with how quickly your visitors leave the site (and click on to your competitor). Think with Google has documented that the bounce rate increases by an incomprehensible 90% if the charging time goes from 1 second to 5 seconds.
Conversion Rate: How many visitors buy your product, sign up for newsletters, or engage (comment and share) your content?
Indexed Keywords: Which keywords do you rank for? Has the number of keywords your site is indexed for increased since you chose to hire an SEO agency?
Google crawling: Google crawling is the process by which Google's smart bots systematically crawl and index the content of your site. If the bot struggles to understand and load your pages, its content will not be indexed. It will have a negative impact on the organic traffic because the organic searches that are made will not be linked to the content of your website.
4. Ensure effective communication
Although you may have access to the right tools, such as SEMRush, Google Search Console, Google Analytics and measure your KPIs on your own, you probably do not have time to spend regularly analyzing new data. Therefore, it is important that the specialist team at the SEO agency you hire, are also gifted communicators. You must work together to build trust through clarity and transparency.
Search engine optimization is a process that primarily needs a good foundation and then a stable development. A process that extends over many years.
Even if your intention is only to temporarily hire an SEO agency, it takes time, patience and commitment to reach your SEO goals and get organic traffic to your site.