Bang & Olufsen Beoplay E8 3rd Generation True Wireless Earbuds Review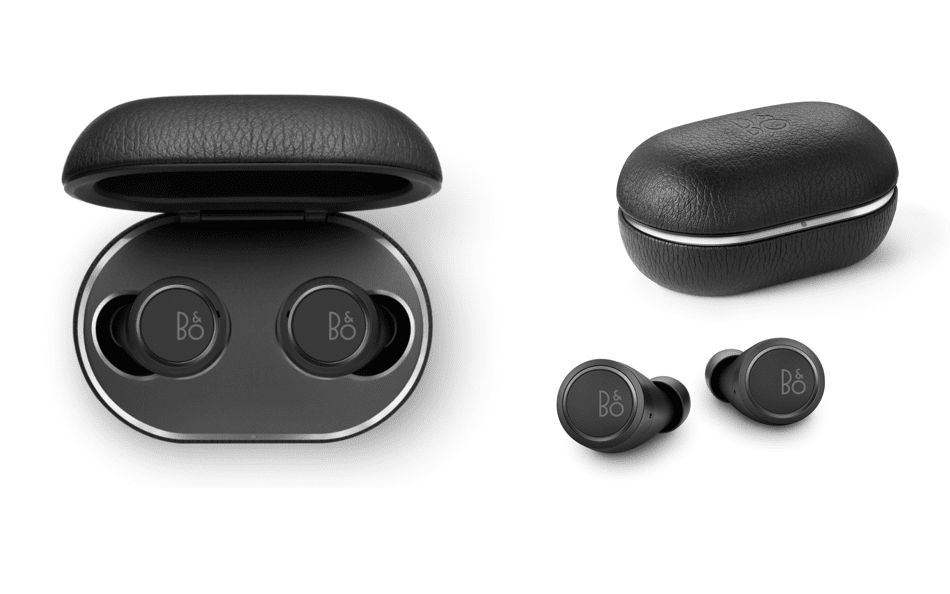 With the best and comfortable audio output product, you will enjoy music. Wireless earbuds are among the most preferred audio devices by most people due to its excellent performance. They are also more portable and comfortable.
Bang & Olufsen Beoplay E8 3rd Generation earbud is a wireless in-ear product. These earbuds are comfortable to your ears and they give out excellent sound. These earbuds are easy to use and operate. They are lightweight and compact making them be more portable.
Design And Style
Bang & Olufsen Beoplay E8 is a true wireless earbud. They are also in-ear. The earbuds are made with an ergonomic design which makes them comfortable to your ears. Their ear tips are made using a soft material which gives one extra comfort. This product has a total weight of 2.4 ounces which makes them more portable.
The earbuds themselves weigh 0.4 ounces hence you will comfortably operate with them for long hours without fatigue. These earbuds come with a charging case which will allow you to recharge them when the battery power is low. It's more compact size will enable Beoplay E8 3rd-Gen earbuds to comfortably fit even in smaller ears & feel less disturbing. Each earbud has a log drawing on them making them attractive.
Sound Quality
Bang & Olufsen Beoplay E8 is a truly wireless earbud that gives out a clear and authentic sound experience. It is fitted with a transparency mode which will allow one to tune into your environments and allow the world-in with one rapid gesture. With the in-built microphone, you will be able to make hands-free calls.
With Bluetooth 5.1, the earbuds will be able to support AAC & Qualcomm aptX codecs which guarantee pure & clear wireless audio on every iPhone & Android device. The ear tip of these earbuds will fit your ear canal well hence blocking noise from the surrounding environment. Like any other Bang & Olufsen, this one is also compatible with the B&O application. The application will enable you to tweak the equalizer-settings, with predetermined themes such as workout, clear, commute, podcast to select from.
Comfort Level
Bang & Olufsen Beoplay E8 earbuds have ear tips made from soft material. Its ergonomic design makes this product comfortable to your ears. The earbuds are lightweight therefore, you will have long hours of music listening without any pain in your ear canal.
These earbuds come with four pairs of ear tips which include extra small, small, medium and large hence you will select the ear tip which suits you best.
Connectivity
These earbuds are wireless. They are fitted with a Bluetooth version 5.1 adaptor. With the help of Bluetooth version 5.1, you will be able to have a stable, reliable & fast connection within a long distance. You will also be able to pair these earbuds with other Bluetooth enabled devices easily. This version of Bluetooth consumes less power hence you will be able to save on power.
Battery Life
These earbuds have Lithium-ion batteries which give up to 7 hours of continuous playtime. It comes with a charging case that will allow you to recharge the earbuds four times hence you will have a total playtime of 35 hours.
It's charging case supports wireless charging. The earbuds fit perfectly inside this case with a safe, magnetic click. The charging case has a compact design which makes it portable.
Ease of use
Bang & Olufsen Beoplay E8 earbuds are simple to operate. They are touch-enabled hence no pressing required which may cause pain to your ear canal. With just a touch, you will be able to play, pause or skip music. The earbuds are also voice-activated hence you don't need to take your out phone from your pocket.
Pros
They have brilliant sound clarity
Its battery life is amazing
The case can be recharged wirelessly
Offers a comfortable fit with any of the provided ear tip
They are lightweight
Cons
They have no active noise cancellation feature
They are expensive
What's in the box?
A pair of E8 earbuds
Charging case
USB charging cable
Four pairs of ear tips
Verdict
Bang & Olufsen Beoplay E8 true earbuds have the best sound and they offer clear calls. With a wireless charging case, it makes it convenient and cable-free. The earbuds will give you more comfort in your ears. With Bluetooth version 5.1, you will have reliable and stable connections.