How to choose the best ECommerce platform or CMS? Factors 2022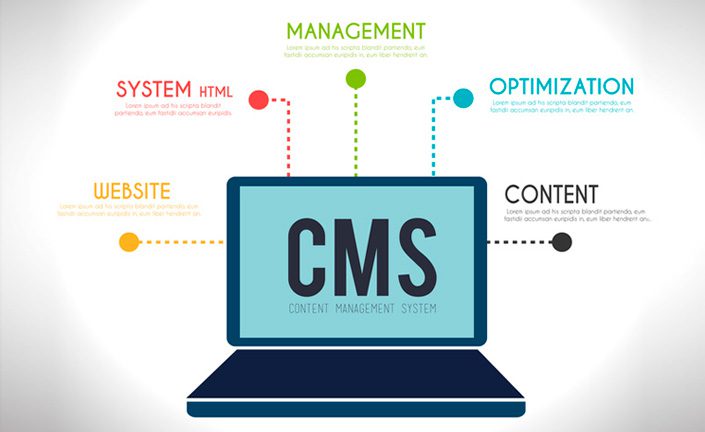 The creation of e-commerce or e-commerce has become a necessity for most companies, brands, and stores to be able to develop a digital presence and create a space where it will not only act as their showcase but also be part of their commercial operations in sales, which entails the management of finances (payment methods, currencies, among others), customer service or technical and logistical support (forms of order deliveries).
For the creation of an E-commerce, there are professional tools that facilitate the development process and offer relevant options in functionalities and designs, which allows rapid implementation.
What is a CMS?
The acronym CMS stands for Content Manager System or Content Management System, which is a software application that is used for the management of creation and modification of digital content.
The CMS tool facilitates the creation of spaces since it allows to the integration of diverse resources or contents to give it the dynamism that the brand wants and thus offer a pleasant interaction to the user.
A CMS can be used in various projects from the creation of landing pages, websites, educational platforms, online stores, or E-commerce, among others; depending on the tool you select you can develop totally different spaces attached to the objectives you want to achieve.
[Read more: Best 10 WordPress Plugins That Will Improve your Website]
What is an E-commerce CMS?
What is SAP Commerce With the above definition already gives us a clear idea of what a CMS is, then an E-commerce CMS are specialized tools to implement commercial spaces, which allows the presentation of products through product sheets, offering a parameterized purchase and payment process, which can be configured according to the scope of each brand.
The CMS of E-commerce has a scope when creating projects, so it is necessary to take into account several factors to select a suitable platform that allows the scalability of the company, some of these tools that currently exist in the market are: Prestashop, Magento, Shopify, Woocommerce, Wix, OpenCart and Ionos.
The current market
The CMS market is very diverse which brands can select the platform they want to use, according to the W3Techs platform until September 30, 2020, the market is divided as follows in the case of E-commerce, 63.5% WordPress (Woocommerce), 4.8% Shopify, 2.5% Wix, 1.2% Magento, 1% OpenCart, 0.8% PrestaShop and Ionos less than 0.1%.
In the case of WordPress, we must remember that the Woocommerce function is a plugin that must be installed to be able to obtain the functions of e-commerce, although 63.5% do not use the Woocommerce option, a close estimate of its presence in the market can be made.
The following image shows the growth of the main CMS for E-Commerce, from 2010 to the present.
What factors are used to determine the best choice between platforms?
To make an integral comparison, several factors were taken into account to evaluate the Prestashop, Magento, Shopify, Woocommerce, Wix, OpenCart, and Ionos CMS.
Initial budget
My recommendation is one of the main factors that should be considered when selecting a CMS because if from the beginning you do not have the necessary resources and have very long-term objectives it is necessary to resize what you want and thus select a CMS that adapts with the current reality of the company, brand or store.
Learning curve and ease of use
One of the greatest desires of the owners or entrepreneurs of a project is technological independence, in short, that they have the ability or the option to manage or manipulate the CMS without having a professional knowledge at the programming level, therefore, the learning curve to understand a CMS or if the person has the knowledge for its management.
Maintenance costs
Once the project has been started and launched, another factor that must be taken into account are the maintenance costs of E-commerce and how this influences the profitability of a project and the cost structure of the products or services they offer.
Access to source code
The customization of functions is one of the great challenges that the development team faces when creating an E-commerce through a CMS since it is recommended not to touch the source code and only use the functions that bring by default the tool or install some plugin that gives it more dynamism, however, there are times when it is necessary to access and manipulate the source code to perform certain operations required by the company, store or brand.
[Read more: Top 6 WordPress Theme Detectors]
SEO
SEO (Search Engine Optimization) is a compendium of activities and strategies that the brand must perform to achieve the positioning of a website or an E-commerce within a search engine, so within the platforms, it is frequently evaluated if it has the ability to generate a complete SEO base and gives the possibility of master websites or administrators to manage and make the necessary adjustments to achieve a particular product, article or page position.
Ease of deployment and installation level
Social Media Ease of installation and deployment is an important factor, as it allows you to assess flexibility and speed of development.
Number of items or items it supports
It is the number of items or items that can support within the platform since not all CMS work with large volumes in the diversity of products but work with a limited number or an average range.
Bulk loading of products and modifications
When a store, company, or brand handles more than 100 different products it becomes complicated to load or create the product sheets and modifications either the number of units available, price change or some new features that you want to integrate, therefore, some CMS offer the option of loading and mass modification allowing you to save and optimize time.
Products with variations
There are some items in particular that have variations in the products starting with colors, construction materials and even some specific characteristics, so sometimes, it is necessary that within the functions allow companies that within a product sheet allows the loading of the variations that can have in a single item or SKU.
Statistics and reports
For decision-making, it is necessary to provide statistical reports of the behavior measured by the platform according to the actions of users, consumers, or customers who visit E-commerce.
Integrations with third parties
The integration of a CMS with other tools or third-party platforms allows to expand the functionalities and use to have a complete vision of the whole process, for example: that the CMS can be connected with a CRM or with a logistics tool or with a payment gateway or with a point of sale, this allows maximizing the options and functions.
Features that stand out
Within each CMS usually, highlight some functions that have greater mastery or strength, some of the basic functions that brands or companies aspire to have are:
Customer management module
Discount and promotion management module
Automated emails feature
Multiple languages
Means of Payment
Shipping Media
blog
Indicators or KPIs for decision-making
Support, documentation, and forums
The option of having technical support or having a large community that supports through the open forums gives you more security when selecting because if you come to present a specific problem, there is an opportunity to solve it by having support.
update
CMS updates tend to be important moments since they can be corrections that make some bugs, or improvements or the incorporation of new functions, so if it is a platform where its updates are constant, it also gives the feeling of being an active tool and not abandoned.
Template design and options
Internal functions are of great relevance, but where users, buyers, and customers interact most frequently is through the interface, therefore, the diversity of templates that a CMS can offer is important.
If you have an important diversity, at the time of making the selection it is necessary to take into account the business model and transmit the understanding of the use of space, strengthens the user experience (UX), so the selection of a design or the design of a template plays a fundamental role.
Level of customization
The customization of an E-commerce is tied to the template and functions that brings by default the CMS, however, there is a tool that offers the option to companies to incorporate particular functions or visual elements, however, not all offers a wide level of customization, therefore, it is necessary to investigate what the company wants and if the CMS offers it.
eProcurement and Punchout integration
If your ecommerce business sells to companies that purchase large quantities of products from multiple vendors, sooner or later they'll ask you to integrate with their eProcurement system. The way you do it is with a punchout catalog.
An eProcurment system is like an eCommerce dashboard intranet your customers use to purchase from multiple vendors from a centralized dashboard. You'll need to "add" your products to their eProcurement system to make their life easier. They'll be able to log in, see your products within their dashboard and with a couple of clicks order your products without having to log into your eCommerce or wholesale portal. You'll then receive the PO, send the invoice or charge directly and deliver the order. It's easy, convenient for everyone and streamlined. A punchout catalog is the bridge that connects both.
CMS platforms for E-commerce
Already with all the above is presented cms platforms that select that has greater reach and is often used for e-commerce projects.
PrestaShop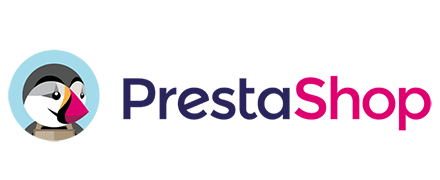 The PrestaShop platform is one of the best known among the CMS of E-Commerce creation, according to their official website they assure that more than 300,000 merchants are using its tool.
It has more than 500 functions within the CMS, which helps store owners or managers have a view on statistical analysis, clearly shows the status of a customer's sale, and also offers the option of integration with third-party platforms.
Benefits of PrestaShop
Easy to install.
Friendly and easy-to-understand interface.
A community that supports CMS.
SEO performance.
Basic and necessary configurations are easy to perform.
It has a great variety in templates, through PrestaShop Official Marketplace that has more than 3000 designs.
Disadvantages of PrestaShop
Although it is an open-source CMS, it is very difficult to customize or incorporate it into code, if you need it.
Many additional features or options must be purchased.
Scalability for more complex projects becomes complicated.
Magento

It is one of the favorite options for the development of E-Commerce for more commercial and corporate projects such as B2B and B2C since it is a robust and high-performance CMS, therefore, it is necessary to invest resources to maintain the tool.
Magento is one of the CMS that has the most rigorous security and the best thing is that it does it automatically which prevents malware and hackers.
It offers in the Magento Marketplace 10 templates in the official store, however, there are options such as Monster Template that have more variety when it comes to selecting a design.
Benefits of Magento
It's a good CMS with high scalability.
It has a great openness to customize.
It accepts a wide variety of third-party tools or platforms.
It has great characteristics for robust SEO.
It offers a wide variety of payment gateways such as PayPal, Stripe, among others.
Disadvantages of Magento
Being one of the most robust options, it is necessary to have technical and professional requirements.
You need resources that are capable of supporting the CMS.
It is not easy to use, for users who are new to the area.
It is one of the most expensive CMS when it comes to investing.
Shopify

Shopify is a tool that is type hosted purchases, in a nutshell, they offer service plans to access the tool and resources for its maintenance or operation such as hosting. It should be noted that it is a platform that has gained more popularity in recent years.
Currently, there are 1,596,587 companies around the world that use the platform, it has various sales channels either through eBay, Amazon, Facebook, Instagram, and Walmart. In addition, the option of Shopify Buy Button gives you more ease to direct selling.
Benefits of Shopify
It is an easy-to-use constructor and has the option to drag and drop for the design and modification you want to make.
It has options like Shopify Lite that allow you to add products on websites or blogs and allows you to accept payments with TDC.
You have an A B2B option known as Shopify Plus for enterprise solutions.
It allows you to use other payment gateways such as PayPal, but an additional commission is charged.
Customer service is 24 hours a day, 7 days a week, you have full support for any selected plan.
Being easy to understand, manage and use; look for ways to democratize your technology and platform to make it easily accessible no matter what level of technical knowledge you possess.
Shopify offers around 4,100 apps giving more dynamism and functionality to your store, which integration is straightforward.
Plus: it has a free tool within its website, which helps you generate or create the trade name of your project with just one click. Disadvantages of Shopify Customization through code is limited compared to the others How much should I invest in Shopify? Monthly payment must be made according to the selected plan, where each plan offers specific benefits and the commission for each sale generated. As previously said, they have 3 basic plans, however, it has 2 special plans, a lite version, in which the monthly investment is 9 USD per month, and the Shopify plus for B2B business models

If you have been in the digital world for some time you must have heard about WordPress, since it is one of the most used CMS in the world, WordPress is such a versatile platform that it can be adapted to various projects from websites, landing page, blog,digital classrooms and digital stores or E-commerce.
The reason for explaining the above is that to be able to transform or add the functions of a digital store to WordPress it is necessary to install the Woocommerceplugin, it should be noted that the plugin is free for use.
Benefits of Woocommerce
Great variety in templates, designs, and plugins.
A flexible CMS.
The incorporation of the blog is direct.
SEO performance is high.
The learning curve is average, so if you need to have some programming knowledge.
It has a great community of support.
Disadvantages of Woocommerce
Depending on the functions you need, you need to install many plugins.
Constant updating can be an advantage, but also a disadvantage because if the update is not compatible with the other plugins or templates problems can arise.
Security is not one of the strongest unlike other CMS, so security updates should be performed frequently.
Wix

It's a similar option to Shopify because it's hosted purchases type, in a nutshell, you need to purchase a monthly or annual plan to access the tool. It has become very popular in recent months with the new feature is incorporated for the development of professional logos, which must be paid 50 USD to access the feature and then acquire a plan to create the online store.
Benefits of Wix
Easy to use and create the store as it has the option to drag and drop.
It covers a wide variety of templates for categories or items.
You have the option to link to other applications.
Disadvantages of Wix
You need to purchase a plan to access the tool, the plans range from 17 USD per month.
If you need features like App Site Booster or App Visitor Analytics, an additional payment of $60 each must be made.
OpenCart

It is a CMS that adapts to small and medium-sized businesses, offering an interface easy to understand and use, to obtain some functions it is necessary to install plugins.
As the other platforms have the ability to work in multiple languages and platforms or payment gateways, it also has a particularity and that is that it allows a person to manage multiple online stores through its administrative interface.
Benefits of OpenCart
It has a simple interface to use and understand.
It has a great variety of plugins and templates, with a Marketplace of more than 13,000 resources.
It allows you to connect to a wide variety of payment gateways such as PayPal, Amazon Payments, Sage Pay, among others.
It currently has more than 110,000 registered members, building a community around the world.
Disadvantages of OpenCart
Scalability is low, unlike other options.
It is necessary to install plugins to access some functions.
For the application of templates, it is necessary to have basic knowledge of programming, it is not as easy to install and use as Shopify or Woocommerce.
Ionos

It is similar to options like Shopify and Wix, which are hosted purchases, one of its most prominent functions is the management of products through the smartphone where you can add and modify scanned barcodes and various product features making the changes in real-time.
You also have the option to connect to various payment methods.
Benefits of Ions
Easy to use and create the store as it has the option to drag and drop.
It has the option of making variations of products like the other CMS, where it allows to incorporate attributes such as color, size, construction material, among others.
You have the option of managing products through the smartphone.
Disadvantages of Ionos
Scalability is low, unlike other options, although you have the option for B2B and B2C business models.
By not having access to the code, the customization may be below.
Comparison between CMS or platforms
Already when reading each platform both its benefits and its disadvantages, it is time to make the comparison that we have waited so long for, giving the following information:
conclusion
CMS will always be great allies because the implementation time has been considerably reduced and because of the various functionalities and designs they offer, they are elements that one considers when developing an E-commerce.
The selection of a CMS is not an easy job, but once you have defined the objectives, resources, and projection that you want to achieve and with the standardization of the factors you will have a clearer vision which to use according to each project and of course the possible pros and cons that each one has.