Digital Marketing and Online Shopping amidst the Pandemic – Interview with Lucas Mollberg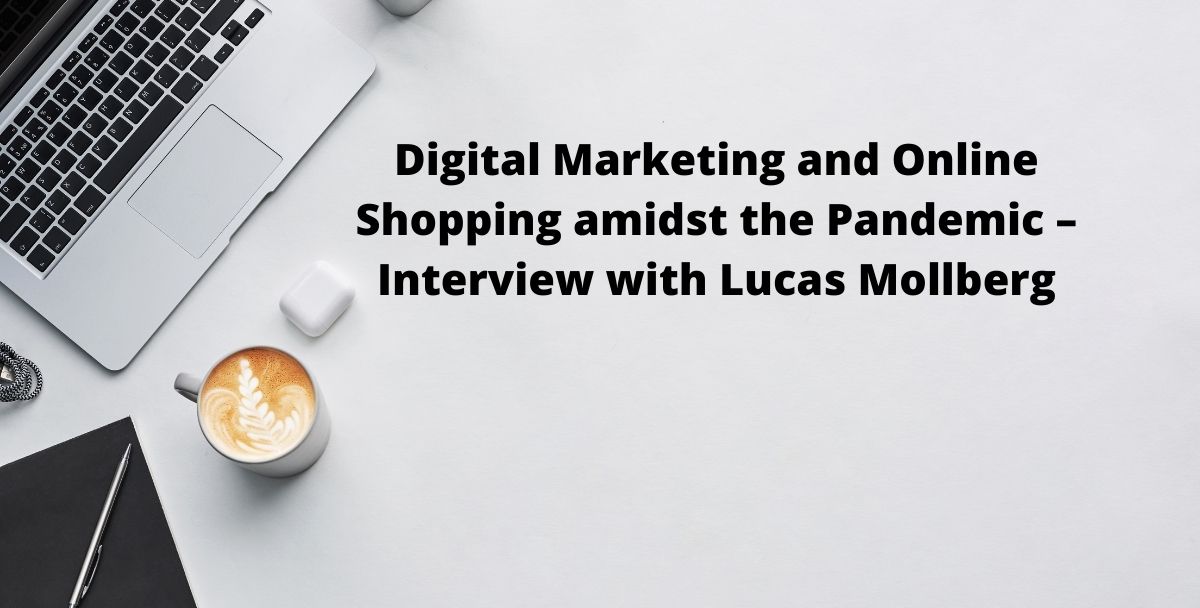 The Covid-19 pandemic has changed the world operation overnight and has seen many businesses suffer greatly, while others have thrived. All types of digital operations have increased over the last couple of years, with millions of people partially or completely locked out from the real world.
We talked to Lucas Mollberg, an expert in digital and affiliate marketing, about the challenges and opportunities that digital businesses have been presented with. We talk about the expansion of online business and its potential future.
Hello Lucas and welcome, it is so great to have you with us today. We wanted to talk about how you as a digital marketing expert have fared throughout the pandemic. How is business?
Hello and thank you so much for having me today. I can really say that the pandemic has changed so much for so many businesses that I operate or consult for. We have seen all types of in-person shopping decline significantly and it's all gone online. That has increased the need for effective digital marketing as well. More campaigns mean more online sales and more great results for those who know how to get stuff done over the internet.
How have the trends been? Have people been shopping more online since the pandemic started? What tools do you use to drive sales for your clients?
There has definitely been a massive uptick in online sales of all sorts, but not everyone has used it as effectively. Understanding data is more important than anything else. It helps us recognize target groups, create effective campaigns, and ultimately get more sales in.
As far as the actual campaigns go, it differs on the brand you are selling. Some things sell great over emails, while social platforms like Instagram are much more effective on selling others. It's all about understanding the audience you are targeting and what will appeal to them the most.
You also own a number of websites based on the affiliate marketing model. How have those fared as of late and have you made some changes?
Online entertainment has spiked greatly, since so many people are stuck at home. Some of my sites such as Casinoble have been performing amazing, with more people looking to pass their time from the comfort of their homes.
I think the best thing you can do is provide quality content and direct users to the right products or services. Sometimes giving the users the best product does not mean the most profit in the short run but the retention rates you can get from keeping a customer happy is all you should care about.
How long do you expect this to go on? Will people want to go offline once the danger has passed or is the new trend here to stay?
As much as I am invested in digital marketing, I really hope that life goes back to normal and we have to compete for sales again. We have all been hit by the pandemic in one way or another and hopefully it will all pass soon. That said I do believe many people who used to never shop for anything online were now forced to and will keep coming back for more. The convenience and ease of access alone are enough to make online shopping the future.
Thank you for giving us the rundown and we hope to have a chance to talk again once the world is back to normal to see how those trends have changed for better or worse.