8 High-Tech Cars That Will Be in High Demand Come 2022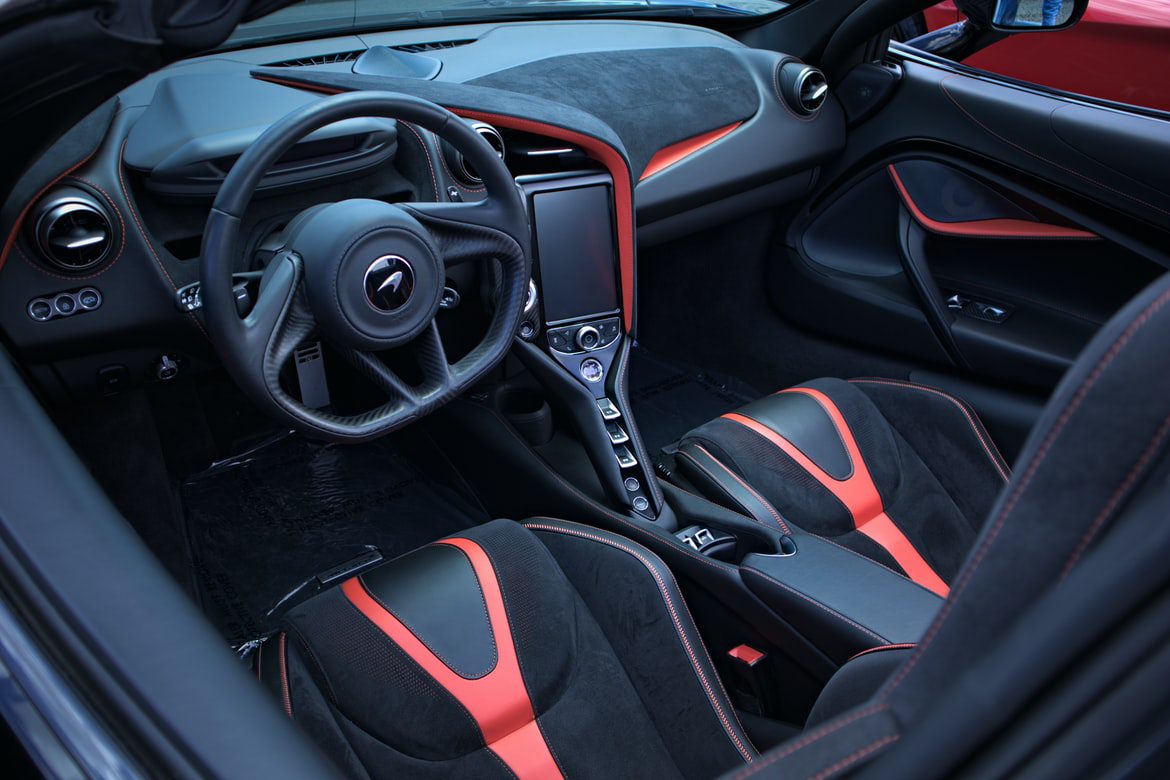 Behind a home and retirement, a car is the most significant investment most people will make in their lifetime. Vehicles are a way of life in America, and they're only going to grow more integral as technology advances. The latest car expos are full of presentations that look like the work of science fiction, and yet they're soon to come to a dealership near you. If you're looking to buy a new car, it may be hard to contain your excitement for the latest offerings.
Reasons why you should wait to buy a new car until 2022
New car inventory is currently low
The pandemic has caused supply chain issues in the auto industry, especially semiconductors. This shortage means a limited selection and higher prices to reflect the fever-pitch demand.
Incentives are hard to come by
It may be difficult or impossible to catch a discount even when shopping around. Most dealers charge significantly more than the MSRP because the current market demand justifies a seller-first mindset.
Obtaining an auto loan is more difficult
With higher prices come larger loans. That translates to higher interest rates when the cars are overvalued in the current climate. If you've got less than stellar credit, this aspect of the current economy may be a roadblock for your car ownership dreams.
These are just a few reasons why a new car might be a better New Year's resolution than a Christmas gift. Another significant reason for pressing the brakes on buying is that next year's trends will surely blow the tires off of this year's selection.
Upcoming trends for the auto industry in 2022
There are many new developments on the horizon affecting the new car industry. Here are some trends to look for in the coming year.
Online car sales
Consumers are increasingly purchasing new vehicles online. The percentage of online car sales has jumped from just 2% in 2019 to 30% in 2020 and shows no sign of going back to pre-pandemic numbers. Car buyers are taking advantage of the time savings and increased selection made possible by state-to-state car transport services. With a reliable auto shipping service secured, you can rest assured that your new car purchase will arrive safely (and scuff-free) to your front door—even when you shop out-of-state. 
Increased EV production and infrastructure
More car manufacturers are joining the EV trend, and production is increasing. With the Biden administration's commitment to expanding the charging station infrastructure over the next eight years, EVs will become more practical transportation choices.
Vehicle ownership alternatives
Car subscriptions and shared mobility models are two alternatives to traditional car ownership that will increase in the coming year. Subscriptions are similar to leases but have shorter terms with lower costs and maintenance included. Shared mobility enables two or more people to have short-term access to the same vehicle.
More connectivity
New vehicles will have increased wireless web connectivity with access to a more extensive menu of multimedia options. This technology will share internet and data access with devices both in and outside of the vehicle and provide diagnostic services. 
These are the global trends, but you're likely wondering about something more specific. If you're in the market for a new car next year and you want all of the bells and whistles, here are eight high-tech car models sure to turn your head.
8 high-tech cars that will be in high demand in 2022
2022 Volkswagen Golf GTI
This sporty hatchback is a fun drive with increased horsepower and an upgraded suspension. The advanced driver's aids include responsive cruise control and blind-spot monitoring. Tech upgrades such as a responsive touch screen, voice command recognition, wireless connectivity, and front and rear USB charging ports add value.
2021 Ford Mustang Mach-E
Ford's electric luxury SUV has a great design and enviable tech capabilities. The Premium model features Apple CarPlay and Android Auto smartphone integration, a well-designed onboard navigation system, and advanced driver aids such as 360-degree cameras and lane-centering. Music lovers will appreciate the 10-speaker Bang & Olufsen sound system with satellite radio access.
2022 Chevrolet Bolt EUV
The all-electric small SUV offers an interior upgrade with ventilated front seats and heated rear seats. It's the first Chevy to offer GM's hands-free driver assistance tech, Super Cruise, which debuted in their Cadillac line. Super Cruise is like cruise control 2.0. It not only maintains a constant speed, but it can offer steering input and monitor the driver's gaze.
2022 Cadillac CT4-V Blackwing
The CT4-V Blackwing offers a turbocharged driving experience with an impressive tech suite as a high-performance luxury sedan. The Performance Traction Management system is designed to increase stability during high-speed driving, and there is a state-of-the-art performance data recorder that can upload straight to YouTube or analysis software.
2022 Rivian R1T
This debut vehicle from Rivian is the first fully electric pickup truck to hit the market, and it's an impressive entry. It has all the goods with four engines, off-road capability, and a towing capacity of up to 11,000 pounds. It features six USB power ports and a sizable portable Bluetooth speaker that charges while you drive.
2022 Hyundai Ioniq 5
Another EV option, the Ioniq 5 small hatchback, comes with free thirty-minute charging sessions for the first two years of ownership through Hyundai's partnership with Electrify America. An excellent tech feature is using the battery as a power source via an adapter. This battery can charge scooters, power appliances, and even give a fellow EV driver a power-up.
2022 Tesla Model S
This recently revamped vehicle was Tesla's innovative inspiration for the EV boom. The Model S  keeps you powered up with four wireless chargers, four USB-C ports, and one USB-A port. The Autopilot driver assistance system makes driving a cinch in mind-numbingly slow city traffic.
2022 Audi Q4 e-tron
The Q4 e-tron is a value-minded all-electric luxury crossover SUV. Its entertainment interface and Sonos-produced sound system are premium tech additions. The new head-up display projects an image designed to appear thirty feet in front of the vehicle to help drivers keep their eyes on the road.
Get ready to shop
Be on the lookout for these tech-forward options on your next car hunting expedition. A host of new features will be available in 2022 to enhance your driving experience. Combine that with more convenient ways to shop for your ideal vehicle, and you'll be in the driver's seat in no time.