Is the iPhone 13 Mini Worth It?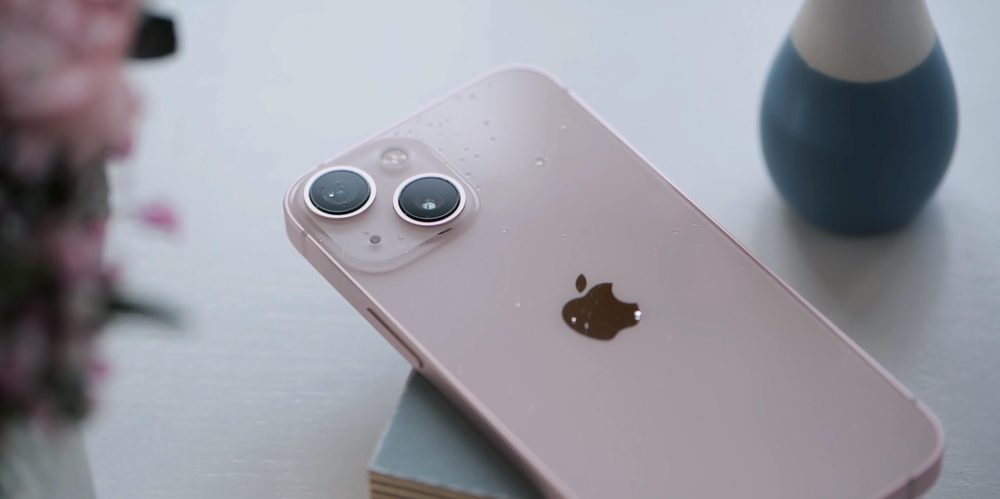 From theater-sized TVs to phones so big they've been dubbed "phablets," the consensus of the tech industry in the past half-decade has been that bigger is better. Apple, however, has been an interesting exception. It's been bucking the trend with small-but-mighty handsets like the iPhone 12 Mini, even as it held its own in the smartphone size wars. 
Now, the iPhone 13 generation is here, including a new iPhone 13 Mini model. If you're not excited by the idea of carrying a 6.7-inch iPhone Pro Max case in your pocket or purse, going in the other direction with the iPhone 13 Mini might be more your style.
But what's the word on whether the iPhone 13 Mini actually provides good value and performance? Let's look at some early impressions and how the phone's specs stack up.
Meet the Mini
The Mini is the smallest of the four phones in Apple's iPhone 13 lineup, with a 5.4-inch screen. Its base model comes packed with 128 GB of memory for $699. It's more expensive than the value-focused iPhone SE models, but it also comes equipped with a lot more features. 
You'll find lots of the most-wanted current tech on the Mini. Like all iPhone 13 models, the Mini comes equipped with Apple's A15 Bionic chip and ships with iOS 15 installed. And like just about every current generation smartphone, it's fully 5G enabled. The 12 MP camera is impressive as always and includes a new sensor-shift stabilizer that was previously limited to the iPhone 12 Pro Max. 
Physically, the 13 Mini also keeps the squared-off edges and ceramic-reinforced glass that reviewers praised about the iPhone 12. It's even IP68 rated for protection against complete submersion in water! 
How's the Battery?
Battery life was one of the downfalls of the iPhone 12 Mini, but fortunately, the iPhone 13 Mini has made some big improvements. In a test by Tom's Guide, the Mini provided 8 hours and 41 minutes of battery life for 5G web browsing. 
The Mini is a smaller phone with a smaller battery, so it's no surprise that it can't match the longer battery life of its bigger siblings. It's not a powerhouse, but it's perfectly acceptable. However, someone who frequently goes without access to a charger and/or uses their phone for many battery-intensive apps might want to choose a larger phone with more battery life.
A Camera That'll Make You Smile
While the Mini's camera obviously can't quite compare to the Pro Max, it's quite a little beast on its own. It packs a 12 MP camera that's won strong reviews for the clarity and detail of its photos. iPhone staples like Night Mode and Portrait Mode are present and accounted for, and Apple continues to make incremental tweaks to improve them.
The Mini also gets the new Photographic Styles feature, which allows users to take photographs using a series of filters. You can do all kinds of cool things like making your photo warmer or cooler and increasing the contrast, and each filter is customizable to your tastes. Finally, if you're a cinema lover who wants to add some drama to their videos, you'll enjoy the rack focus features of Cinematic Mode.
Speed and Performance
The consensus from most tech reviewers is that the A15 Bionic chip is another home run in terms of performance. This system-on-a-chip compares favorably with any chipset that Android has to offer. 
Unfortunately, the Mini doesn't get the five-core design of the A15 GPUs that are in the 13 Pro and Pro Max. That said, it's not a huge surprise that there's some trade-off in GPU performance between the mid-range and flagship models.
Moreover, GSMArena's testing found that the Mini's quad-core GPU offers exceptional performance even when playing graphically intensive games. Thankfully, its CPU and GPU can handle quite a lot of stress without throttling performance or heating up. 
Build Quality
The iPhone 12 was notable for being relatively tough, and most reviews indicate that the new generation is at least as good. In particular, the Mini performs well in drop tests when compared to larger-screen models like the Pro Max. Obviously, however, it's not built so well that you can skip buying an iPhone 13 Mini case.
Final Judgment
To wrap things up, let's ask some questions: Do you want a fast, capable mid-range phone with solid built quality? The iPhone 13 Mini is an excellent choice, but not the only choice. You might be just as happy with the base iPhone 13, the Google Pixel 6 or the Samsung Galaxy S21, depending on your needs.
Here's the more relevant question: Do you want all of those things, but in a small phone? Then, yes, the iPhone 13 Mini is absolutely for you. With the market still moving away from smaller phones, there's definitely nothing that offers comparable performance with a similar footprint.
Finally, if you already have an iPhone 12 (Mini or otherwise), your best bet might be to skip the 13 and wait for the next iPhone generation. The 13 does offer improvements, but they're not huge. (And if you're like a lot of us, you've just found an iPhone 12 case that you like!)
Of course, if the rumors are true, there may not be an iPhone 14 Mini at all. In that case, compact phone lovers might consider the 13 Mini a last hurrah before phone manufacturers make changes for future models.