Want To Ensure Your Kids' Safe Digital Conduct? Here Are Our Tips!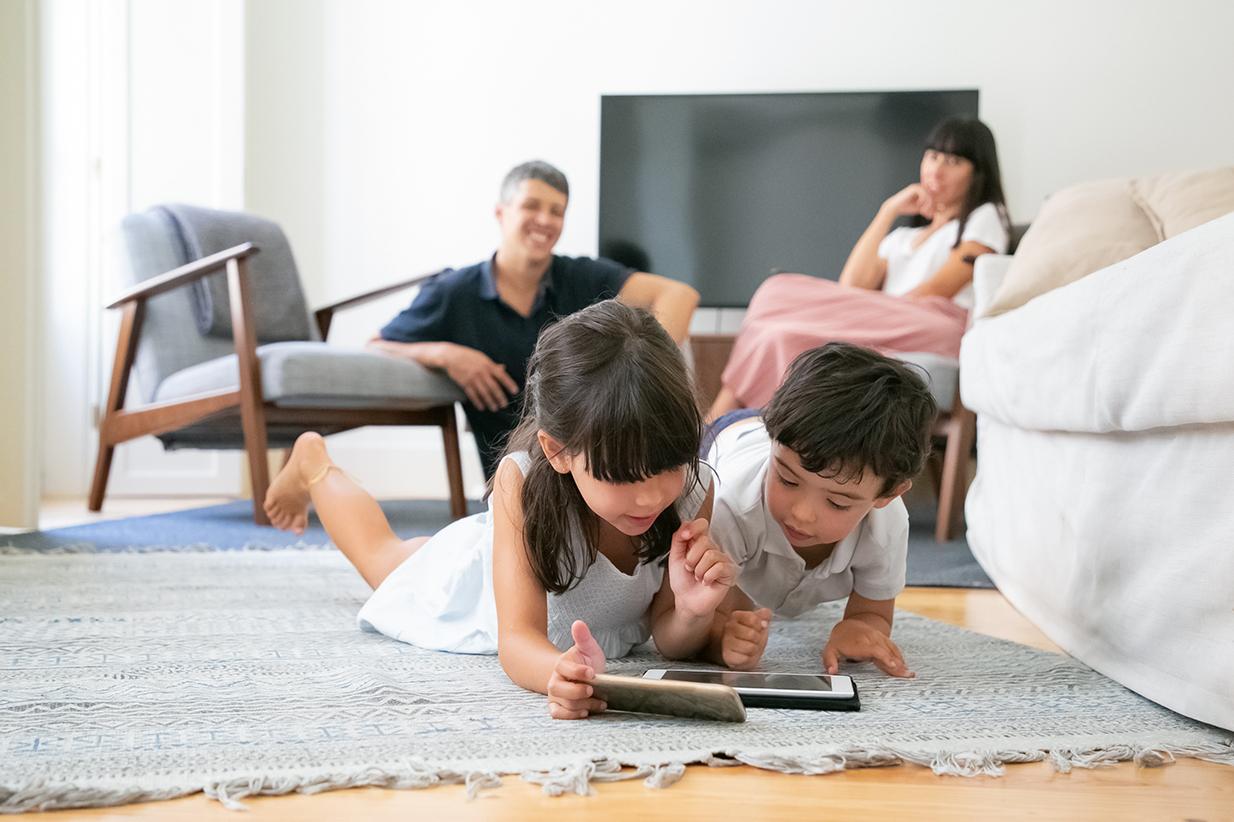 There is not any hard and fast rule regarding the correct age to let your child own a personal cell phone. But, as your child reaches pre-teen or teen years, it is more likely that they would start demanding a cell phone. When your child expresses the wish of having a cell phone. Try to understand the importance of getting your child a cell phone and contemplate your child's need of owning a mobile device.
If you consider that your child is mature and responsible enough to keep a cell phone. Go ahead with the decision, but consider some necessary cell phone rules to ensure that your child uses the phone only for positive purposes.
It can be an adaptable idea to let your child have an inexpensive handset as his/her first phone. Android mobile devices are the best option for that. Since Android devices allow the users a number of attractive features at cheaper prices. When your child takes care of the first phone and maintains a positive digital use then you can reward them with an expensive phone.
Dealing with Your Child's Use of Android Mobile Device
Here are some valuable tips for parents.
Tips for Avoiding Cell phone Addiction
Cell phone addiction is a common problem among teenagers. Many teenagers develop a strong attachment to their phones and stay glued to their mobile screens, neglecting their homework and other activities. To avoid screen addiction, follow these tips:
Allow your child a limited screen time daily and include mobile screen time in that leeway.
Announce a 'phone-free' or 'screen-free' time on a weekly basis. To accomplish this agenda, you need to be a role model for your child. You can engage your child in family activity and can turn off the cell phones for a while to promote family time.
Take help from the FamilyTime Android parental control for parents such as FamilyTime to make sure that your child explores safe content on the Internet using his/her android device. Using the app you can carry out a number of monitoring chores and can have the needed controls too. With the app in hand, parents can see the apps their kids use, block addictive and social networking apps either temporarily or permanently. With this, they can check their browsing history and can even put internet filters. And this is not all. To teach their kids responsible use of the devices, they can also schedule auto screen locks on your kids' device or can even put a remote lock any time and from anywhere. This means that your kid can't use their own device unless you want them to. This makes them easily turn away from the screen and busy themselves with other household activities and spend more time with you.  Want to give this app a try for free? You can! Just click the buttons below to get the app on your phone now!
Announce acceptable consequences when your child defies your rules.
Tips for Preventing Sexting, Cyberbullying and Harassment
There is no doubt about the fact that cyberbullying and blackmailing can be extremely distressing for kids. If your child is being bullied or your child is the one bullying other kids, you need to take immediate action. You can minimize the risks of sexting and cyberbullying, using these tips:
Talk to your child about the risks of being involved in sexting and monitor your child's text messages on his/her android device.
Make sure your child doesn't harass other kids by using their inappropriate pictures.
Keep an eye on your child's friend list on social accounts. Make sure that they interact with good people only.
Restrict your teenager from sharing intimate, personal information publicly on social networking sites.
Deny your kids from updating their frequent check-ins on social sites, especially when your child is hanging out with their friends without any adult. This can help stalkers track your child's location.
Using these tips, you can certainly ensure the safe digital conduct of your kids and stay calm when it comes to your kids' cyber protection. Happy parenting!