Which Casino Software Developers Are Dominating the Sector?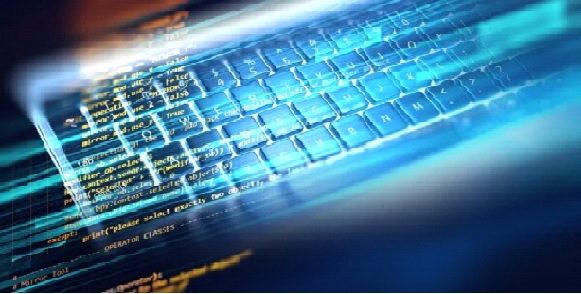 In an era where it is generally accepted that control of the internet is in the hands of a select group of companies (Big Tech), it is interesting to see a sector like online casino that really has nothing representing a monopoly. From the operator level (casino sites) right down to the developer level, it's a level playing field full of healthy competition. There isn't even a country or region that dominates the industry, although some, like Sweden, tend to punch above their weight.
But looking at the casino software developer sector is an interesting exercise in market forces. These companies don't tend to advertise, so their popularity is quite organic. Players decide what's popular through word of mouth (in the online sense), and the best developers will rise to the top. Sure, there is some element of marketing, as a casino might have a relationship with a developer and thereby promote its games. Yet, by and large, the popularity of developers occurs naturally.
So who, if anyone, is actually dominating the sector? As we mentioned, there is certainly no monopoly. But there are several developers deemed much more important than others. And perhaps crucially, there are some whose influence suggests that they might one day be the dominant forces.
The early pioneers are being challenged
A good place to start is with the early pioneers of online casino software, Microgaming, and two of its rivals, Playtech and IGT. Microgaming claims to have created the world's first 'true' online casino games in 1994, and it soon became the biggest software company in the industry.
But by the turn of the millennium, Playtech began to dispute that top-dog status. IGT, which had its roots in making physical casino games (you'll see lots of IGT games in Las Vegas), also had the resources to make an impact. NetEnt also came to the fore in the 2000s, and it has kept up the pace ever since.
And yet, we have seen the rise of new competitors in the 2010s. The likes of Blueprint, Pragmatic, BTG, Evolution, Push, and Play N'Go, whose games can be found at Genesis mobile casino beside the traditional heavyweights, have all pushed their way towards the top. As we said, it's organic, and this has been achieved through trends in gaming styles embraced by players.
Of course, nobody is saying that there is anything wrong with, for example, Playtech games. But as with every industry, competitors can offer exciting alternatives. And, in the casino industry, the difference in the types of games can be as stark as you would see with Nintendo and PlayStation titles.
Evolution has acquired casino software rivals
However, in the last year or so, there has been an interesting development. Evolution Gaming, which specializes in live casino games, and which has had an unprecedented rise due to that, has started buying up its rivals. Back in December 2020, Evolution acquired NetEnt – arguably the most significant acquisition in the history of casino software development. At a stroke, then, Evolution, which was already the most important live casino developer, acquired one of the most important makers of slots and other virtual games.
In another twist, Evolution agreed to a deal for BTG (Big Time Gaming) in the summer. BTG has never been the largest developer in terms of the number of games in its library, but it is one of the most influential. It created the concept of Megaways, which is arguably the hottest trend in the online casino sector.
So, we are now in a position where a company like Evolution is truly in place to challenge the big beasts like Playtech. It's going to be interesting to see whether there are other mergers and acquisitions, and market penetration in regions like South Asia and North America is also going to be key to sustained success.
And yet, what arguably comes next is more of an unknown. Evolution has made the first move to become the dominant player, but it might be the developer that harnesses the next generation of internet technology (VR, metaverse) that comes out the other end on top. It remains to be seen who does just that, and whether the big names will stick or twist on immersive experiences for a new type of gaming.