Onlinedataentryjob.Com Real or Fake Complete Review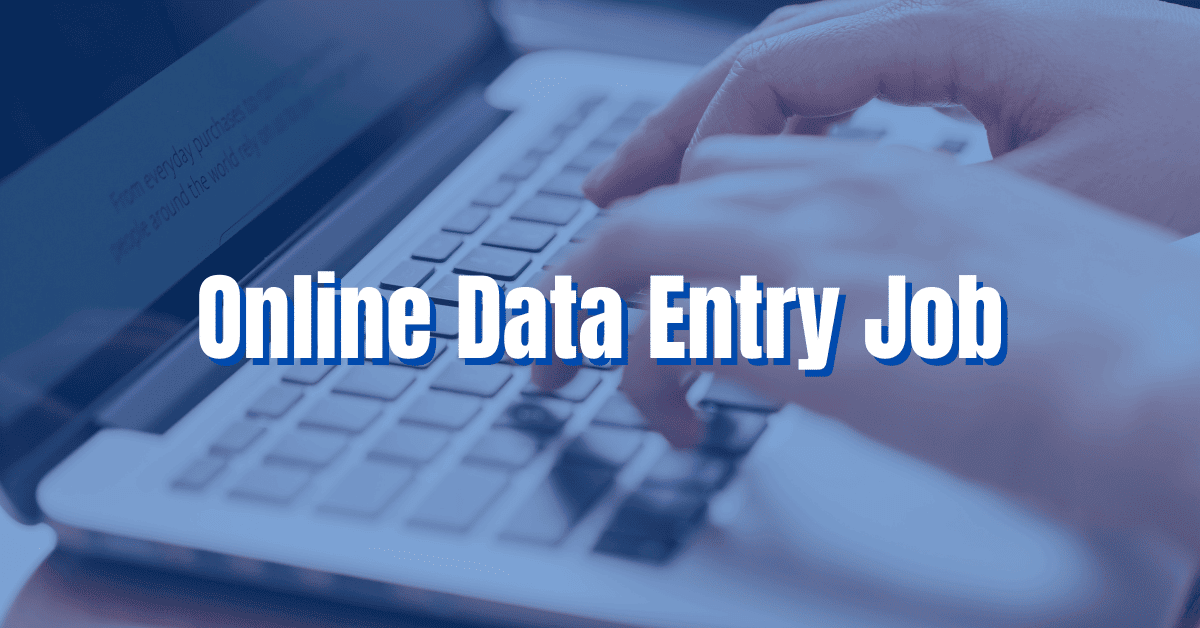 Everything You Need to Know About Online Data Entry Jobs
The Onlinedataentryjob.Com website is reviewed to be a fake site that does not always pay for the data entry jobs though it promises to do so. The reviews on social media say there is no way to verify the record of payments made for the data entry jobs.
You should note that this website is not exclusively for data entry jobs but also gives information on other similar jobs of other companies. At the same time, it is not a job site.
What Is Onlinedataentryjob.Com?
You may have seen some advertisements or announcements about the Onlinedataentryjob.Com that promises to pay for doing data entry jobs.
This is a work-from-home system as the advertisements say. But the issue for you is whether you can trust this website or not for doing the data entry job but not getting paid for it.
The website claims it offers good money for the job but social media posts and reviews say otherwise. Such posts claim the site does not pay.
[Read More: Role and Importance of Creativity in Classroom]
Is Onlinedataentryjob.Com Real or Fake?
The site has run into some controversies about its truthfulness. The reviews claim it is a fake job site.
The claims for fakeness are the following:
The company information is lacking.
No information regarding the founder or co-founder of the company.
Contact details or email ids are not given. Thus, you cannot contact the operators of the website if you need. You can contact them only through the Contact Form. Thus, the contacting system is one way and you may not get any reply from the company on your queries.
Given the above points, you should know that an actually good company will always be transparent in all its affairs. But this is not the same with this website. Hence, the tag of doubt is attached to it.
Features Of Onlinedataentryjob.Com Site 
You have to pay money to be eligible to search for data entry jobs on this site. You can term this as membership, security deposit, or enrollment fee. But the reviews say after paying this initial money, you mostly don't any communication from the company.  
It is supposed to pay you on the basis per job done. Time for such jobs can range from just 15 minutes to a few hours.  
One of the features of this website is that you can start working, as claimed by it, immediately after you have signed in and paid the initial fee.  
You are supposed to get paid on a per-job-done basis.  
[Read More: 10 Top Tips to Improve Memory to Score High in Exams]
Different Types of Jobs Available on Onlinedataentryjob.Com
The jobs available or as claimed by the site are numerous.
Here are some top jobs available online on its site
1. Work From Home Jobs 
The site also gives some tasks to users. As soon as users solve those tasks they will get paid. Again the amount receivable varies from client to client and the nature of jobs.
2. Typing Job 
The site also has some simple typing jobs for users. If you have good speed over English typing on the computer, just type error-free data and content. The site claims that users can receive up to ₹200 per assignment.
3. Online Survey Job 
Under an online survey job, you have to conduct some simple online surveys and get paid for it. You can receive up to Rs. 499/- per survey as per the information mentioned on the site.
3. Call Center Jobs 
The site also offers call center jobs which you can do from your home. Here you have the option of working from home as a customer service representative or from an office as an employee. You will receive payment on an hourly basis. The site mentions that it will pay Rs. 100/- per hour. 
5. Online Ad And Classified Posting Job 
It's an interesting job. Here you will get an opportunity to post various types of ads and promotional content on classified sites and online ad posting websites. You will receive Rs. 5/- per completed task.
6. Data Entry Job 
Under data entry jobs, users have to fill out data entry forms and content whatever is mentioned on a page, image, or graphics. A user can expect to earn Rs. 10/- per data entry form.
The Expected Work Profile of A Data Entry Typist
Enter data or perform data entry jobs. Such data can relate to anything or any subject.
Update data into the computer. Such updated data can relate to any subject.
Data entry jobs can relate to medical and health departments.
Such jobs can relate to any government department.
Such jobs can relate to any private company.
It can relate to any political party.
Payment Rate for Data Entry Jobs: Rs. 10 per job as claimed and it can vary.
Onlinedataentryjob.Com Site Review
The site reviews are mostly adverse. The social media posts mostly say this site cannot be trusted. Another site review says it has given a list of payments for data entry jobs made by it. The site also even gave a list of persons receiving the payment for data entry jobs.
But the reviewers say they cannot trust it and the list of beneficiaries with names and cities they are living in could be fake. The reasons given for this doubt emanated from the fact that you don't have any means to verify or check the veracity of this list of beneficiaries.
[Read More: Why do people choose working abroad?]
Conclusion
Of late, several similar sites have cropped up. They all claim to make payments for data entry jobs. But most of such sites don't appear to be genuine as they don't give any details about the company. Thus, this doubt looms large.
The Onlinedataentryjob.Com was registered on 21st August 2015 but the traffic data of the site tells it turned operational only in 2016. Besides, the site started getting traffic only in 2019.
FAQs (Frequently Asked Questions)
Question 1: Is the Onlinedataentryjob.Com website only for data entry jobs? 
Answer: Yes, it is supposed to be so. You are required to perform only data entry jobs. This is the information given on the website.  
Question 2: Do I need to generate a sale or visitor to get paid on Onlinedataentryjob.Com? 
Answer: The site has no such clause. You are not supposed to generate a sale or visitor to get paid. Your payments depend only on doing data entry jobs. Such data entry jobs will be given to you and you are supposed to execute the tasks to get paid.  
Question 3: How will I be receiving the payments on Onlinedataentryjob.Com? 
Answer: The site claims you have to perform data entry jobs and will be paid for it. The site claims you can withdraw your income once a day immediately after reaching a minimum payout limit or the amount fixed by the employer. The company has not clarified this point. It's better to stay safe from these types of websites. 
Your way of receiving the payment is supposed to be an online bank transfer, bank cheque, PayTm, or Money Order.